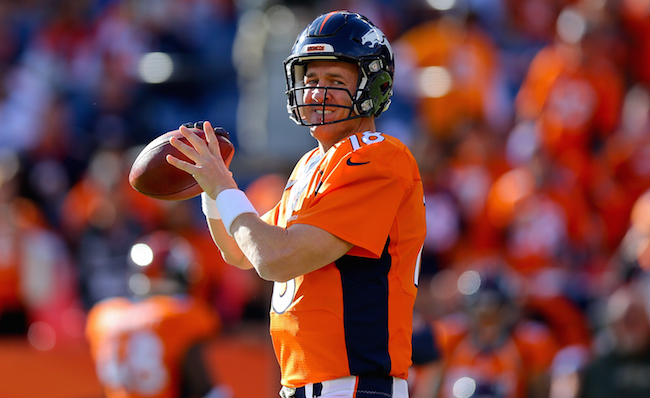 The Denver Broncos are currently having an awful day against the Kansas City Chiefs and Peyton Manning has been benched for Brock Osweiler. Nothing makes sense in football anymore. Manning went 5-of-20 for just 35 yards and threw four picks before being pulled.
The ironic part about this is about earlier in this game against Kansas City, Manning made NFL history by becoming the new all-time leader in career passing yards with 71,836.
I don't know about you, but this makes me pretty dang sad. Life comes at you fast, I guess.