Rory McIlroy is doing a very cool thing this weekend… playing golf. Oh, you don't think that's cool? Well, when you get a look at the shoes he'll be wearing, you will. Especially when you realize that they were designed by children fighting cancer (like Sarah Lockhart, who designed the shoe below).
The Cancer Fund for Children recently held a contest for afflicted children to design Nike Lunar Control golf shoes for McIlroy to wear at the Irish Open this weekend, which his Rory Foundation is hosting. The four winners each get their designs on Rory's feet for one day of the tournament, which is a good idea to raise awareness and showcase how these kids are more than just cancer victims. Another great part is that the shoes look dope. Especially this design from Alex Kernaghan, which McIlroy will wear on Sunday: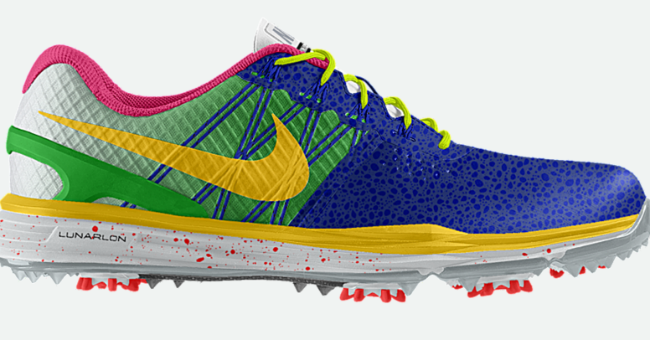 For real, I would wear those shoes. They'd go great with a set of Sponge Bob slacks.
(Via Nike and CBS Sports)