Rose Namajunas has always been anything but ordinary. When she was a child, she enjoyed sauerkraut instead of sweets and stood out from the crowd in her favorite rabbit vest. As a UFC champion today, she refuses to get drawn into trash talk in the buildup to fights, a departure from what seems to be the norm in 'selling' MMA bouts. From her unique look — she chopped her hair off because it got in the way during training — to her calm, collected demeanor, Namajunas is unconventional in every way.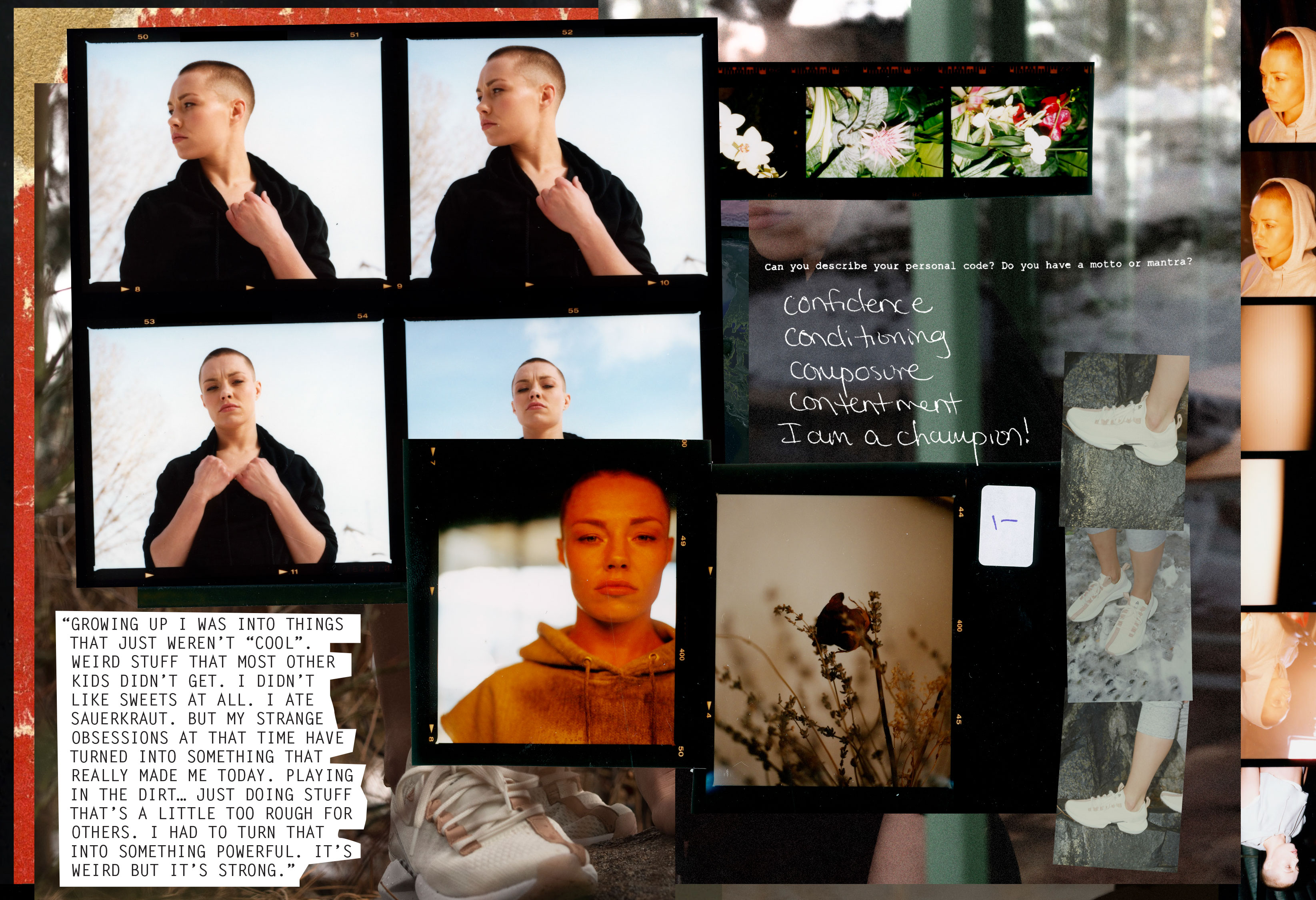 That's why when she was presented the opportunity to lead Reebok's #SplitFrom campaign, pushing the boundaries of bold performance-driven innovation with the new Sole Fury colorways, Namajunas jumped at the opportunity.
"As one of the leading brands in combat sports, I was immediately drawn to Reebok and flattered to represent the brand," Namajunas told Uproxx Sports.
To celebrate her inclusion in the campaign, Reebok released a collage, detailing Namajunas's rise from childhood turmoil to UFC greatness.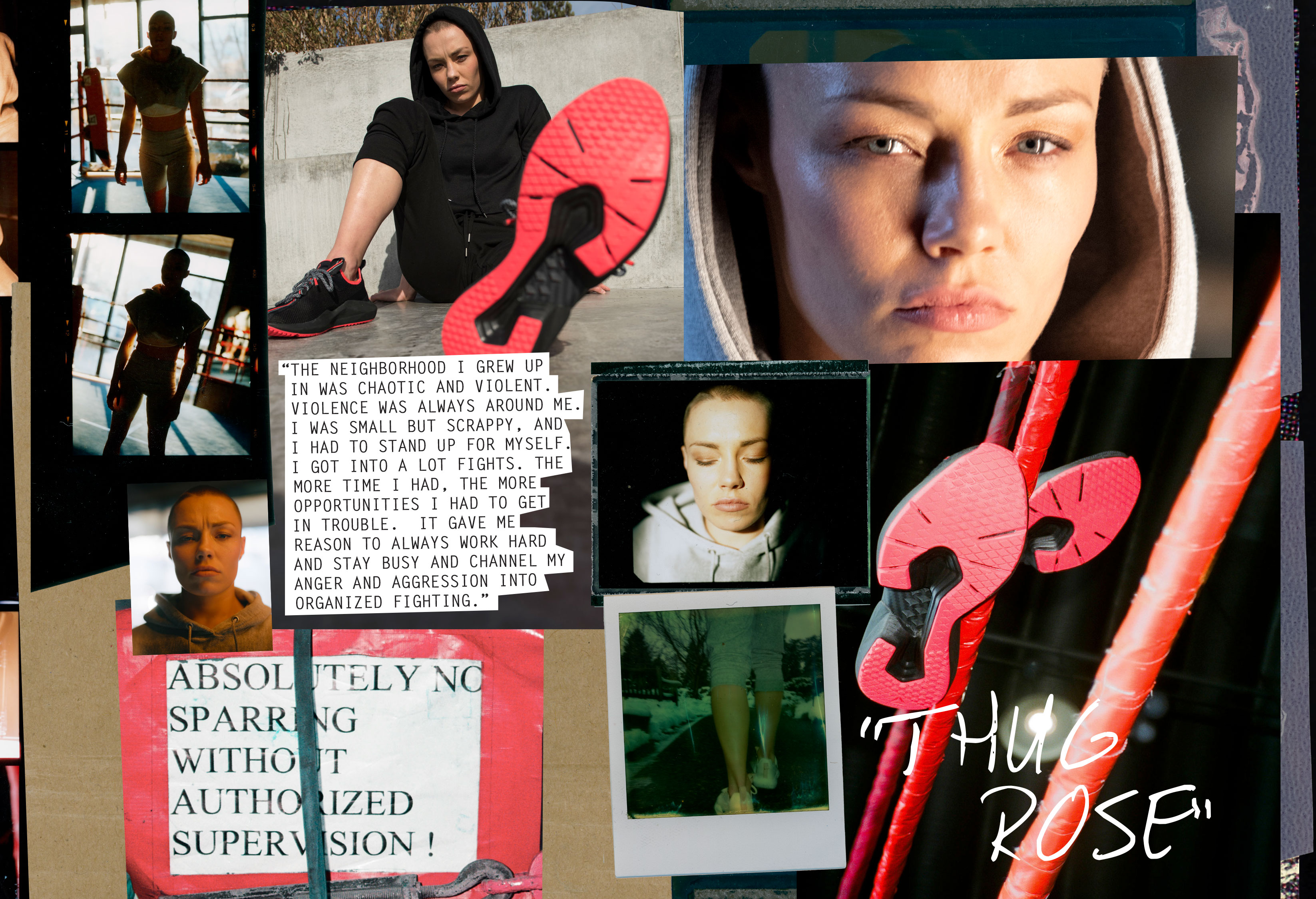 The daughter to two immigrant parents from Lithuania, Namajunas lived in a violent neighborhood after her family settled in Milwaukee, Wisconsin. As a child, she was sexually abused, present to drug use and forced to fight to survive.
But eventually she found an escape through the world of organized fighting and martial arts. By age 9, Namajunas was a black belt in taekwondo. As a senior in high school, she had started training at the Roufusport MMA Academy before making her pro debut at 20 years old, and winning her first UFC title a few months after her 25th birthday.
"I got into a lot of fights. The more time I had, the more opportunities I had to get in trouble. It gave me a reason to always work hard, stay busy and channel my anger and aggression into organized fighting," Namajunas said.
"These days, I try to focus most of my attention on my fighting skills and being myself; living a simple life instead of conforming to the pressures of being a female fighter."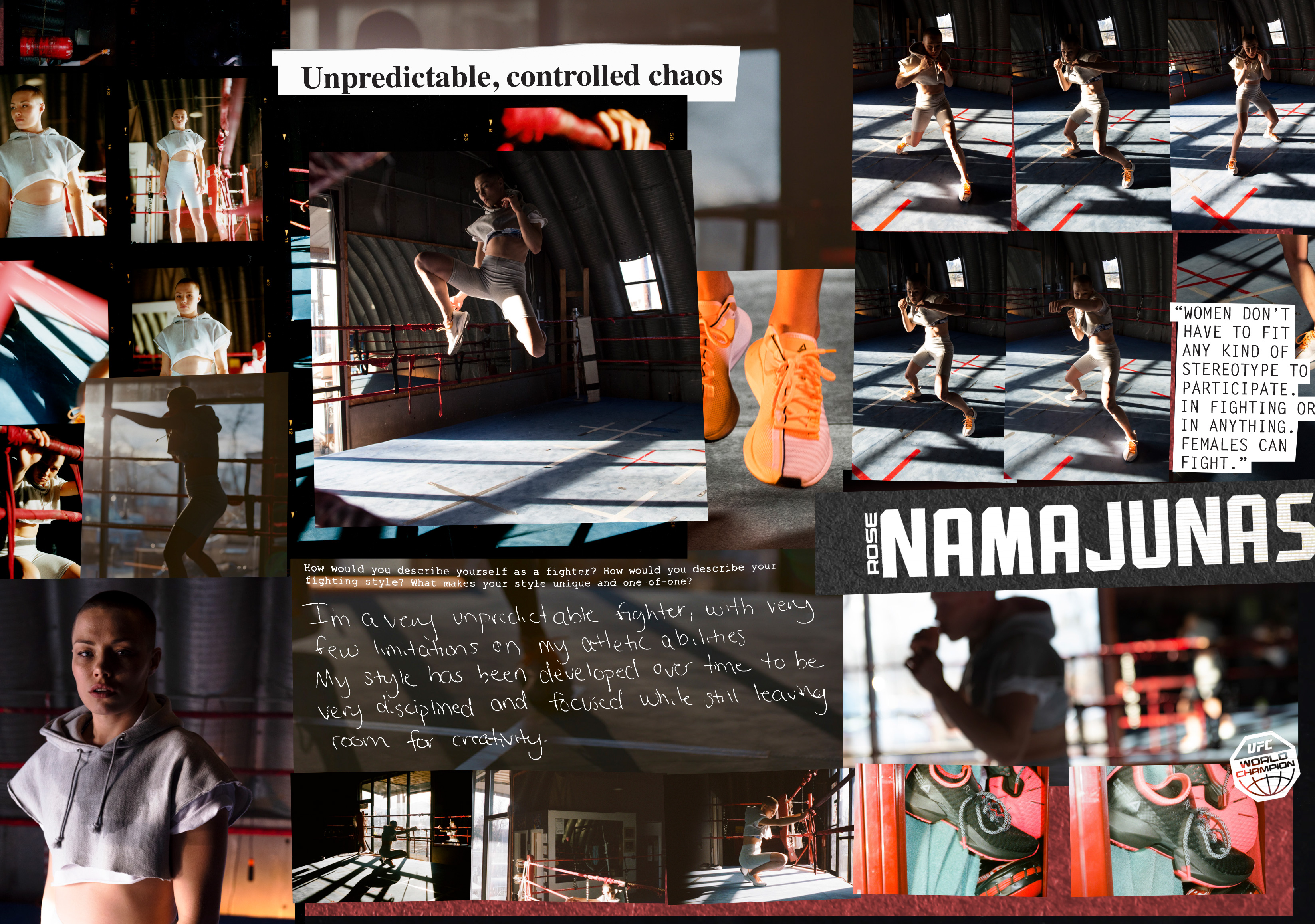 Her UFC title victory was one of the biggest upsets of 2017, ending Joanna Jedrejczyk's dominant 14-0 run in the strawweight division in a stunning first-round knockout. Months later, she proved it wasn't a fluke, defeating Jedrejzyck again, this time via decision.
Now, the champ prepares for what could be her biggest challenge yet against the heavy-handed Jessica Andrade in her home country of Brazil at UFC 237 Saturday night.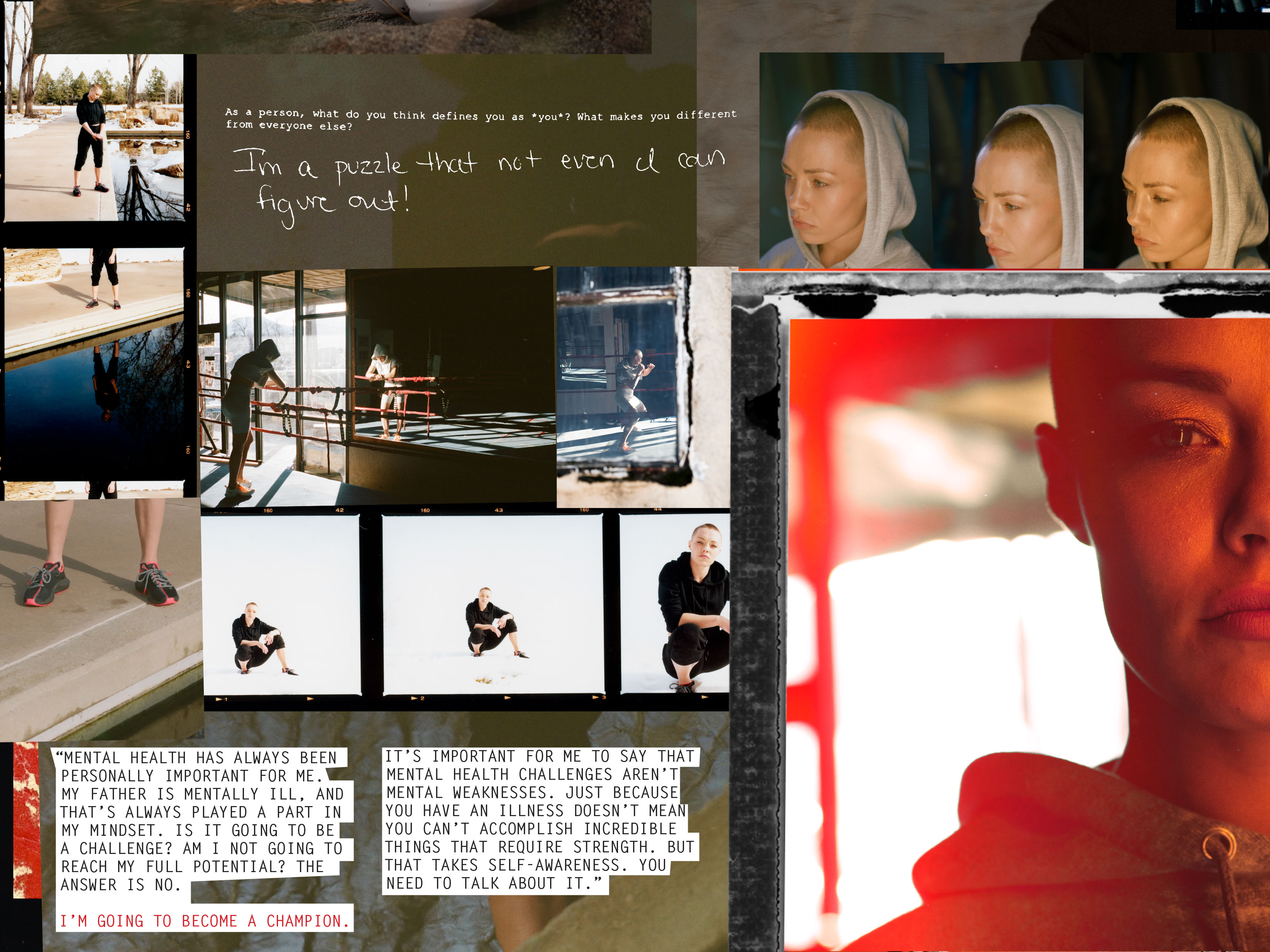 "The fight against Jessica poses a lot of unique challenges," Namajunas said. "She's very strong, short and well rounded. It's hard to find training partners that embody all of her qualities in one package. She's also very experienced and tough and doesn't rely on anything else but her fighting skills to be intimidating. She's a true contender that deserves respect."
Despite coming into the fight as the champ, Namajunas is the (+110) underdog. It's nothing new for Namajunas, though — she 's entered all three title fights as an underdog, and points to her honesty as a reason for others doubting her abilities.
"Being overlooked by the majority of people doesn't surprise me because I am pretty open about my flaws and sometimes that honesty can come across as weakness," she said.


For Namajunas, her legacy is more than just wins and losses in the UFC. She's also a proponent of mental health awareness after experiencing her late father's battle with schizophrenia.
"I've helped show people how to overcome adversity and the importance of facing your fears," she said. "I've demonstrated that you can balance the strive for success with happiness and still spread love along the way.
"I want to use my platform to promote martial arts as a healthy lifestyle for the mind, body and soul, and help bring people together from all walks of life through the power of sport," she added.