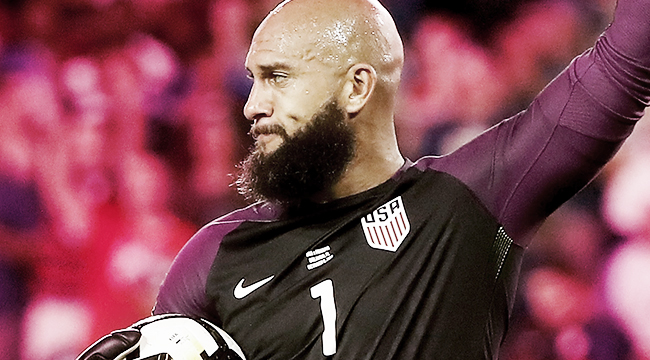 When fans think of the players who define the last decade or so of soccer in the United States, few, if any, players are as beloved as Tim Howard. Now a member of the Colorado Rapids in Major League Soccer, Howard spent more than a decade as a goalkeeper in England, suiting up for Manchester United and, most notably, Everton.
But beyond his accolades for his various clubs, Howard has been the first-choice keeper for the United States Men's National team for 121 matches in his career. That's the most in American history for a goalkeeper and the eighth-most in the history of the red, white, and blue. And of course, Howard has been in net for a myriad of memorable performances, most notably his Herculean effort during the national team's 2-1 loss to Belgium in 2014 in which he recorded a World Cup-record 15 saves.
On the heels of the news that the United States would host the 2026 World Cup alongside Canada and Mexico, Uproxx Sports spoke to Howard — who was a teenager the last time the United States played hosts in 1994 — about the beautiful game. Howard shared why he's so excited for the 2026 World Cup to come to North America, gives a glimpse at the future of soccer in America, and shares his pick for which team he thinks will win the World Cup in Russia this year.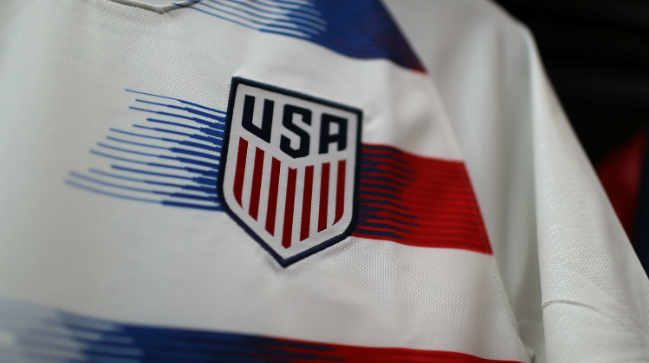 Uproxx Sports: How excited were you when you heard the World Cup is coming to North America?
Tim Howard: I remember being a teenager in 1994 and the excitement around that. Now that I've kind of seen it all when it comes to soccer in this country and globally, to think that we're going to have that again, it's going to push the sport forward by leaps and bounds in this country. Again, if '94 was just the beginning, the beginning of our league and the beginning of what soccer could be in this country, this is full circle.
As one of the faces for the sport in the U.S. over the last decade or so, were you involved in the pitch to get this?
I wasn't. I was just involved from the sidelines and being a cheerleader. Obviously, in any way that we can help grow the sport, I think, it's important that the players to do that. But, not in any official capacity, no.
Obviously, landing the World Cup is huge for the United States, for Canada, and for Mexico, but to just look at soccer in the United States, you alluded to it earlier, but what does it mean to host the World Cup here?
It brings such a magnifying glass onto our Federation, along with Canada and Mexico. I think that, what ends up happening, is people take notice of how well you can run a World Cup. Financially, it's very clear on what a World Cup brings to a country or countries who host. But like I said, ultimately, all eyes will be on us — how we run it, what that looks like, and how well we put on a show. And, I think, there's no better country, no better continent to do that.
Yeah and I would imagine it also signifies how far the sport has come in the U.S., especially because in '94, a major condition to hosting was, "you need to establish a professional league."
Right, right. I think that's a good thing. That's the showcase for us, you hit the nail on the head. In '94, we had the World Cup and we had all these stipulations, none of which were in place at the current time. It's almost like, circle back and come see what we've done and I think you'll be shocked and awed at how wonderful and amazing soccer is in America now. That was the first of it in '94 and then, all these years later, to come back around, it's pretty impressive.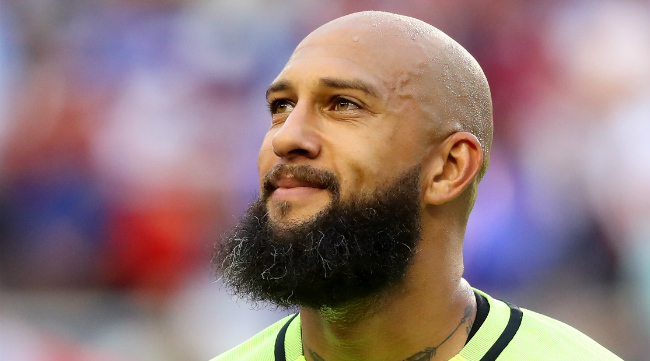 Any memories from back when it was here in '94?
Yeah, it's funny, I wasn't home. I was playing for the U-17, I think I was just 16 at the time, it was the beginning of the U-17 National Team the next cycle. We were out in California training, and so U.S. Soccer was nice enough to get us tickets. We ended seeing two games. We saw USA—Colombia, how crazy, right? We sat right behind the goal. Marcelo Balboa missed a bicycle kick and there was an own goal down at the other end and we ended up winning the game. We know, the rest is history. And then we ended up seeing Sweden vs. Brazil [in the semifinals]. Both of those games were in the Rose Bowl. So, yeah, pretty special memories.
I don't want to gloss over 2022, but one thing I find really exciting about 2026 is it's going to happen as this up and coming generation of American talent all hit their prime. So who are the young guys, right now, who you enjoy watching the most?
It's funny you say that, I was thinking the same thing. I was projecting out and like, how old I'll be in 2026, I'll be an old man, you know? But you look at the young guys now, you're right, I was thinking these guys will be … this will be their second World Cup. They'll be in their prime, this will be a golden moment for them. Christian Pulisic headlines all that and rightly so, he's a special talent and a great kid. Timothy Weah is someone who's very, very excitable and on our radar and plays for a major club in world soccer. These are all things you get excited about because people always ask where our next star is and we've had one or two along the way, of course, but to have a generation that has the potential to have more than one bodes well for our country.
One guy who I wanted to ask you about is Zack Steffen. It's tough to project who will start in net in a month let alone in eight years. But he's had this title of goalkeeper of the future from the time he's 16, 17 years old. From your perspective, what does he do so well that has led him to getting that title?
The worry, for me, having run the gauntlet, it's a daunting title. It weighs heavy. I think, heavy is the head that wears the crown and I truly believe that. I think with goalkeepers, particularly young goalkeepers, you have to look at … when I talk to scouts around the world about different things and my time in England, when I spoke to our scouts, there's so many variables with a lot of players, but with goalkeepers in particular. You have to look at the physical attributes and you have to judge them on the physical attributes, but we also know with goalkeeping that's like, 20 percent of it. Goalkeeping is all mental and you don't really know what that looks like until you're 100 or 200 games into your career. I know, that sounds like a lot, but that's the reality.
Physically, I think, he, along with a lot of American goalkeepers, possess those attributes. I actually think that's why American goalkeepers are sought out around the world because our athletic attributes and our ability to get around the goal, make saves and make it look easy, at times. But the hard part for all of us, including Zack, who's a young goalkeeper, is going to be does he have the mental fortitude to withstand the ups and the downs. Every goalkeeper goes through the ups and downs. And then ultimately going to Europe and playing for a top tier team, does he have that quality to do that? Only he knows, but obviously the future is exciting.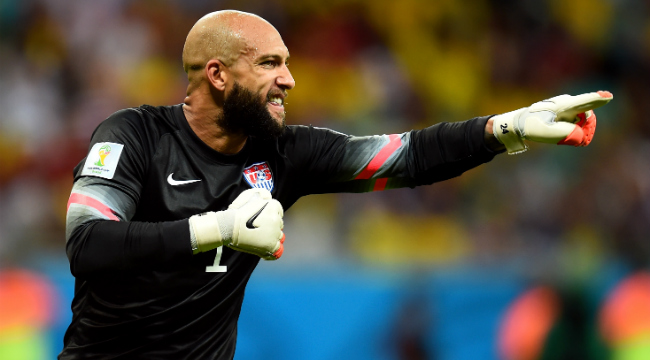 Beyond him, who are the guys that you believe are best suited to be the successor to yourself and to Brad Guzan in net?
Well, unfortunately there's not many. I think we've hit a blip there. I think when you look at Brad Friedel and Kasey Keller and Marcus Hahnemann, who had a very, very good career in England, myself and Brad Guzan, these were all goalkeepers who not only had the talent, but had the mental fortitude to say, "throw caution to the wind, I'm going to go chase this career at the highest level and I'm not going to settle for anything less." The next generation of young goalkeepers need to decide, for themselves, whether they're capable of doing that. I think all the names that get bandied around are no different than the ones that I would say simply because they're there. But again, the jury is still out because it's a different position to have longevity and success in, so we'll see.
Let's talk about MLS for a bit. You came through the league, you then spent more than a decade in England, and you came back in 2016. How did the league change and develop in the time that you were abroad?
I think the best way to explain it is each team grew so massively. When I left, it was a collection of teams within the MLS. And when I came back, it was like, each team had supporting groups, each team had their own stadium. Mind you, in 2003, that wasn't the case. There's a whole handful of new teams, when I came back in 2016. Every team, basically, had their own stadium. You come back to these incredible football [cities], you go to Seattle now, Seattle was in the league when I left, and the football culture in Seattle is crazy. It's amazing. They march to the games and they could sell out an American football if they wanted to. It's unreal. To see how individualized these teams have become and to see how each city has captivated and created a culture of their own, is really special. I used to go to MLS cities and everyone was like, "Hey, it's just nice to have a soccer game, this is really cool, I'm glad you're here." Now, you walk in there, they hate you. And it's a good thing, I think it's a great thing, so that part's been fun.
Like you mentioned, the league has grown by leaps and bounds, but where is the biggest area, whether it's a general thing or if it's something specific, where you think the league could stand to grow the most over the next decade, 20 years, whatever?
I think, for a large part of it, the MLS and each individual team gets it right. Ultimately I think everybody would agree that the best leagues around the world have the most money. That's a simple equation. So the more money that can be pumped into the league through television, that can buy more quality players, the product on the field then becomes better just by nature. You spend more money on better players, you get a better quality on the field. And again, that's grown incredibly large since 2003. That was 13, 15 years of growth. As we continue to grow over the next decade, I think, you're going to see teams with even better players, even more talent on the field. I think that's probably the growth, and I think MLS is looking to do that. The individual teams, the players, we all want the same thing.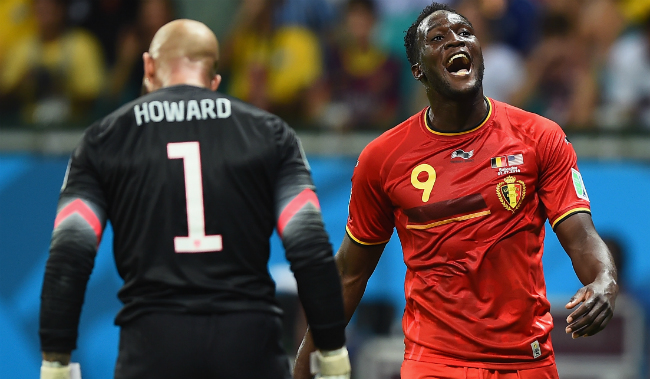 I'd be remiss to ask a few World Cup questions. Who's your pick to win this time around and why?
I think it would be cool to see Lionel Messi win a World Cup. I think, all the Diego Maradona comparisons and all the things he's done as a player, and for him to be so close in 2014, I think that would be a special moment in regards to the history of football.
I, personally, would like to see Belgium win. I have a bunch of friends on that team. The coaching staff, I know very well. They're close to my heart. And I think, we talk about golden generations, this is Belgium's golden generation. This is their time to shine. They'll never have a better collection of players to do that. I think they're the dark horse, but they got to the quarterfinals last year, last World Cup. There's no reason to think they can't get to the semifinals and beyond.
To focus on CONCACAF a little, you played against all of Mexico, Costa Rica, Panama, what did those teams do well and which one do you think is the best suited to make some kind of a run this year?
I think that CONCACAF teams, by and large, are always going to be the minnows in a World Cup. We, over the last World Cups, 2010 and 2014, we were able to get out of some very difficult groups, but regardless of that, when teams looked at their group, they lick their chops, saying we got the U.S. in our group, so we have to prove them wrong. Mexico's brand of football lends itself to playing well at major tournaments, but sometimes, they're their own worst enemy. Jury's still out on them. The other two CONCACAF teams, it will be a struggle. I don't think that's any surprise. They'll have to dig in and they'll have to get some good fortune and then, ultimately, see what happens.
To wrap it all up and to bring things back to the U.S., CONCACAF has taken a step forward in terms of talent and the ability to create a little bit more parity in the region, so what is the primary thing that United States Soccer Federation and the national team have to do if they want to be considered the class of the region?
I don't think we're very far off that and, ultimately, when CONCACAF World Cup qualifying ends, you've got a bunch of teams that are grouped very close together, and then it's kind of touch and go. Mexico would probably think they're the toast of the CONCACAF region, but in 2014, just last World Cup, we gifted them an entrance into the World Cup. They're on the outside looking in and unfortunately, we scored a goal in Panama, which we wish we never did. I think that … here we are again, and they talk about being the best in the region, so it's always incredibly tight and incredibly close. So to answer your question, I don't think there's a whole lot that the U.S. has to do right. To get this World Cup, for a lot of people, will be special, then that gets out of the way and August comes and we start again. We'll show our class over the next four years, I have no doubt about that. You can go back to this interview in three or four years and I won't be wrong. We'll show our class and we'll come to the forefront again.