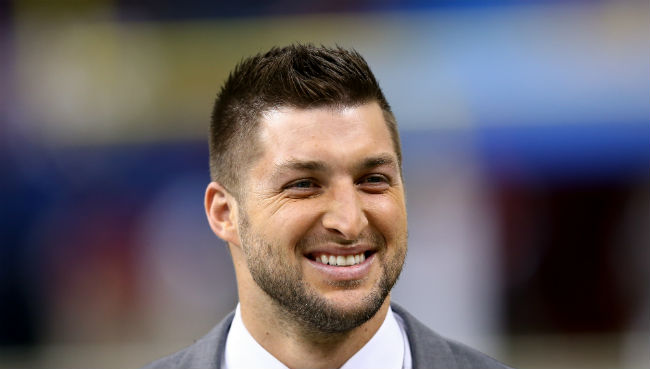 When Tim Tebow was picked up by Chip Kelly and the Philadeplphia Eagles, the question became, as it almost always does with Tebow: "Will he even make the team?" Well, one member of the Eagles, linebacker Brandon Graham, thinks the quarterback will not only make the team, but he'll surprise some people this season, too.
"Tim Tebow is going to shock a lot of people, because he is going to make the team," Graham said during an interview with a Detroit-based radio station WGPR. "And I think he will play a lot."
The Eagles currently have four quarterbacks heading into training camp, which begins Sunday, Aug. 2. There's Tebow, Sam Bradford, Mark Sanchez and Matt Barkley, making it arguably the best "guys who were really good in college" NFL quarterback depth chart.
(Via CBS Sports)