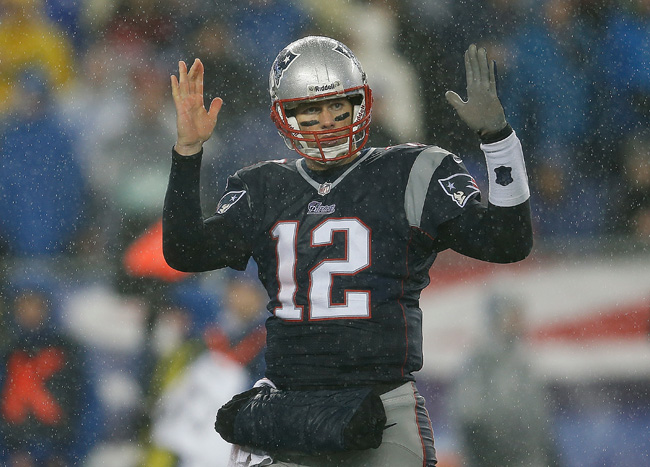 The NFL has brought the hammer down on Tom Brady and the New England Patriots five days after the Wells report released its findings in the investigation into "Deflategate." According to ESPN's Adam Schefter, Brady has been suspended four games, and the team will lose its first round pick in the 2016 NFL Draft and its fourth round pick in 2017. Additionally, the franchise will be fined $1 million.
On May 6, the independent investigation by attorney Ted Wells concluded that it was "more probable than not that Tom Brady was at least generally aware of the inappropriate activities of [the locker room attendants] involving the release of air from Patriots game balls." Wells also found that it was probable the Patriots made a "deliberate effort to circumvent the rules."
If Brady does indeed miss time due to suspension, New England will be left with second-year QB Jimmy Garoppolo as its starter. He was unimpressive in limited action last season.
UPDATE: The NFL has issued a statement.
"With respect to your particular involvement, the report established that there is substantial and credible evidence to conclude you were at least generally aware of the actions of the Patriots' employees involved in the deflation of the footballs and that it was unlikely that their actions were done without your knowledge," Vincent wrote in a letter to Brady. "Moreover, the report documents your failure to cooperate fully and candidly with the investigation, including by refusing to produce any relevant electronic evidence (emails, texts, etc.), despite being offered extraordinary safeguards by the investigators to protect unrelated personal information, and by providing testimony that the report concludes was not plausible and contradicted by other evidence."
And here's Adam Schefter with more.