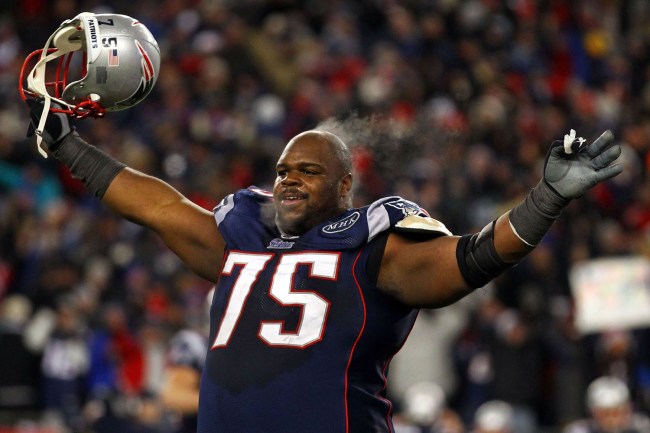 Veteran defensive tackle Vince Wilfork will not be returning to New England next season after the Patriots failed to pick up his contract option. Wilfork made the announcement himself with a statement via Twitter on Thursday. Bonus points for the awesome clip art:
At 33 years old, he still plans to hook up with a new team for the 2015 season. He is now three seasons removed from his last Pro Bowl selection, but he did manage to play in all 16 games in 2014 after an injury-plagued 2013 where he tore his right Achilles tendon.
Wilfork is a five-time Pro Bowler in 11 NFL seasons.