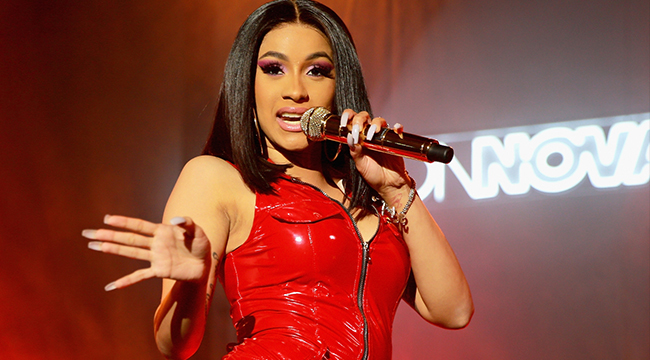 Unless you were one of the people frantically clicking the refresh button last night — trying to party like Cardi by copping some of her Fashion Nova drip — you definitely got finessed. (Sorry, that was terrible.)
Fashion and music lovers everywhere have been awaiting the release of FN x Cardi, a collaboration between Cardi B and popular clothing brand Fashion Nova, ever since the two began teasing the line on Instagram. Cardi has long been a fan of the line — often making videos about how she could "ball on a budget" while still looking like she had on expensive clothing. So, no one was shocked that they were collaborating, but they were pretty excited to see what they had been working on, hoping it was less of a flop than their menswear line. Though, many fans would buy a piece of Cardi's "bollection" no matter what it looked like, simply out of love for the rapper.
The most intriguing part was that since neither she nor the line would even show us previews, we didn't know what to expect, just that we'd probably want it. Sadly for us though, when the line finally dropped today, it sold out in only four hours, breaking a record for the brand.
Of course, this was super exciting for Fashion Nova, but it also reiterated that everything Cardi B touches is blessed. Cardi was thrilled to see the support and made an Instagram video expressing her gratefulness and promising to restock at least some of the items by Black Friday, and the rest in two to three weeks.

The collection fits Cardi's love for Fashion Nova's affordable nature with the most expensive item coming in at only $199.99. You may not be able to buy anything right now, but the site is still up so you can plot what you want for the restock. Until then, check out some of our personal faves.