As we slip closer and closer to the end of the year, the sneaker drops are starting to slow to a crawl. Sure, there are still some big releases here, but, for the most part, sneaker labels are sticking to offering new colorways of some of the year's best silhouettes. It feels like a bit of a victory lap, which is great considering 2019 was full of some truly iconic sneaker releases.
While shoe releases may have slowed down, apparel releases show no signs of slowing. We're right in the middle of fall now, which means winter is coming (where have we heard that before?) and most people are in serious need of some extra layers to keep them warm.
We've got your back there. Here are all the best sneaker and winter-ready apparel drops landing this week.
Adidas x Wood Wood Run City Pack
If you're in the market for a dope winter running sneaker, look no further than Adidas collaboration with Danish label Wood Wood. Making use of the ULTRABOOST 19 silhouette, this collaboration expertly combines the woven labored-over aesthetic of Wood Wood with modern Adidas technology like BOOST cushioning, a 3D heel frame, and a springy Torsion System for runner's support. The full Wood Wood Run City Pack features an accompanying apparel collection of women's running apparel, as well as two distinct colorways that are meant to reflect two different running terrains: asphalt or dirt.
The Adidas x Wood Wood Run City pack is out now for a retail price of $200. Pick up a pair at the Adidas online store or select Adidas retailers.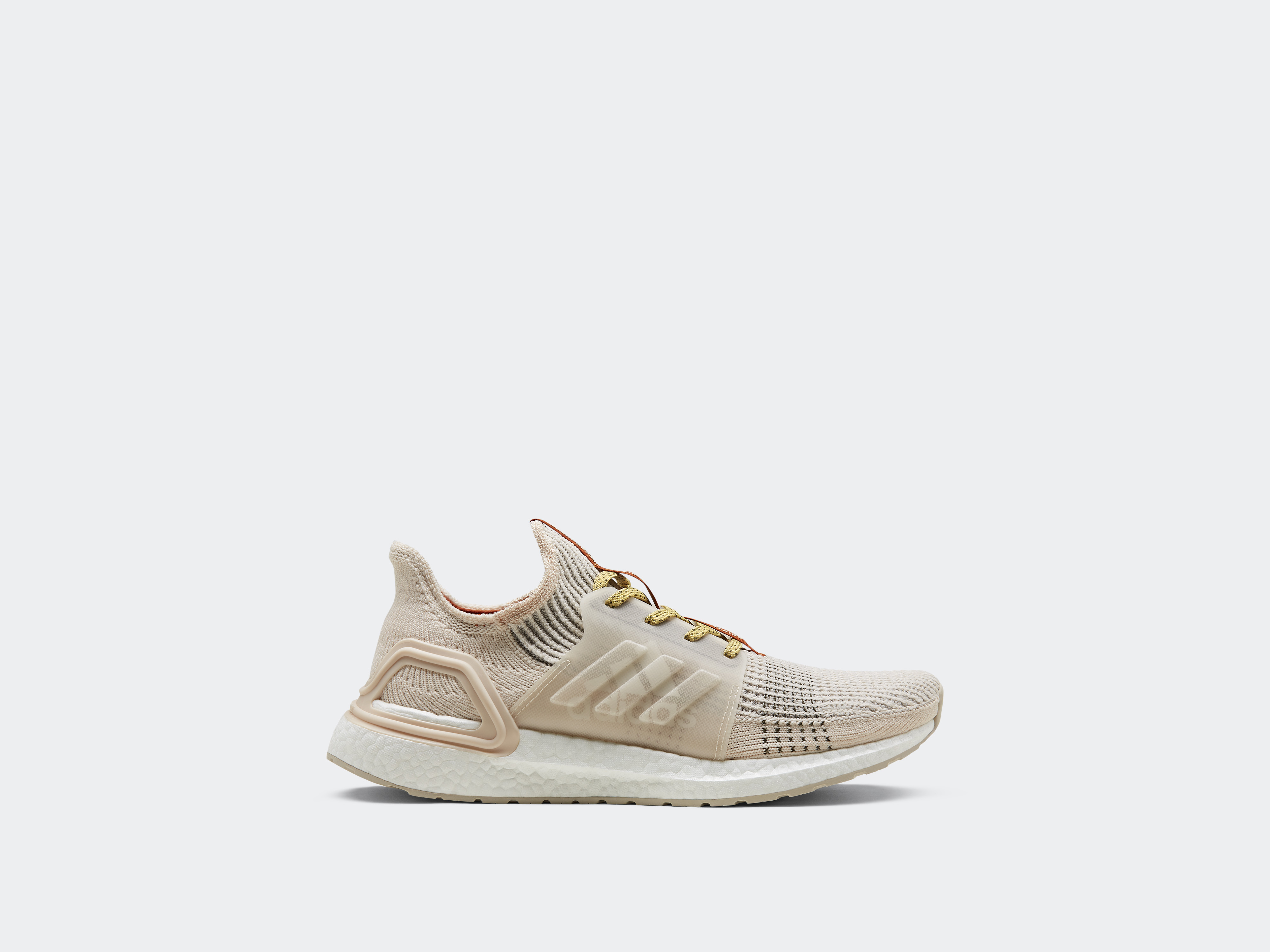 Air Jordan 1 Mid Fearless FACETASM
I can't stress this enough, while you can easily swoop up a pair of Air Jordan 1s for under $100, it's almost always better to just wait until Nike drops a limited-run colorway instead. This collaboration with Japanese streetwear label Facetasm is a reason to wait! Making use of a tri-tone colorway, Facetasm's take on the Air Jordan 1 combines white, black, and deep teal crinkled leather, for an eye-catching take on the always classic silhouette. Further details include obsidian accents across the tongue and swoosh as well as an oversized orange heel tab, with a tiny Jumpman logo on the midsole.
The Air Jordan 1 Mid Fearless FACETASM is set to drop on November 22nd for a retail price of $130. Pick up a pair at the Adidas online store.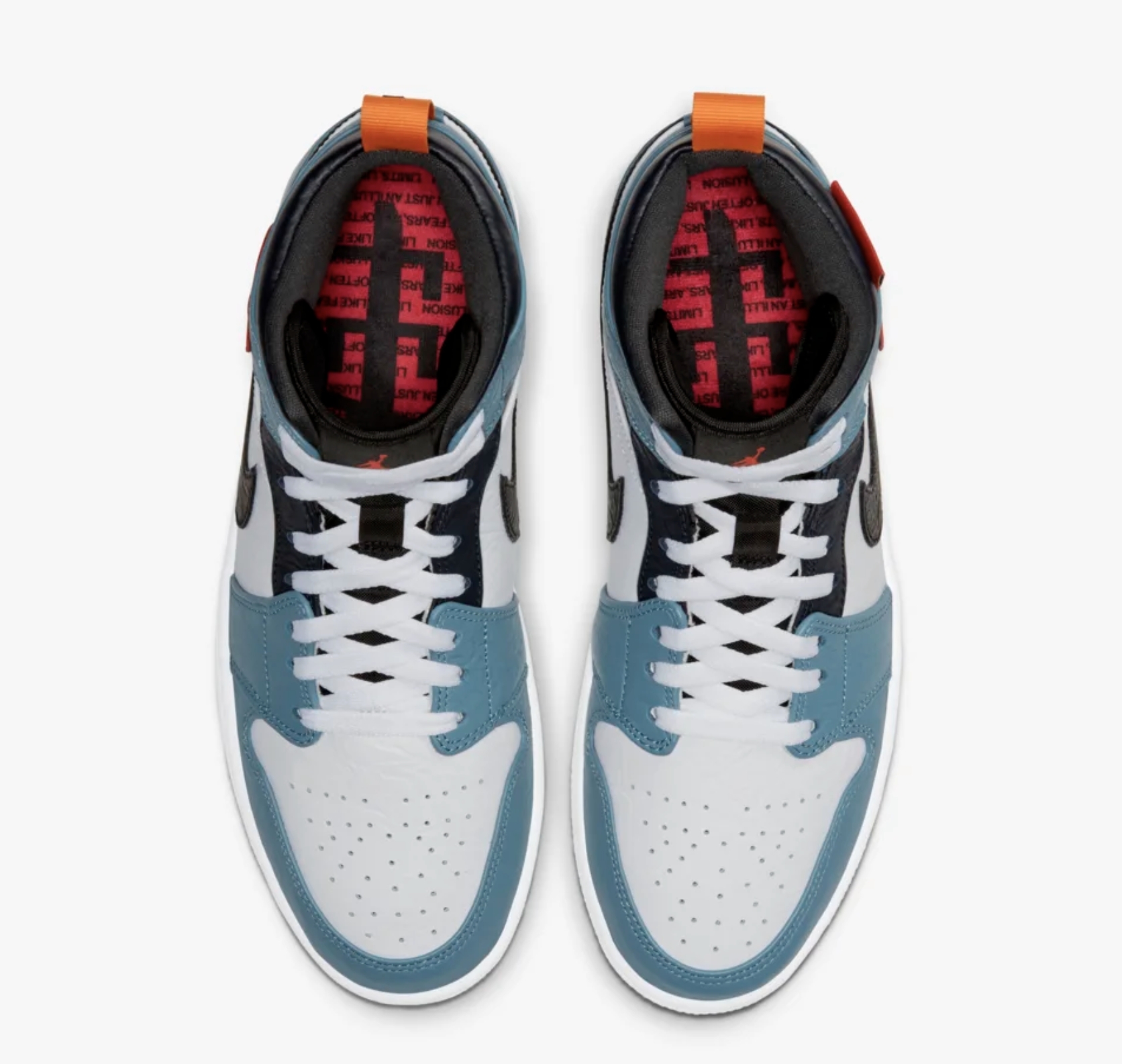 Adidas Södermalm
Right now chunky silhouettes, 3D printed accents, and tech-focused sneakers are all the rage, meaning if you like a classic slim pair of tennis shoes, you might be feeling a bit left out. For lovers of the classics, Adidas and retailer Sneakersnstuff have teamed up for a new take on Adidas classic Stadt silhouette that pays homage to the Swedish retailer's Stockholm roots.
The Södermalm, named for the Stockholm neighborhood, features a striking kelly green distressed suede upper accented with bright white leather detailing and gold-foil branding, all sitting atop a classic gum outsole. The sneaker may be simple, but it's loaded up with enough unique detailing to keep it looking interesting amongst it's more tech-focused contemporaries on the market.
The Adidas Södermalm is set to drop on November 22nd for a retail price of $110. Pick up a pair at Sneakersnstuff exclusively.
PUMA RS-X³ Rubik's cube/Sonic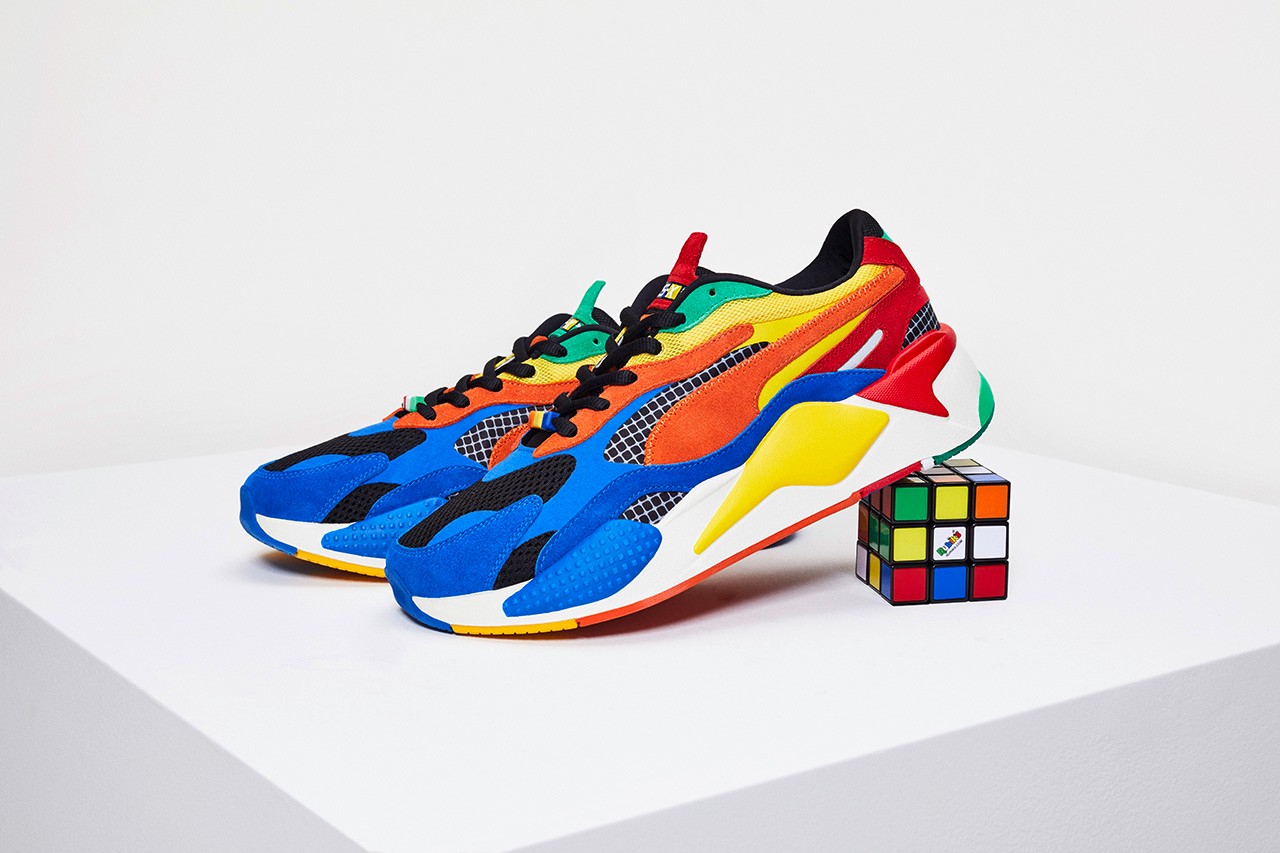 Note to PUMA — by all means, make new sneaker silhouettes, we love that, but for the love of all that is sacred use a name that is easy to type on the internet. What is all this to the third power bullsh*t?!
Moving on, PUMA's latest iteration of their newest sneaker presents a weird choice: Do you go with the colorful Rubik's cube inspired colorway, or do you reach for the Sonic the Hedgehog mostly-black take? If you're wondering why those are your options, we don't have a good answer for you, that's simply what PUMA decided to go with.
Let's hit the Rubik's colorway first. All of the classic Rubik's Cube colors are here, represented by suede and mesh panels overlaying a checkerboard upper that reflects the black hinges of the puzzle cube. The Sonic colorway has less to do with Sonic (At least to my Nintendo kid eyes) and features a mixed upper of leather, suede, and mesh in a mostly black colorway. Sonic is blue, I know at least that much, primarily because the silhouette of the hedgehog is printed at the backend of the sneaker's sole near a graphic that reads "RINGS 50." Why PUMA didn't use this opportunity to print "Gotta go fast" somewhere along the shoe seems like a messed opportunity.
The new Rubik's Cube and Sonic the Hedgehog PUMA RS-X³ is set to drop on November 21st for a retail price of $120. The Sonic colorway will feature an accompanying apparel drop in February of next year. Pick up both pairs at PUMA's webstore.
Adidas YEEZY 500 Stone
Lately, YEEZY has been dropping more vibrant colorways for the fall season, but for fans missing the desert-inspired tones of earlier YEEZYs, the YEEZY 500 Stone is for you. The sneaker isn't just a throwback though, this pair swaps out the original mesh underlay for a thicker neoprene-based material and features an upper composed of cow suede, premium leather, and lycra.
The midsole sports a rubber wrap that is designed to provide extra support and abrasion resistance, and the reflective piping through the silhouette increases night-time visibility. The sneaker sits atop adiPRENE+ cushioning technology for extra impact absorption and features a gum outsole for added traction.
The Adidas YEEZY 500 Stone is set to drop on November 23rd for a retail price of $200, which is looking more and more like the new average price for YEEZYs, down from $300. We're not complaining, YEEZYs for everyone! Just like Ye used to say!
Pick up a pair at the Adidas online store or directly from YEEZY Supply.
NEEDLES Down Parkas
It's getting cold, which means it's time to layer up and there is nothing quite like a cozy down parka to keep you warm. This new fall and winter collection from NEEDLES features two fully insulated parka jackets with some dope patterns out of left-field. Both jackets feature wide raised collars, welt pockets, and nylon lining, but that's where their similarities end.
One jacket features a graphic checkered pattern over a brown base while the other makes use of a dark olive base and smeared earthy-gradients over a light shimmery fabric that gives it a vintage and worn look. Both jackets look drastically different, so choosing between them will be tough, just pick the one that best fits with your current wardrobe. Either way, it's the interesting cut that makes this jacket stand out, the swooped collar provides the perfect window for a scarf and we appreciate NEEDLES designing in some empty room for layering. Take note winter wear labels, layering is what makes the Fall and Winter season so stylish
The NEEDLES FW19 Down Parka collection is out now and currently available at the NEEDLES online store for a retail price of $608.
United Arrows & Sons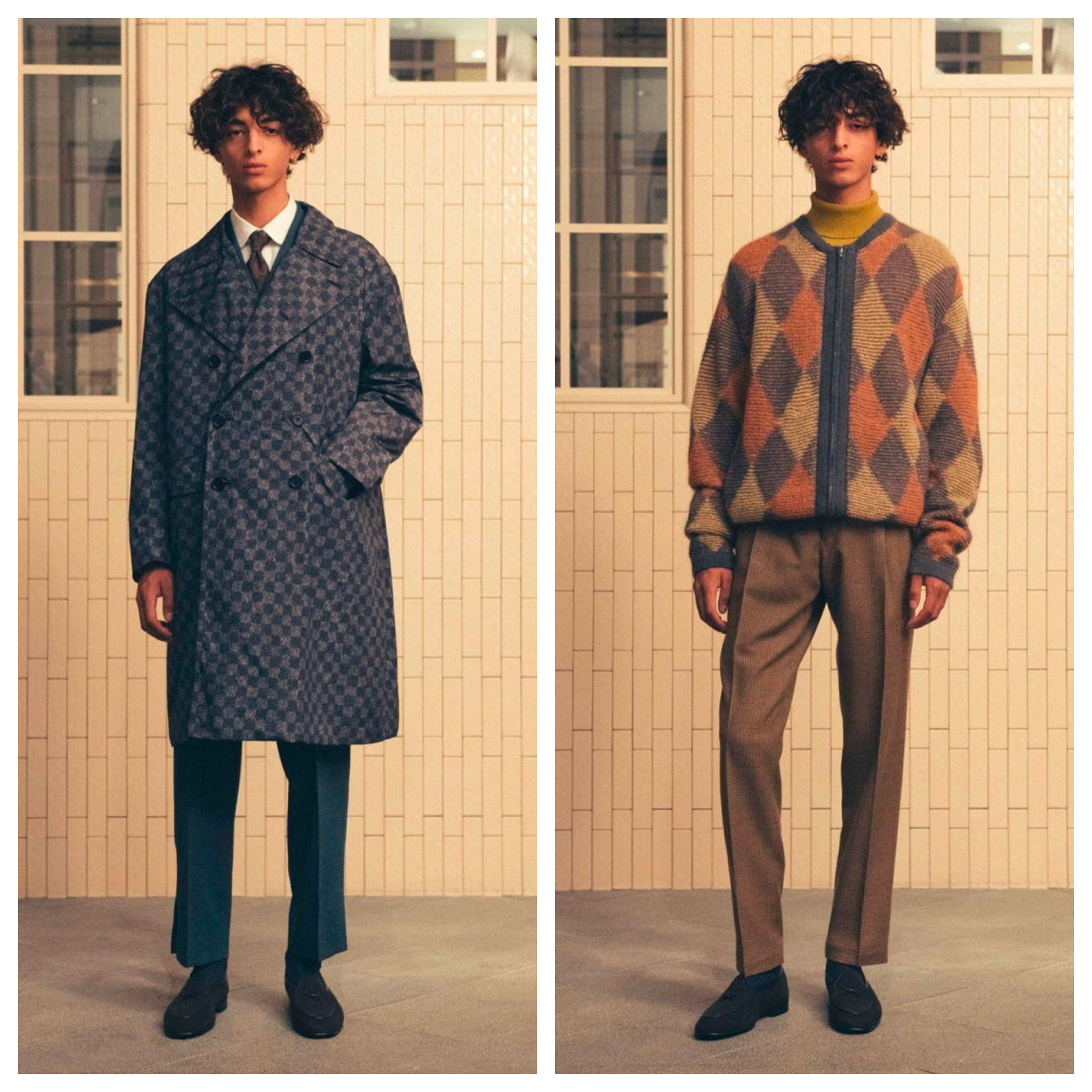 Another great winter-focused drop out of Japan, the latest collection from United Arrows & Sons consists of down jackets, trench coats, pleated trousers, cardigans, and a diamond-checkered zip-up cardigan that looks straight out of your Grandpa's closet. That isn't to say United Arrows & Sons' latest fall/winter collection is outdated, it's classic! Other highlights, aside from the aforementioned grandpa cardigan, are the asymmetrical stripped button up, a checkered double-breasted coat, and the variety of earth-toned straight-legged trousers.
Roll up to the holiday parties this year and put all the ugly sweaters to shame, you'll look so classy people will wonder why we center countless parties on wearing disgusting sweaters instead of looking this good.
The United Arrows & Sons fall/winter collection is available now. Head over to the United Arrows & Sons webstore to see the full collection and scoop up the classiest looks.
Equihua Paniolo Shrine Long Sleeve
Made from recycled water bottles and post-industrial recycled cotton, the latest out of Equihua — one of our brands to watch from ComplexCon — is a simple long-sleeve crewneck t-shirt featuring a silkscreen print of the Virgen De Guadalupe in a style reminiscent of Mexican tombstone paintings, painted by Equihua label-head Brenda Equihua herself. While the shirt is a simple straight silhouette, it's handmade qualities and commitment to eco-conscious construction capture what makes Equihua such a special label
The full blend is 60% Recycled polyester and 40% post-industrial recycled cotton, runs from sizes small to large and is entirely constructed in the United States. The Paniolo Shrine crewneck is out now and sells for $80, or four payments of $20 on the Equihua webstore.