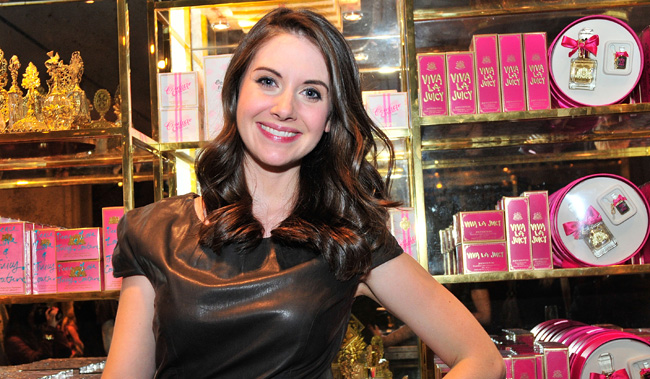 Alison Brie burst onto the scene and into most of our hearts on Sept. 17, 2009 when Community premiered on NBC. Brie's character, Annie Edison, has arguably developed more than any other; a testament not only to the show's superb writing staff, but also the actress' vast talents. Annie transformed from a high-strung, nerdy caricature of a girl into the confident, mostly self-assured woman we've seen during Season 6. The character of Annie has mirrored Alison's own rise, from an unknown on a tiny sitcom (with a recurring role on Mad Men) to Will Ferrell's co-star in Get Hard and one of the internet's favorite people. As her star continues to rise, and before we start worrying about whether or not she'll be around for a possible… maybe… Season 7 of Community or the #AndAMovie, here are some little known facts about Little Annie Adderall.
Her last name isn't Brie.
Yes, Alison's actual last name is Schermerhorn. Her mother is Jewish, while her father has Dutch, Scottish, and Irish ancestry. Considering her career path, installing her middle name as her last name seems like the right choice. If she was going to be a mean old elementary school teacher, Schermerhorn might have stuck.
She's in a band.
Alison is one third of The Girls, a cover band who perform folksy versions of their favorite songs, especially if those songs are by former sitcom co-stars. The other two members of the trio, Cyrina Fiallo and Julianna Guill, are also actresses. Fiallo even appeared in an episode of Community alongside Brie.
She was a clown.
She can do drama and comedy, but did you know she could also do… balloon animals? Brie worked as a clown when she was 18 years old, complete with clown suit and yellow wig. Her clown name was Sunny, and yes, Brie admits that it got weird.
She accidentally tricked Judd Apatow.
When she auditioned for the 2012 romantic comedy The Five Year Engagement, her British accent was so convincing that producer Judd Apatow thought she was from England. Turns out, she also does a spot-on British Elmo. Who knew?
She can imitate nearly any meme.
We all know Alison Brie is up for pretty much anything, and that includes making a fool of herself with Paul F. Tompkins. Her "Ermahgerd" is particularly inspired.
Both of her most well-known roles are based on the same person.
Both Trudy, Pete Campbell's once (and hopefully future) ex-wife from Mad Men, and Annie from Community are based on Alison's real life older sister Lauren, who Alison calls a "perfectionist." Sounds about right. Hopefully she doesn't share too many of the same qualities.
She sometimes filmed scenes for two shows in one day.
As if having to transition from a meta comedy like Community to a period drama like Mad Men wasn't difficult enough to begin with, Alison sometimes had to jump from one character to the other in a very short period of time. Like, the same day.
She made her television debut in an episode of Hannah Montana.
Yes, back in 2006, before Mad Men and Community, Alison landed her first TV gig. She played Nina in an episode of Hannah Montana.
She has one of the most beautiful faces in the world.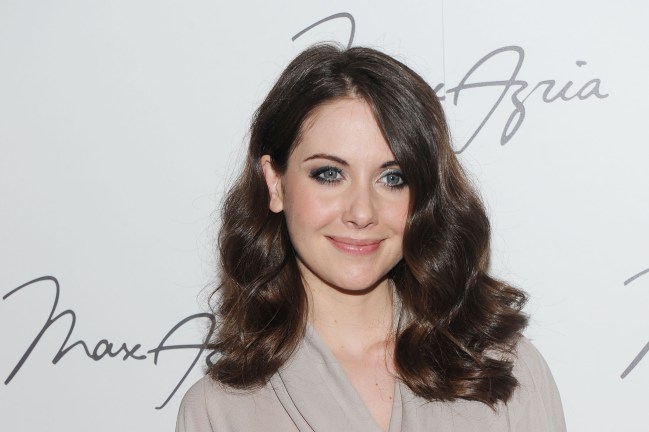 According to website TC Candler, Alison has owned one of the 100 Most Beautiful Faces for each of the last six years.
She wants to play a crazy person.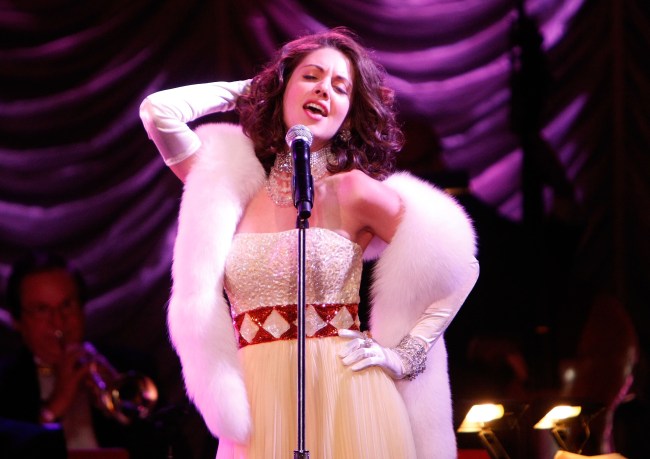 In an interview with the L.A. Times, Alison said that the role she wants to play the most is a mental patient. All-female One Flew Over the Cuckoo's Nest reboot, anyone?