The general rule with awards shows, including the 2019 Emmys, goes something like this: It's all very silly, this attempting to make objective decisions about very subjective things, but if we really insist on doing it, well, we might as well at least try to do it right. Things don't always work out that way. People get mad and they yell and they write things. You've read the internet. It's a whole thing.
Luckily, we are here to help this year. Two of our television experts, Brian Grubb and Jessica Toomer, have run through all the major categories and provided some analysis of the nominees and some ideas on rightful champions. Consider it your primer for Sunday's ceremony.
Outstanding Drama Series
Better Call Saul
Bodyguard
Game of Thrones
Killing Eve
Ozark
Pose
Succession
This Is Us
BG: I would very much like to see this go to Better Call Saul, a show whose most recent aired — if my math is correct — 45 years ago. I suspect this one is Thrones' to lose, though, and hopefully Succession's to claim next year.
JT: It pains me to not cast a vote for Game of Thrones, because this show marks the end of a communal watching era and that deserves to be recognized, but the writing just wasn't enough to beat out Succession for me. Sure, we all like to watch rich people doing terrible things, but the complicated family dynamics coupled with some breakout performances elevated the premise of this show to something far more exciting than GoT was able to deliver. Plus, there was a distinctive lack of errant coffee cups, which I appreciated.
Outstanding Comedy Series
Barry
Fleabag
The Good Place
The Marvelous Mrs. Maisel
Russian Doll
Schitt's Creek
Veep
JT: The comedy categories this year are sheer chaos. Every show deserves to win, but I think what Phoebe Waller-Bridge was able to do with the second season of Fleabag just edges out Schitt's Creek this year. There's no series that could make us want to f*ck a priest so badly in 2019 so credit where credit is due.
BG: The comedy categories are such a bloodbath. It really is nuts. I like almost all of these more than I liked any of the dramas on the list this year, and some of the comedies on this list — Barry, Fleabag, Russian Doll — had dramatic moments that hit harder than anything from the back half of Game of Thrones. I think those three shows are in a royal rumble for this title. I'm gonna go with Fleabag. This could be a theme.
Outstanding Limited Series
Chernobyl
Escape at Dannemora
Fosse/Verdon
Sharp Objects
When They See Us
BG: Look, I know these shows are good. I know because people whose opinions I value and trust have told me so. I bet I would marvel at the storytelling in all of them. But wowwwww are most of these huge bummers of subject material, and wowwwww I did not have that kind of lift in me this year. There are so many shows that you can stay hopelessly busy just with ones you enjoy, you know? So I'm going to go ahead and say Chernobyl will win and I will also go ahead and say I could really go for a limited series about some hotshot in sunglasses in the next year or two. Let's mix it up.
JT: If the amount of times I've been told to watch HBO's Chernobyl is somehow tallied into actual votes, that show is going to win. I just couldn't bring myself to watch a drama about a nuclear disaster this year, though. I did watch Sharp Objects however and reveled in the batsh*t crazy women on that show (hello Eliza Scanlen), so it's getting my vote.
Outstanding Lead Actress in a Drama Series
Emilia Clarke, Game of Thrones
Jodie Comer, Killing Eve
Viola Davis, How to Get Away With Murder
Laura Linney, Ozark
Mandy Moore, This Is Us
Sandra Oh, Killing Eve
Robin Wright, House of Cards
JT: This is tough because I think Jodie Comer was cheated out of a nomination for season one of Killing Eve, so I'd love to see her psychopathic assassin get some recognition this year, but Emilia Clarke sold the sh*t out of what little the GoT writers gave her. That scene atop Drogon before she (spoiler) burns King's Landing to the ground is a masterclass in emotive facial expressions.
BG: Give it to Comer or, so help me God, I will put on a pig mask and gut a man from belt to clavicle in the red light district of Amsterdam. (I will not do this. I don't even have a pig mask.)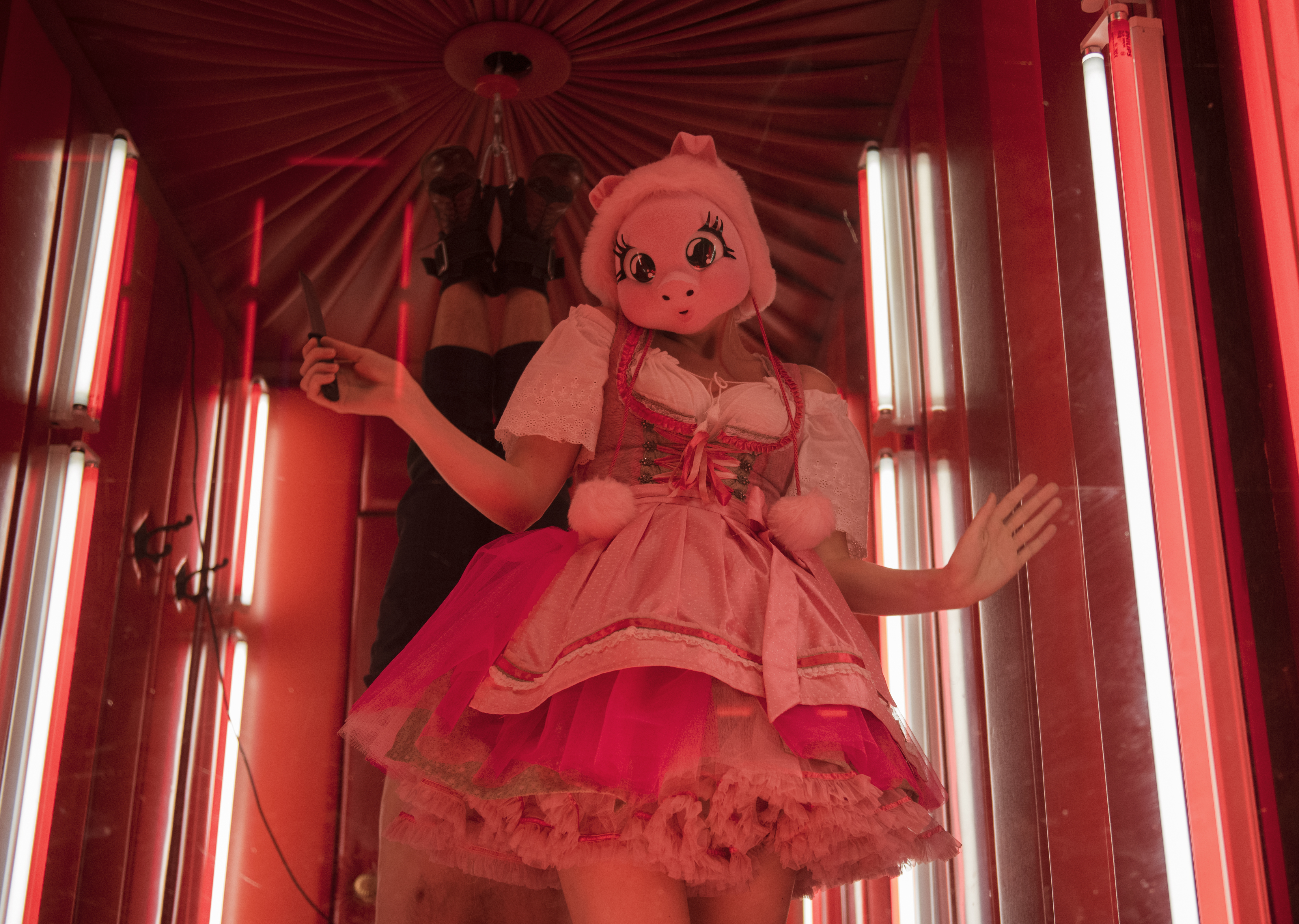 Outstanding Lead Actor in a Drama Series
Jason Bateman, Ozark
Sterling K. Brown, This is Us
Kit Harrington, Game of Thrones
Bob Odenkirk, Better Call Saul
Billy Porter, Pose
Milo Ventimiglia, This Is Us
BG: I say this with a great deal of respect for the people on this list and the craft of acting in general, but what an absolute snoozer of a category. Let's give it to Billy Porter just to liven things up a little. Or just roll it over to next year and give the 2020 winner two trophies. Or give it to Cillian Murphy from Peaky Blinders even though he's not nominated. Let's get weird.
JT: Is it terrible to admit that I couldn't care less about this particular category? I'm not a This Is Us fan (it's emotional torture porn), I think Jason Bateman is just fine in Ozark, and Kit Harington didn't do much in the final season of GoT. I suppose I'll throw my support behind Billy Porter because Pose had such an impact this year.
Outstanding Lead Actor in a Limited Series or Movie
Mahershala Ali, True Detective
Benicio del Toro, Escape at Dannemora
Hugh Grant, A Very English Scandal
Jared Harris, Chernobyl
Jharrel Jerome, When They See Us
Sam Rockwell, Fosse/Verdon
JT: Again, though I haven't seen Chernobyl, I'm sure Jared Harris is going to clean up come Emmys night. I'm not mad about that because he's a fantastic actor, but I'd love to see newcomer Jharrel Jerome win for When They See Us. There was so much heavy material to manage in that role and he made it look easy.
BG: Mahershalaaaaaaaa.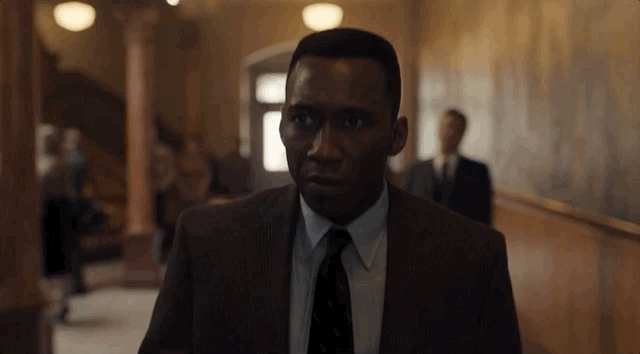 Outstanding Lead Actress in a Limited Series or Movie
Amy Adams, Sharp Objects
Patricia Arquette, Escape at Dannemora
Aunjanue Ellis, When They See Us
Joey King, The Act
Niecy Nash, When They See Us
Michelle Williams, Fosse/Verdon
BG: I suspect Amy Adams is the front runner here, if only because television people still love giving trophies to movie stars. I would be fine if it went to Niecy Nash, too. Niecy Nash rules. Do you guys watch Claws? There's a fun show. Had nothing to do with this category but I didn't really have another place to say it, so in it goes.
JT: Michelle Williams might've had the most meme-able performance in Fosse/Verdon but this feels like Patricia Arquette's year. She's played two truly terrible human beings on two separate shows, but Escape at Dannemora is probably the better of those performances.
Outstanding Lead Actor in a Comedy Series
Anthony Anderson, Black-ish
Don Cheadle, Black Monday
Ted Danson, The Good Place
Michael Douglas, The Kominksy Method
Bill Hader, Barry
Eugene Levy, Schitt's Creek
JT: It's Bill Hader all the way for me. Season two of Barry was perfection, and the fact that he was able to juggle creating it while serving as its star is reason enough for praise. Making good TV is hard. Making good TV and then acting good on good TV is almost impossible.
BG: It's gotta be Hader. Just has to be. I would love to give it to Danson, and Don Cheadle is a blast in Black Monday, but come on. It's going to be hard for Barry to win in some of the other categories because of Fleabag and Veep. Don't send Hader home empty-handed.
Outstanding Lead Actress in a Comedy Series
Christina Applegate, Dead to Me
Rachel Brosnahan, The Marvelous Mrs. Maisel
Julia-Louis Dreyfus, Veep
Natasha Lyonne, Russian Doll
Catherine O'Hara, Schitt's Creek
Phoebe Waller-Bridge, Fleabag
BG: Sheeeeeesh. I do not envy the actual voters here. This is the toughest category of the night by a mile. You could give it to anyone. It'll probably come down to Julia Louis-Dreyfus and Phoebe Waller-Bridge and I don't know how you choose. JLD wins every year and came back for a huge final season after a health scare. PWB made the best show of the year and is now the biggest thing in comedy. You know what: I'm not gonna choose. I don't have to. I can just say they're both great and move right along. And I will. Bingo bango, problem solved.
JT: This category has kept me up many a night and I'm still not sure who I'm rooting for. Julia Louis-Dreyfus is so ridiculously good in the final season of Veep, it feels almost blasphemous not to acknowledge her with an Emmy this year, but Christina Applegate managed to sell the hell out of a grief-com and Phoebe Waller-Bridge made camera pans cool again. I think I'm going to just burn this whole thing down by casting a vote for Catherine O'Hara, who has been quietly putting in five seasons of wig-tastic comedy over on Schitt's Creek.
Outstanding Supporting Actor in a Drama Series
Alfie Allen, Game of Thrones
Jonathan Banks, Better Call Saul
Nikolaj Coster-Waldau, Game of Thrones
Peter Dinklage, Game of Thrones
Giancarlo Esposito, Better Call Saul
Michael Kelly, House of Cards
Chris Sullivan, This Is Us
JT: The GoT actors are the only performances that felt memorable enough in this category to even consider, and out of those, Peter Dinklage carried the biggest burden. He had to turn a beloved character into a believable villain – or anti-hero depending on how you look at it.
BG: Dinklage. This is much easier.
Outstanding Supporting Actress in a Drama Series
Gwendoline Christie, Game of Thrones
Julia Garner, Ozark
Lena Headey, Game of Thrones
Fiona Shaw, Killing Eve
Sophie Turner, Game of Thrones
Maisie Williams, Game of Thrones
BG: Two possibilities here: It goes to a Thrones person or they split the vote and we get a shocker. In the first scenario, I'm guessing Maisie Williams. In the second, I'm guessing Julia Garner. Voters like Ozark so much more than I do but even I'll admit she's the best part of that show by a lot.
JT: Again, it's the GoT crowd that takes up the conversation here. Lena Headey was so woefully underused, I'm not even sure why she's nominated this year and Gwendoline Christie, while excellent, just didn't make as much of an impact as Sophie Turner or Maisie Williams. Though I personally love that Sansa Stark is being recognized for the badass she's always been, Williams had a lot to do in the show's final season – physically and dramatically – so she comes out on top for me.
Outstanding Supporting Actor in a Comedy Series
Alan Arkin, The Kominsky Method
Anthony Carrigan, Barry
Tony Hale, Veep
Stephen Root, Barry
Tony Shalhoub, The Marvelous Mrs. Maisel
Henry Winkler, Barry
JT: I would love to see Tony Hale bring home one last win for Veep but there's something about Tony Shalhoub in The Marvelous Mrs. Maisel that just refuses to let me support anyone else in this category. It's probably the way he rocks a French beret.
BG: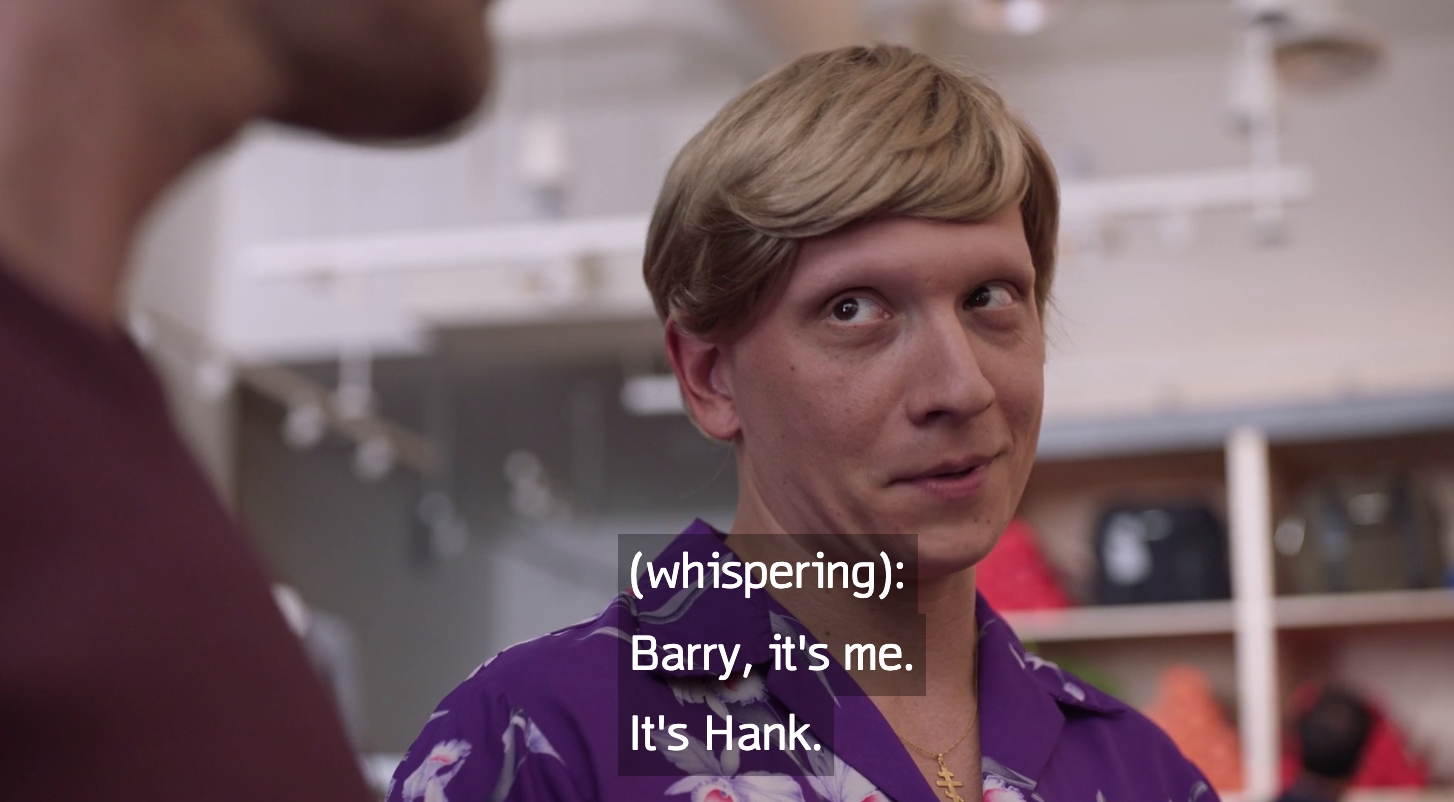 Outstanding Supporting Actress in a Comedy Series
Alex Borstein, The Marvelous Mrs. Maisel
Anna Chlumsky, Veep
Olivia Colman, Fleabag
Sian Clifford, Fleabag
Betty Gilpin, GLOW
Sarah Goldberg, Barry
Marin Hinkle, The Marvelous Mrs. Maisel
Kate McKinnon, Saturday Night Live
BG: Another brutal category. Sarah Goldberg is so good in Barry. Anna Chlumsky has been a stealthy MVP on Veep for almost a decade. Sian Clifford brought a lot to Fleabag in a way that gave PWB room to do her thing. I vote we give it to Olivia Colman, though, mostly because I want to hear her give another speech. Maybe we just let her host next year.
JT: Look, I'm fully aware that Olivia Colman delivers a chaotic energy to season two of Fleabag that feels essential to its success, but I want to see her co-star, Sian Clifford, walk away with this one. Claire is such a dynamic, complicated character and this season really shone the spotlight on her twisted relationship with her sister, husband, creepy stepson, etc. Plus, she managed to make the worst bowl cut in history look kind of chic.