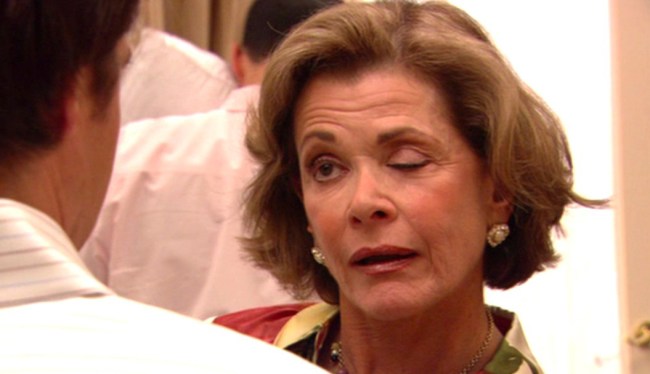 Perhaps jealous of the instant quotability of Unbreakable Kimmy Schmidt, a fifth season of Arrested Development will debut sometime next year. That's according to producer Brian Grazer, who doubled down on comments he previously made to The B.S. Report.
Appearing on The Adam Carolla Show, Grazer said, "Netflix is determined to do more episodes, so we're going to do more episodes." Seventeen more, specifically. Production will begin on January 1, so expect new episodes "four months after that."
Grazer said he spoke with Fox Studios on Monday, and everyone is on board. As a matter of fact, Grazer told Carolla that he broke the news to [creator/Koogler] Mitch Hurwitz from the popular podcast's greenroom. (Via)
David Cross must be in a contest against himself, to see which of his shows will inexplicably last longer: Arrested Development, or The Increasingly Poor Decisions of Todd Margaret.
(Via TheWrap)