Welcome back to The Walking Lulz, your one stop shop for all the best The Walking Dead memes from across the internet. We're down to the last few episodes of season 8 and to say things are getting spicy would be an understatement. Everybody is getting shot up by tainted Savior arrows and turning into walkers, and then those walkers are eating people that turn into more walkers that eat people. It's like season one all over again, complete with clueless survivors that have obviously spent way too much time behind a zombie proof fence.
This week's episode also had strong throwback vibes to the days where all kids on The Walking Dead suck and will get you killed if you take your eye off them for a second. Taking the role of Carl Ron Lizzie Sam is Henry, who ends up opening the prison pen and freeing the Saviors. Not since Carl Poppa had Negan on the wrong side of an AK-47 has a kid caked their pants harder than this. Well done, Henry. Everyone hates you now.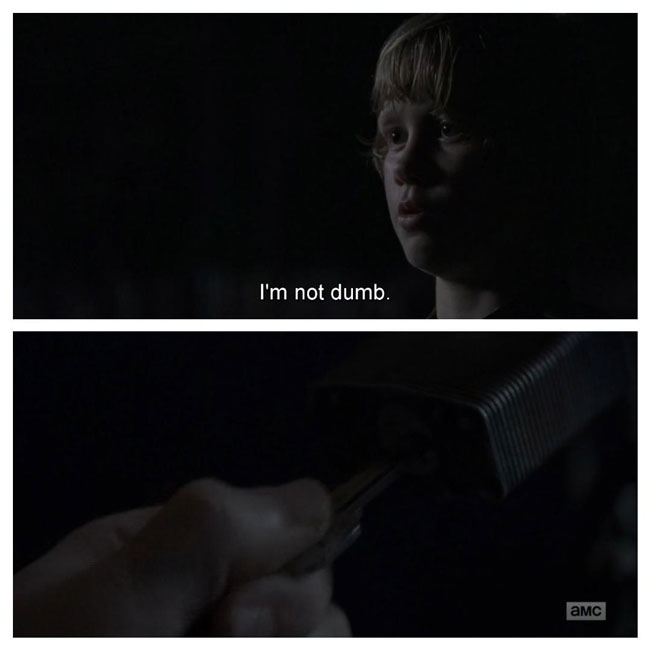 https://www.instagram.com/p/BgzwHxFHN96/?taken-by=twd_the_last_stand100
That's it for this week's installment of The Walking Lulz. As always, we want to thank all the meme makers for continuing to push out quality lulz after every episode … this week's overachiever was definitely Crazy Rick Grimes. Don't forget to check out their social media accounts for more lulz, or you can go through our archive of The Walking Dead memes that spans back a couple seasons now.