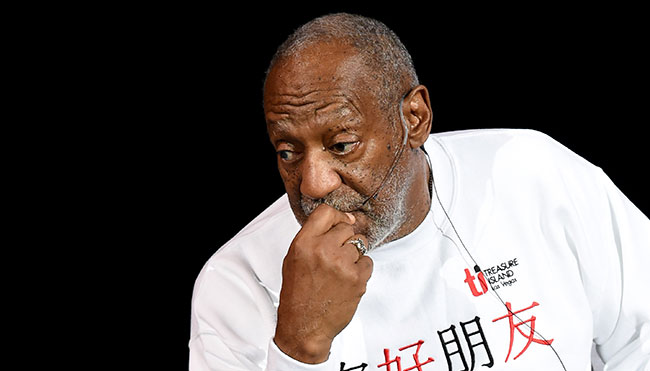 What began as a joke by Hannibal Burress last October has has busted so wide open at this point that no rational person could continue to defend Bill Cosby. Not Phylicia Rashad. Not Whoopi Goldberg. Not even his biggest celebrity defender. The man has admitted he drugged women; hell, he practically bragged about it. He even admitted he received Quaaludes from a gynecologist. There is nothing left to prove.
But New York Magazine managed to fully emphasize the true horror of Bill Cosby and the damage he caused to so many women over the last several decades by bringing together 35 of his more than 40 accusers, collecting their accounts and fully painting the picture of who the man is. The stunning cover says it all:
35 women speak about being assaulted by Bill Cosby, and the culture that wouldn't listen: http://t.co/H5dss5F2F4 pic.twitter.com/RCF0BWBrxA

— New York Magazine (@NYMag) July 27, 2015
The one chair that remains empty represents those who didn't sit for photos, and those who haven't yet come forward.
"The group of women Cosby allegedly assaulted functions almost as a longitudinal study — both for how an individual woman, on her own, deals with such trauma over the decades and for how the culture at large has grappled with rape over the same time period," Noreen Malone says in the essay that accompanies the cover photo. The magazine also includes the account of each of the 35 Cosby accusers, suggesting in no uncertain terms what kind of person Bill Cosby truly is.
(Via New York Magazine)