It's that time of year again when the networks will start making cuts to their schedules to make room for a new crop of shows, most of which will fail next year. Here's how things look at the moment.
Already Canceled
Manhattan Love Story (ABC), Selfie (ABC), The McCarthys (CBS), The Millers (CBS), Hart of Dixie (CW), Mulaney (Fox), Gracepoint (Fox), Red Band Society (Fox), A to Z (NBC), Bad Judge (NBC), Constantine (NBC), Allegiance (NBC)
Will Definitely Be Canceled
Forever (ABC)
Cristela (ABC)
Resurrection (ABC) — I didn't even realize this show was still on.
Galavant (ABC) — Bummer, but not unexpected.
Battle Creek (CBS) — The Vince Gilligan name unfortunately wasn't enough to cut through the Sunday night competition. Bummer, too, because based on the one episode I saw, it was decent (or at least, Dean Winters was great in it).
CSI (CBS) — 15 seasons was plenty long enough. R.I.P.
Stalker (CBS)
Weird Loners (Fox) — Another Happy Endings cast member loses a job. Poor Dave.
Backstrom (Fox) — The Thursday time slot — and the heavy competition — doomed the Rainn Wilson procedural from the beginning.
Marry Me (NBC) — Had a good start, but NBC has basically abandoned comedies. Another Happy Endings cast member bites the dust.
About a Boy (NBC) — It got two seasons. That's more than 95 percent of NBC comedies can say since Robert Greenblatt took over.
State of Affairs (NBC) — No one is sad to see Katherine Heigl's procedural fall.
Will Probably Be Canceled
American Crime (ABC) — Very-well acted, but too bleak for network television. In fact, based on the two episodes I saw, it may be too bleak for cable, too. I don't think that the smattering of critical support can save it.
Revenge (ABC) — It had a good four-season run, but ratings have been falling steadily since the second season.
The Following (Fox) — Not even Kevin Bacon can save it.
On the Bubble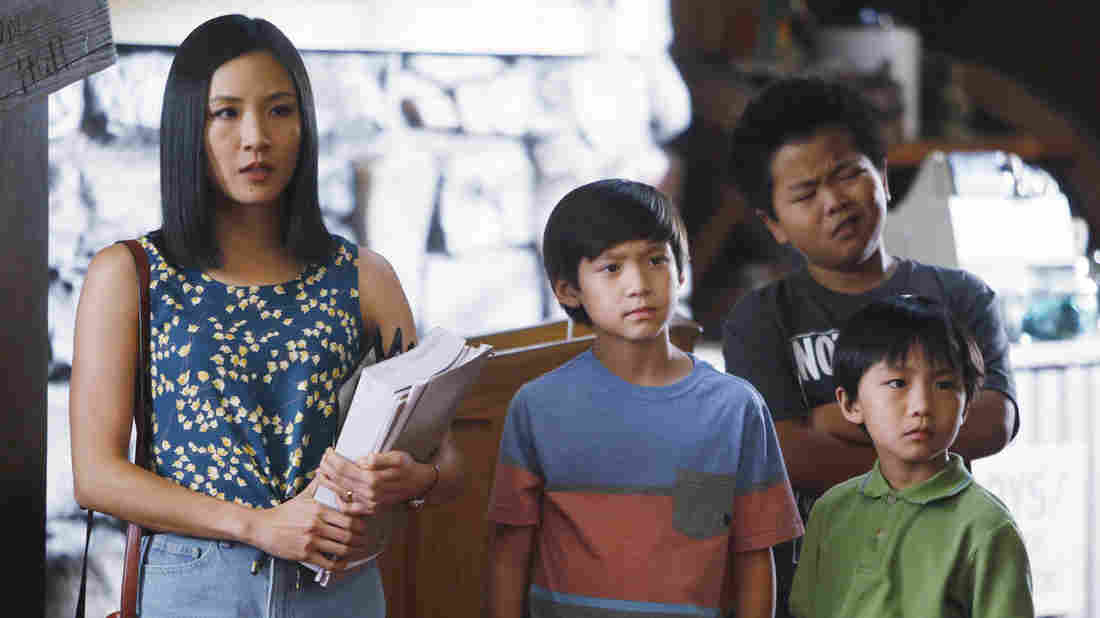 Fresh off the Boat (ABC) — The ratings started out strong, but they have been taking a nosedive in recent weeks. Eddie Huang — upon whose life the sitcom is based — is not helping matters for the sitcom by not watching it (I hope he's not in a Nielsen family).
Agent Carter (ABC) — Entertainment Weekly recently said Carter has around a 60 percent chance of renewal, although plans for a possible Agents of S.H.I.E.L.D. spin-off may or may not affect Carter's chances.
Secrets and Lies (ABC) — I remember promos for this show — starring Ryan Phillippe, Juliette Lewis, and Dan Fogler — but I haven't heard a thing about it since it debuted. Apparently, it stirred some controversy by suggesting that hemophilia is a disease caused by incest. Ratings have been mediocre.
The Good Wife — The CBS legal drama is on the bubble every year, and every year it gets renewed. Given the streaming and syndication rights at stake, expect it to be renewed again.
Hawaii Five-0 (CBS) — It's on the bubble, but CBS will need a very strong pilot season to kill it.
Blue Bloods (CBS) — High overall ratings, dismal 18-49 ratings. How much will CBS respect old people?
CSI: Cyber (CBS) — One of the most beloved hate-watches on TV, but is that enough to save it?
iZombie (CW) — Based on the ratings so far, iZombie will almost certainly be renewed, but with every other show on their slate (besides Hart of Dixie) already renewed, I needed a representative from the network somewhere on this list.
The Mysteries of Laura (NBC) — Strong ratings (and a critical drubbing) out of the gate, but it has waned late.
American Odyssey (NBC) — It's on the bubble after one episode, but don't expect it to stay here. It'll drop out of sight by May.
One Big Happy (NBC) — The Elisha Cuthbert sitcom is on the bubble, meaning that Elisha Cuthbert is the only Happy Endings cast member who will potentially be employed come next season. Let's pray for a cancellation, which could open the doors for a Happy Endings reunion.
The Night Shift — A huge hit last summer, the NBC medical drama didn't fare as well during the regular season.