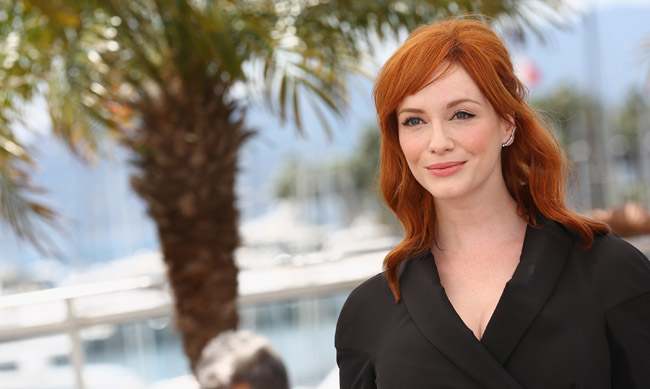 Late last year, Christina Hendricks was cast as the female lead in Cameron Crowe's new Showtime series, Roadies, about the crewmembers working on a big budget rock tour. She was to play Shelli, "the band's production manager and Bill's (Luke Wilson) ingenious work partner." Since then, a few things have happened.
They shot the pilot.
Crowe's latest film, Aloha, bombed at the box office, and was not received well by critics.
Crowe began re-writing Roadies, completely revamping the role of Shelli, according to Deadline.
Christina Hendricks left the show and the role will be recast.
Now, it's important to note that the thing about Aloha might have nothing to do with any of this. And it's also important to note that Deadline's source said that "it was a creative decision to revamp the character and the parting was amicable." But it is kinda weird, right? Completely rewriting the female lead in your big prestige cable series — after shooting the pilot, and after having newsworthy difficulties with the main female character in your last project — in a way that forces you to recast the role that was played by someone coming off an iconic role in another big prestige cable series… I mean, just on its face, with no further info to work with, is kinda weird.
(Via Deadline)