Aside from Stephen Colbert's tear inducing goodbye to Jon Stewart on his final episode of The Daily Show, there was also a major presence by the other correspondents and friends of the show from past and present. We'll get to a full list in a bit, but it's truly an all-star cast of characters that showcases just how much talent has moved through The Daily Show over the years. Even Craig Kilborn of all people decided to stop in and wish Stewart good luck.
On top of all the past Daily Show faces, we also got a nice look at some of the more famous politicians that have been worked through the ringer and still felt decent enough to show up for a goodbye to the departing host. There's plenty of surprises and nice moments, so enjoy the clips and scroll down for a full run down of the entire list of guests. Above is the opening segment.
Then here we have Larry Wilmore showing up from his own show and then finishing up with Olivia Munn (sans Psylocke suit).
Then we go from Rob Riggle to a nice montage.
And the biggest surprises saved for the very end. Enjoy.
(Via Comedy Central)
And here's a run down of all the folks who made an appearance:
First we have our current slate of correspondents with Jessica Williams, Jordan Klepper, Al Madrigal, Aasif Mandvi, Hasan Minhaj, Kristen Schaal and Lewis Black. They are then joined by Steve Carell and Nancy Walls (Carell's wife) and Samantha Bee.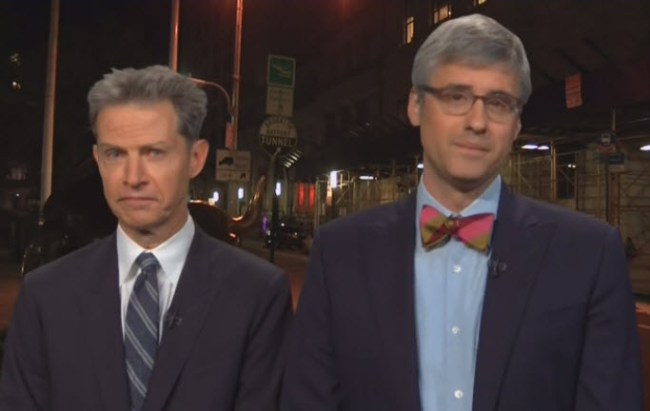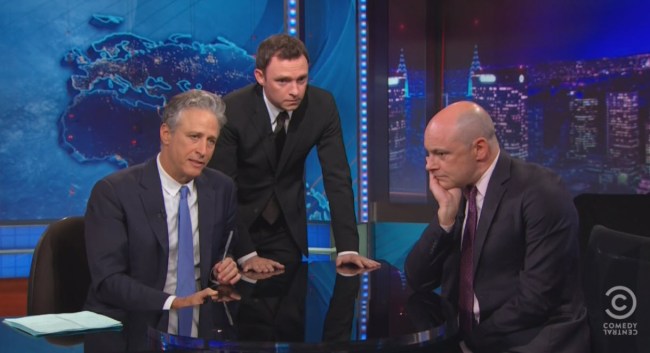 Then came Vance DeGeneres, Mo Rocca, Dave Attell, and The Corddry Brothers to bust things up. Also we got a nice little nod to Matt Walsh and Dan Bakkedahl, now appearing and cursing at each other on Veep: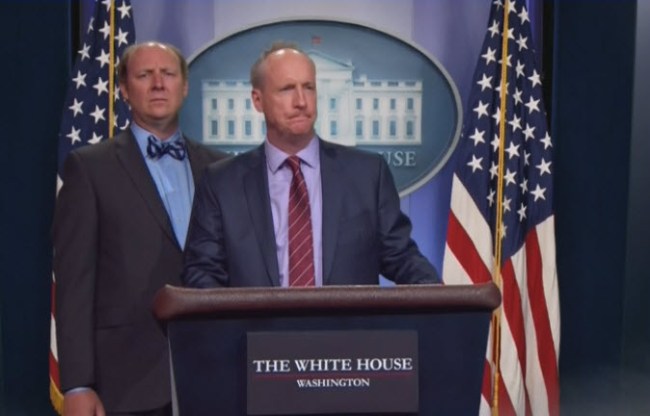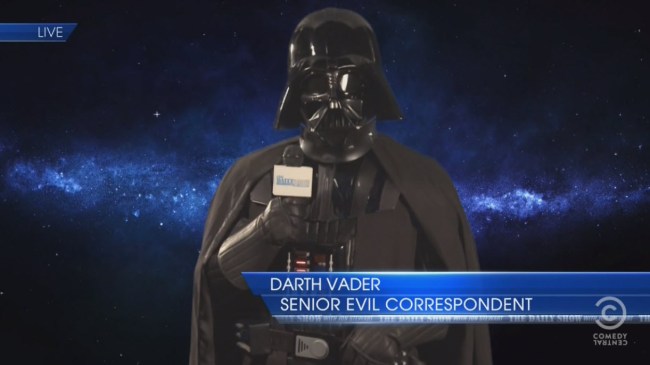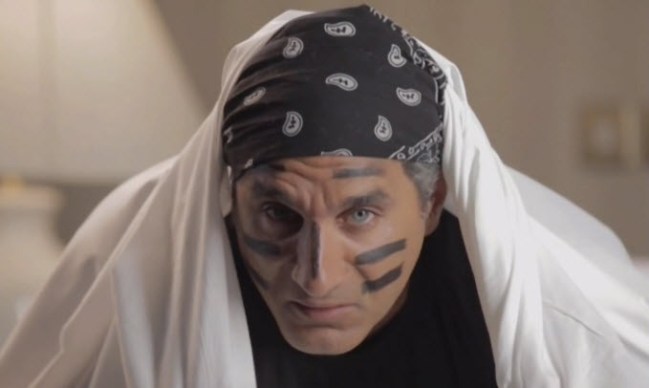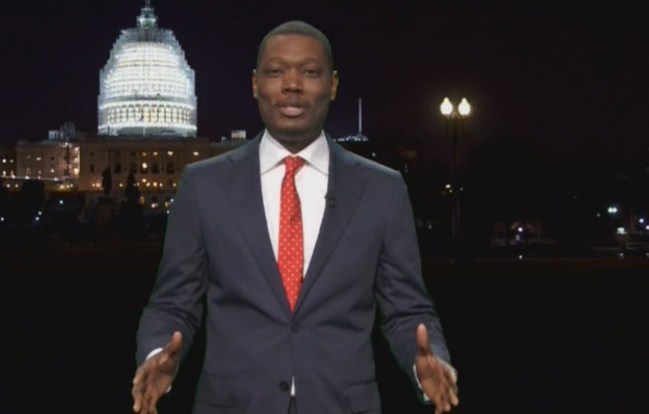 Darth Vader popped up next, followed by Bassem Youssef and the short lived Michael Che. He got a full two weeks under his belt at The Daily Show!
Old and new hosts collided here with Trevor Noah getting a start just a bit too soon and Craig Kilborn showing up for a split second to rub Jon getting "canceled" in his face.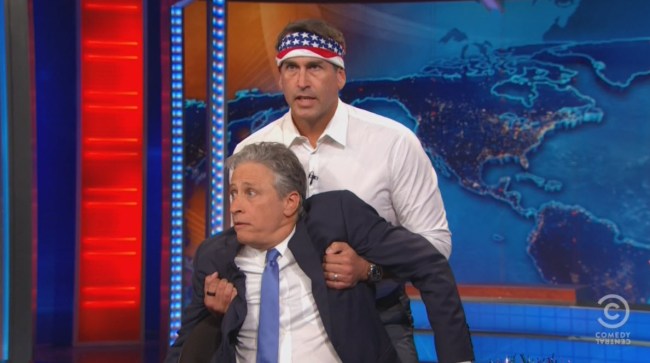 Olivia Munn shows up next to wish Jon a happy 70th birthday before he's pounced and assaulted by Rob Riggle to make him pay for all the people he's wronged over the years, leading to the montage that features…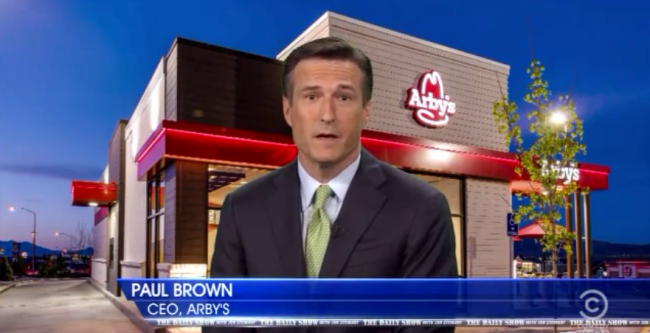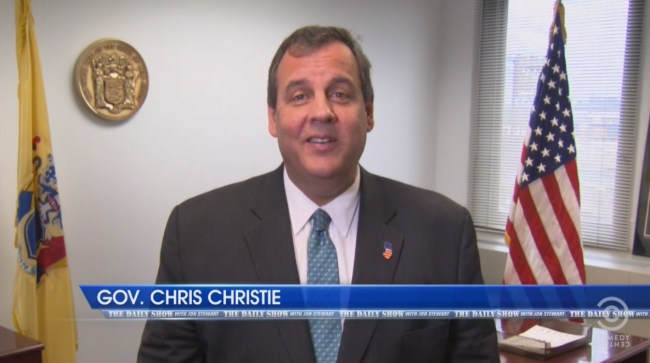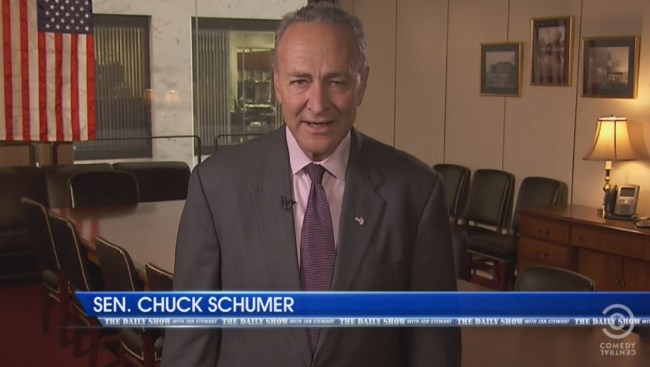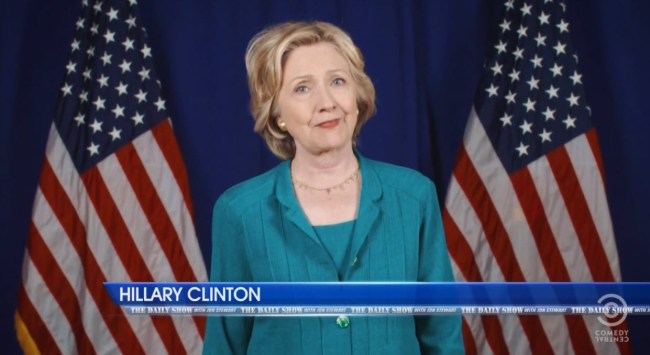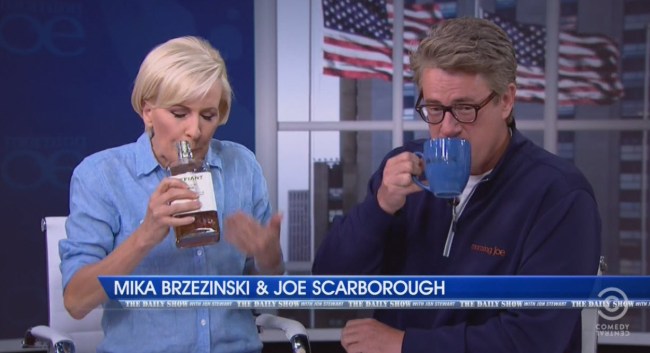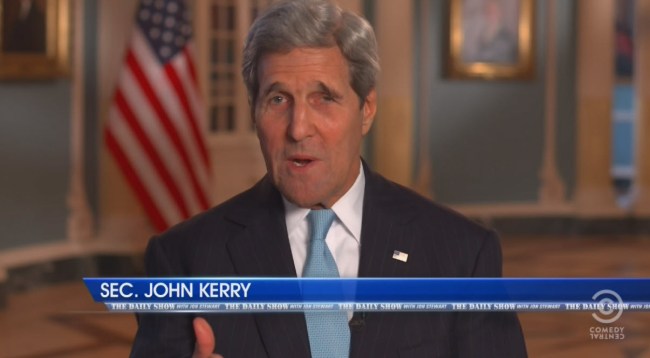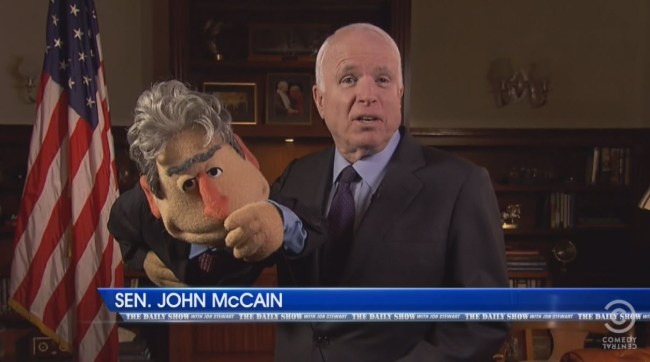 The burning is intense! This was capped by the special cameos at the very last segment:
Ed Helms and the CONTROVERSIAL Wyatt Cenac, debating if she come inside for the reunion or not.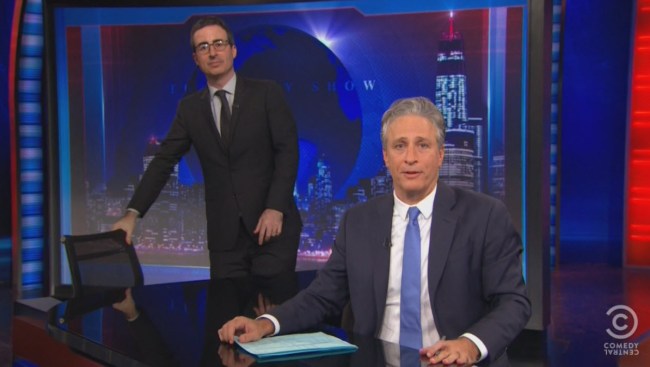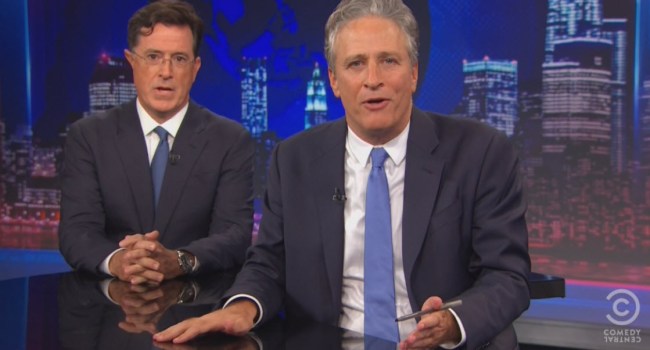 And then the two big guys, John Oliver and Stephen Colbert. OBLITERATING THE TV TOGETHER! It was a good time.