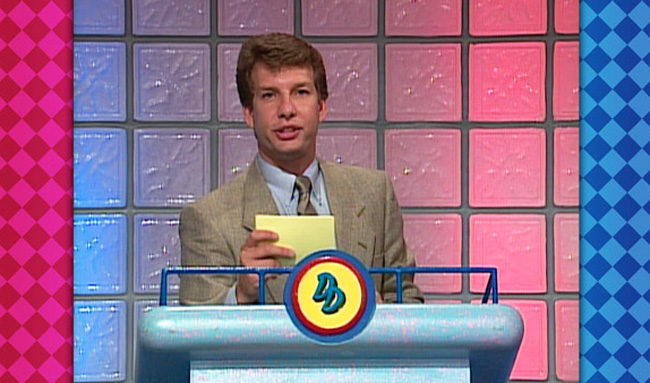 Grab your helmet and prepare to get slimed because Nickelodeon announced Wednesday that it has picked up 40 episodes of the popular kids game show Double Dare for a revival that will air this summer. The original series ran from 1986 to 1993, with subsequent versions, Family Double Dare and Double Dare 2000. In 2016, the network along with original host Marc Summers staged a one night only Double Dare experience at San Diego Comic-Con.
Although a host has not yet been named and it's unclear whether or not Summers will be involved in any capacity, it seems like the revival will be getting a fresh overhaul while keeping in many of the beloved components associated with the series.
"Double Dare" features two teams competing to win prizes in a contest that mixes trivia and messy physical challenges. The new series will bring back the best known elements of the original's obstacle course, including the human hamster wheel; the classic gigantic mouth; the wringer; and the "Double Dare" nose. Also returning will be several unnamed guests from the show's earlier years.
"Thirty years later, people still stop me on the street every day and tell me playing Double Dare is the one thing they wish they could have done growing up," Sanders said at the time of the previous revival. Now, a whole new generation of kids can long for the experience of rooting around through boogers in a giant nose.
(Via Variety)