Well, it's fall. The temperatures are dropping, the leaves are getting ready to make a break for it, and the sun is going to start clocking out earlier and earlier. It is quickly approaching Time To Be Inside. Luckily, these many hours of inside time can be filled with many hours of exciting new and returning television shows. They won't give you any vitamin D but they will give you plenty of vitamin E. The E stands for "enjoyment." Please disregard the fact that there already is a vitamin E that means something else.
To help you get a handle on some of these upcoming shows, the Uproxx staff got together for a little Fall TV draft. Each of the six participants picked one new show they're looking forward to and one returning show. Reader, it was chaos. It seemed so simple, too. But we did it. For you.
NEW SHOWS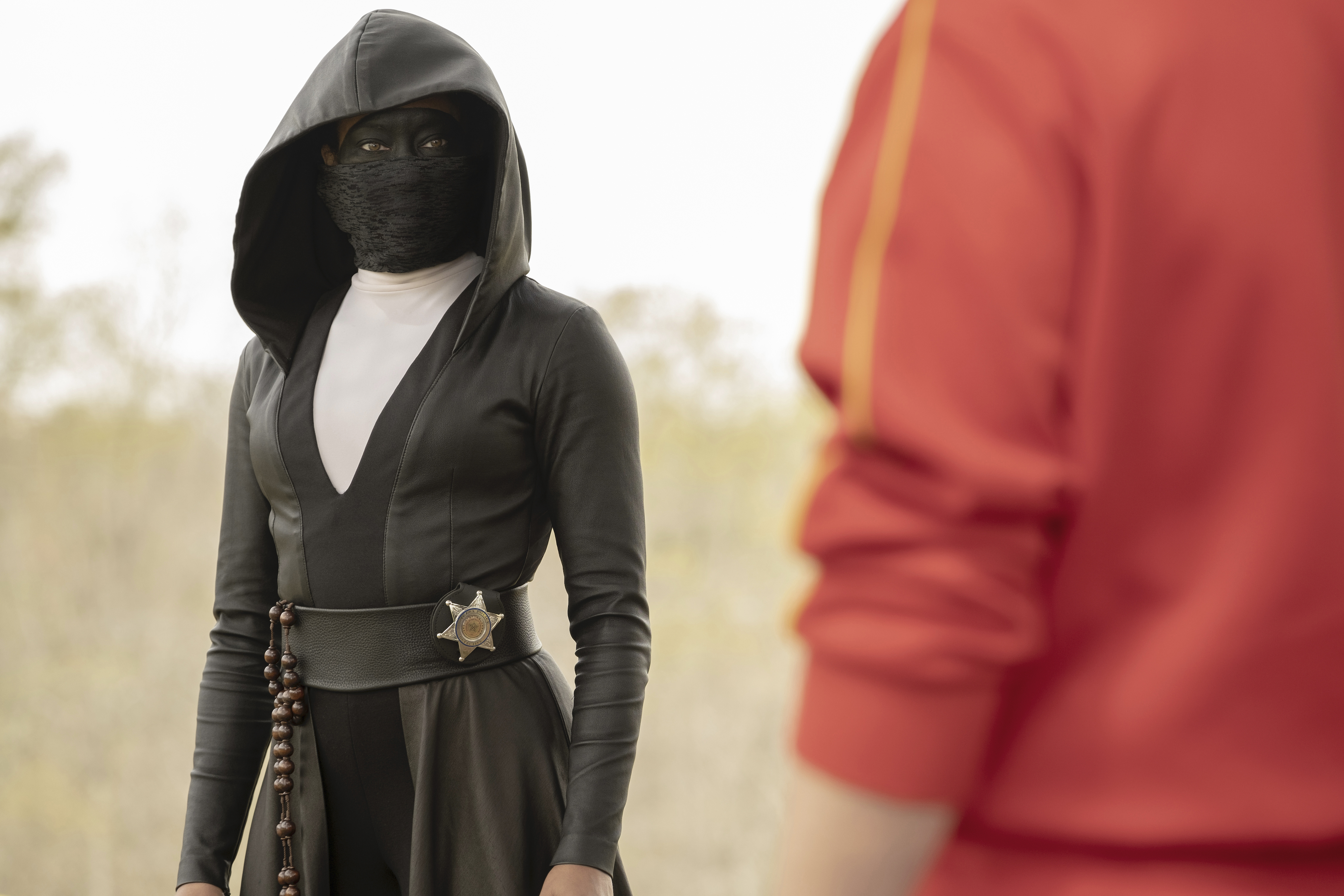 Watchmen (October 20, HBO)
What makes me most giddy about HBO's upcoming enigma is that no one truly knows what the hell to expect. Yes, the series will be based upon Alan Moore's graphic novel, and a few of the characters (looking Ozymandius-like and Rorshach-esque) appear as if they stumbled out of the movie into an alternate universe. Yet the surrounding details and setting are completely different here. Tulsa, Oklahoma, really? That's right, and we've got Regina King apparently playing some detective-vigilante hybrid and Don Johnson (Sonny Crockett, at your service) playing a police chief. There will be heavy, grim themes, including race relations since creator Damon Lindelof spoke about digging into the 1921 torching of Black Wall Street in Tulsa, but all of this will be updated for 2019, and we're seeing HBO dive into the superhero realm. See ya, Zack Snyder. — Kimberly Ricci
The Mandalorian (November 12, Disney+)
There have been numerous Star Wars shows — many of them very good (The Clone Wars, Rebels), others not so much (Droids and Ewoks) — but never a live-action Star Wars show, partially for financial reasons. Imagine the cost of the Tauntauns alone! Unfortunately, The Mandalorian doesn't have any Tauntauns, but the Disney+ series, which launches the same day as the streaming service, does have a $120 million budget. And a stacked cast, including Pedro Pascal (as the titular bounty hunter), Gina Carano, Nick Nolte, Giancarlo Esposito, Carl Weathers, Taika Waititi, and freaking Werner Herzog, who had never seen a Star Wars movie before signing up. Maybe he still hasn't. I bet he'd enjoy Attack of the Clones. Anyway, the entire production is being overseen by Jon Favreau, who helped give birth to the Marvel Cinematic Universe. Let's hope The Mandalorian is more Iron Man than uncanny valley lions. — Josh Kurp
The World According to Jeff Goldblum (November 12, Disney+)
In a world where getting celebrities to do stuff on camera exists as a kind of currency, the megaforce that is Disney has bested all others by drafting the legend Jeff Goldblum into their service at the start of the Disney+ experiment. His job? Essentially, to live and love life on camera, balling in one blink and asking people if they would eat his face in the next. Fantastic and all done with the kind of exuberance (for things both marvelous and mundane) that we usually only see from a viral video of a baby seeing color for the first time. While on others it all might seem so big and breathless as to be inauthentic or like some kind of bit, Goldblum seems to sell it to the extent that you wonder if you're the problem for not getting this excited about things or allowing yourself to be led by curiosity. Thanks? Thanks! — Jason Tabrys
His Dark Materials (November 4, HBO)
HBO is betting a fair amount of chips that this adaptation of Philip Pullman's fantasy series will tide Game of Thrones fans over until those mysterious prequels arrive and honestly, it's not the worst basket to throw all your subscribing eggs in. The story itself is inventive and just a bit whimsical, with strange worlds, talking animals, and more magical elements like witches and elemental particles called "Dust." But it's the impressive cast, which includes James McAvoy, Dafne Keen, Ruth Wilson, and Lin-Manuel Miranda playing a Texan aeronaut named Lee Scoresby, that has us particularly excited for this show. Read the books, don't read the books; watch the film starring Daniel Craig and Nicole Kidman, don't watch it. We really don't care what you do to prepare but know this: there's no way in hell you're going to appreciate the addition of Hot Priest Andrew Scott if you don't finish Fleabag first. — Jessica Toomer
The Witcher (TBA, Netflix)
In the ever-present race to fill the Game of Thrones-sized hole on television with another sprawling fantasy epic, Netflix is betting big on its Henry Cavill-led The Witcher. An adaptation of author Andrzej Sapkowski's novels, which also served as inspiration for the video games of the same name, The Witcher follows Cavill's Geralt of Rivia. The white-locked mercenary monster hunter doesn't really fit in with the human world he's typically hired to defend, and judging by the bits and pieces Netflix has teased thus far, this aspect of Geralt's story will play a major role in the series. Yet, much like Thrones, Witcher isn't entirely about a single person. Other major players include Ciri (Freya Allan), a princess with a dangerous secret, the powerful sorceress Yennifer (Anya Chalotra), and many others. — Andrew Husband
The Morning Show (November 1, Apple TV+)
It's mostly the curiosity, I think. There's so much going on here and all of it is a little nuts to put on paper. Jennifer Aniston is back on a big deal television show after starring in Friends, a big deal television show that recently got a second life on Netflix. Steve Carell is back on a big deal television show after starring in The Office, a big deal television show that recently got a second life on Netflix. They're both on this big deal television show with Reese Witherspoon, who is fresh off a big deal television show that featured Meryl Streep. And this new show, starring people who have been very famous as television stars spanning three decades now, will premiere on a website that does not exist yet and is being made by the company that made your telephone. Again, it's all very curious. Imagine explaining any of it to a person from like 2006.
RETURNING SHOWS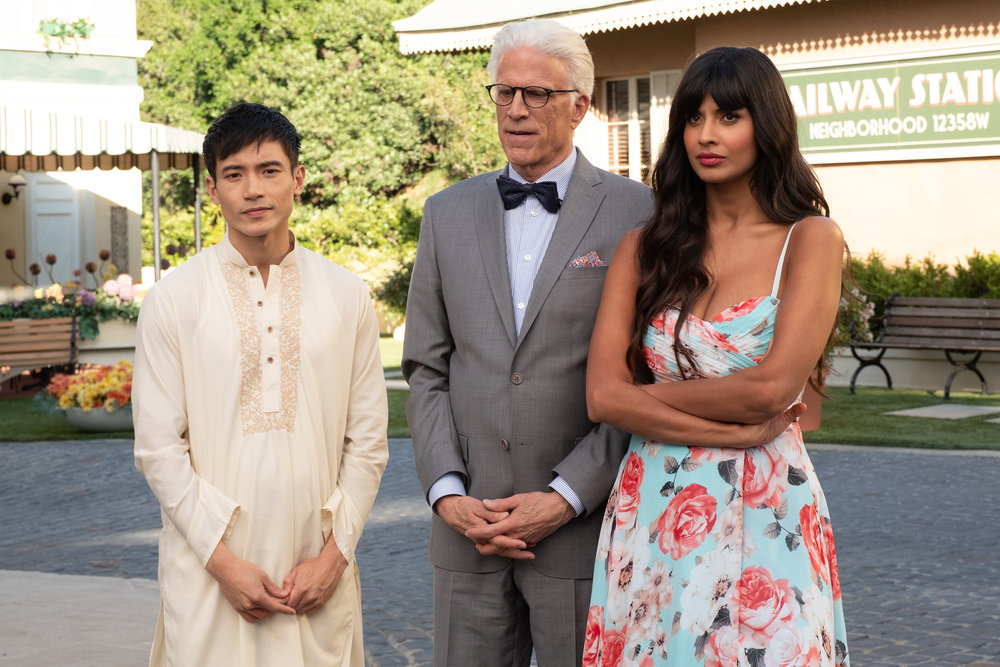 The Good Place (September 26, NBC)
The Good Place will wrap up its run for good at the end of this season and two facts about that are undeniably true. FACT #1: It makes sense to end it. The show is such a high-concept, plate-spinning endeavor — as silly as the silliest shows, as meaningful as the most meaningful shows, with heart and goofs and staggering performances littering the road as it races by — that it's a miracle it's kept the quality this high already. So many things could have gone wrong, everywhere. It's a network sitcom about philosophy and what it means to be a good person. It has demons and twists and a, uh, a Janet. It shouldn't have worked, to be honest, and we should all spend the next few months celebrating that it did instead of being sad about it ending. The show has been a gift, a comet streaming through the bleak sky. We should cherish it. This brings us to…
FACT #2: But I do not waaaaaant it to end.
Both fair points. — Grubb
The Crown (November 17, Netflix)
The original plan for creator Peter Morgan's The Crown was always to make six seasons, two seasons at a time, and with new casts for each batch. Why? Because the historical drama about the long (and still ongoing) reign of Queen Elizabeth II requires decades' worth of storytelling. So, in seasons one and two, Claire Foy, Matt Smith, Vanessa Kirby, and many others brought Elizabeth, Prince Philip, Princess Margaret, and the rest to life. In the upcoming third season, however, The Crown jumps ahead to the 1960s to find Olivia Colman, Tobias Menzies, and Helena Bonham Carter playing Elizabeth, Philip, and Margaret. Other recurring characters have also been updated for the times, while new ones — like a young Prince Charles (Josh O'Connor) and Princess Anne (Erin Doherty) — will be joining the fray. — Husband
Peaky Blinders (October 4, Netflix)
How long can Peaky Blinders keep going? As long as Tommy Shelby damn well pleases. Look, after a handful of seasons filled with deadly cliffhangers and tense standoffs and almost executions, it's a bit wild that the Shelby family is still kicking and, by the looks of season five, flourishing. Tommy's deep into politics, wielding his considerable influence and wealth while fighting off a new crop of greedy rats crawling from the sewers of Birmingham looking for a piece of the pie. Family squabbles, signature haircuts, nearly unintelligible accents. Really, what's not to love? — Toomer
Big Mouth (October 4, Netflix)
In an age where the best comedies don't take, as their chief objective, the idea that they need to be laugh-out-loud funny, Big Mouth qualifies as a throwback. Yes, yes, there's an impeccably orchestrated sweetness buried under all that post-pubescent horniness that gives the show its foundation. But over and above all other things, Big Mouth is engineered to break your side, creating characters and moments big and small that are eminently ridiculous, hilarious, quotable, and destined to grease the skids for the show's ascent to the kind of pop culture pedestal reserved for things like prime-era Simpsons and South Park. We simply can't wait to see what Nick Kroll and company have in the chamber for this season. — Tabrys
The End of the F***ing World (TBA November, Netflix)
Does The End of the F***ing World need a second season? No. But will I watch it? F*ck yeah. The Britsh series is a "dysfunctional romance, a tender coming-of-age tale, a twisted comedy, and a fugitive thriller all rolled into one," about a budding teenage serial killer (Alex Lawther) and the girl (Jessica Barden, in a fantastic performance) he intended to murder before falling for her. That old chestnut. Season one ended on a darkly perfect note, which I won't spoil here (even though it makes talking about the new season extremely difficult), but it's hard to predict where the story goes next. And yet, I can't wait to catch up with James and Alyssa again, and see what kind of crazy adventures those lovestruck kids get up to this time. — Kurp
Castle Rock (October 23, Hulu)
This series chose wisely with the anthology approach, which I personally do enjoy because this encourages actors to climb onboard season-sized chunks of quality projects without a years-long commitment. There really couldn't be a better casting approach within the King-heavy pop-cultural phase were we now find ourselves, even if Jane Levy will sorely be missed. For its sophomore run, Hulu cast Tim Robbins, Elsie Fisher, Barkhad Abdi, and Lizzy Caplan. Those are award-level names, to say the last, but not only that, Caplan will put her own spin on Kathy Bates' Misery character, Annie Wilkes. In other words, this dive into the themes of the King canon are only going to grow more psychologically horrific, and as an enthusiast of the King multiverse, I know that this will be at the top of my queue. — Ricci