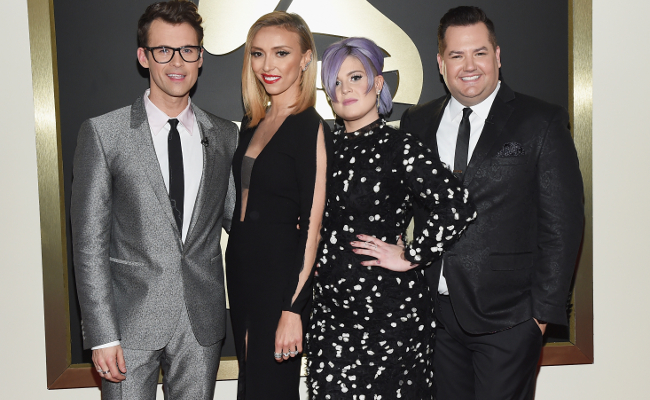 In today's ongoing celebrity feuds news, Kelly Osbourne has some choice words for former E! Fashion Police co-host Giuliana Rancic.
During a random awards show, Osbourne told TheWrap on the red carpet that she straight up doesn't like Rancic, and wouldn't host another show with her: "I will never admit to liking Giuliana [Rancic] because I don't. I don't think she's a good person and I think she's a liar."
Osbourne left Fashion Police shortly after Rancic joked on air that actress Zendaya Coleman must "smell like patchouli and weed" for wearing dreadlocks on the Oscars red carpet. Shortly after Rancic's comments garnered controversy, both Osbourne and host Kathy Griffin left. The show is now being rebooted by Melissa Rivers, daughter of original Fashion Police host Joan Rivers.
It's funny that Osbourne feels this strongly about Rancic, long after everyone else has moved on, and especially since Osbourne recently "joked" on The View about who would clean America's toilets if Donald Trump deported Latino illegal immigrants, to dead air and heavy criticism on social media. It's interesting that she would judge someone else so harshly for that. Maybe Osbourne is throwing E! under the bus to get a new hosting job. That's an interesting strategy, but best of luck to her all the same.