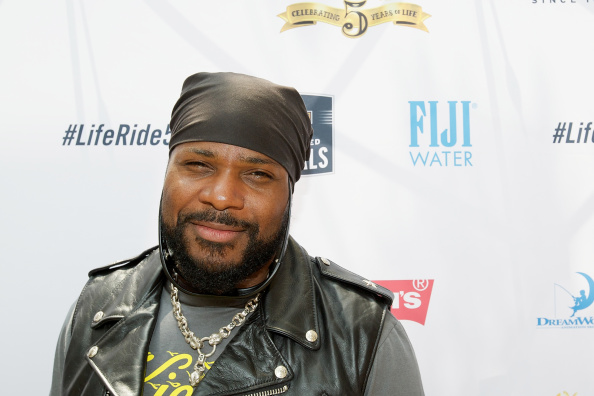 Malcolm Jamal Warner, who played Theo Huxtable on The Cosby Show, is the latest former Cosby kid to speak to the sexual abuse allegations that have been leveled against Bill Cosby by 34 or 35 women (but who is keeping count?). Warner, like Keisha Knight Pulliam and Raven-Symoné, is taking the diplomatic "that's not the guy I knew" stance.
Here's what he said in an interview with Billboard:
"He's one of my mentors, and he's been very influential and played a big role in my life as a friend and mentor. Just as it's painful to hear any woman talk about sexual assault, whether true or not, it's just as painful to watch my friend and mentor go through this. I can't really speak on any of the allegations because obviously, I was not there. The Bill Cosby I know has been great to me and great for a lot of people. What he's done for comedy and television has been legendary and history-making. What he's done for the black community and education has been invaluable. That's the Bill Cosby I know. I can't speak on the other stuff."
Malcolm does a nice job of navigating that minefield by not dismissing either the allegations of the women who have accused Cosby of sexual assault, nor diminishing Cosby's contributions to pop culture and the black community.
We have yet to hear from Tempestt Bledsoe (Vanessa Huxtable) and Sabrina Le Beauf (Sondra Huxtable). In fact, I'm not sure anyone has heard anything from Le Beauf — who now lives in North Carolina — in years.
Source: Billboard