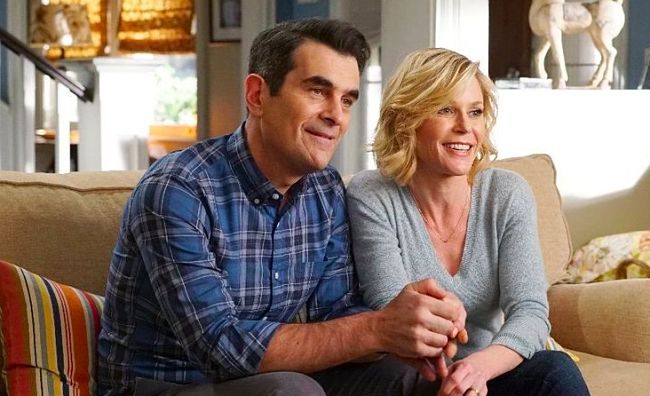 Modern Family is one of the most successful sitcoms in recent memory. The long-running comedy is a hit in an era when those are relatively scarce, especially for a network show, and it won Outstanding Comedy Series at the Emmys for a record-tying five straight years. But all successful things must come to an end (especially when the successful thing is largely coasting on the chemistry of the charming cast), and Modern Family's series finale is in sight.
The show is currently in its ninth season (tonight is the 200th episode); the cast, including Sofia Vergara, Julie Bowen, Ty Burrell, Eric Stonestreet, Jessie Tyler Ferguson, and Ed O'Neill, is signed through season 10, and it would be expensive to keep them around for another year. And maybe not worth it, considering ratings have fallen from a peak of 14 million to six million. That, and co-creator Steven Levitan's fear of the Dunphys and Pritchett overstaying their welcome, is why Modern Family is expected to end after next season.
"Our plan is to end it at 10," he said. "If we can leave with most of our audience wanting more, I think that's the right way to do it. Never say never, but I just can't imagine that we'd go past that." That's as many seasons as Murphy Brown and Friends, and one fewer than Frasier (which Modern Family's other creator, Christopher Lloyd, worked on). With only 30-something episodes left, Manny better start finalizing his Oedipus-like plan for how to murder Jay and marry Gloria, which is how I've always assumed Modern Family is going to end.
(Via The Hollywood Reporter)
If you're a Game of Thrones fan, you'll want to listen to this week's TV Avalanche podcast. Subscribe on iTunes or Google.