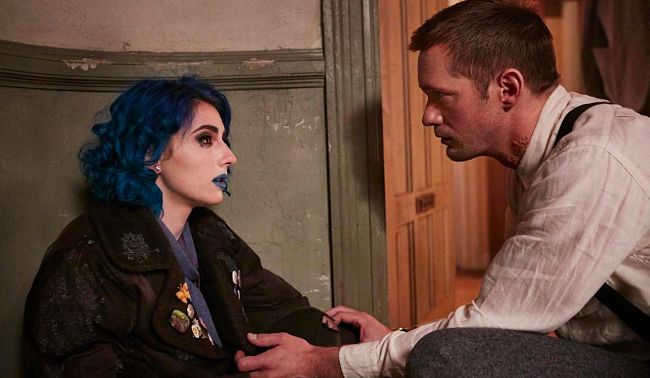 Netflix has already released nearly a dozen original movies this year (including The Cloverfield Paradox, The Polka King, A Futile and Stupid Gesture, and Mute). That's on top of its television programming, like new series Everything Sucks, The End of the F***ing World, and Altered Carbon, and returning favorites, like One Day at a Time, Lovesick, and Grace and Frankie. There's never a dull week or even a day in Netflix-land, and the streaming service isn't stopping until it has taken over the world. Or at least made every critic pull their hair out trying to keep up with the busy release schedule.
While speaking at the Morgan Stanley Technology, Media, & Telecom Conference, CFO David Wells laid out Netflix's ambitious (and very expensive) plan for 2018: 700 original shows and movies. That's nearly two a day!
Netflix, set to spend upwards of $8 billion on content in 2018, will have in the neighborhood of 700 original TV shows and movies on the service this year, according to CFO David Wells… The "700-range" figure he cited includes 80 original productions from outside the U.S., such as psychological thriller Dark from Germany. (Via)
The company strategy: "Let's continue to add content." Netflix won't rest until every man, woman, and child has an account (not a shared one, either), because as Wells noted, "There's more non-members than members of Netflix – that's our opportunity." (Netflix has 117.6 million subscribers worldwide.)
Wells also noted that although original content is preferred, "People don't care where the stories come from. We're about having the best content. We don't necessarily have to do it ourselves." That's one way to get to 700 shows and movies. The other? Set everything in the Cloverfield universe.
(Via Variety)