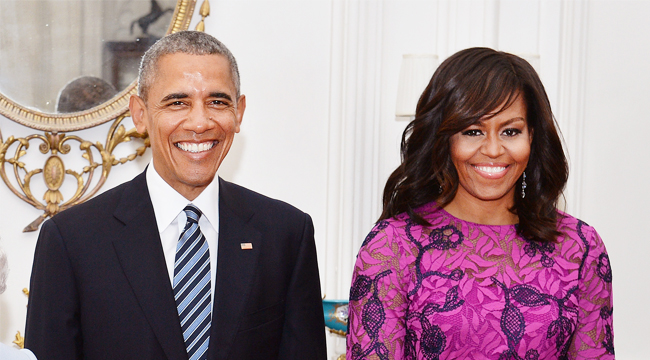 Barack Obama may have left the White House on January 20th, 2017, but he didn't go far, although now that he's not president, he's got errands to run just like the rest of us. That said, he has picked his public appearances and what he does carefully, including a fascinating interview with David Letterman on Netflix's My Next Guest Needs No Introduction. Now it appears that Netflix wants even more of Obama and Michelle.
The streaming service has announced a "storytelling partnership" with the Obamas and their production company, Higher Ground, with the potential for what Netflix calls a "mix" of scripted series, documentaries, unscripted series, and features. No specific projects were announced, but this quote from the press release hints at a specific direction:
"One of the simple joys of our time in public service was getting to meet so many fascinating people from all walks of life, and to help them share their experiences with a wider audience. That's why Michelle and I are so excited to partner with Netflix – we hope to cultivate and curate the talented, inspiring, creative voices who are able to promote greater empathy and understanding between peoples, and help them share their stories with the entire world."
It's an interesting approach for both parties. The Obamas haven't shown a particular interest in film production, possibly because Hollywood insists on trying to kill Barack with giant psychic gorillas, so it's a bit of a question mark. Conversely, Netflix is likely aware hiring a guy who literally gets screamed at over his mustard choices is probably going to lead to a busy day for their PR department, so that they're willing to put up with that where most companies avoid even the appearance of controversy is intriguing. We'll just have to see what happens as the production deal yields fruit.
(via Netflix)