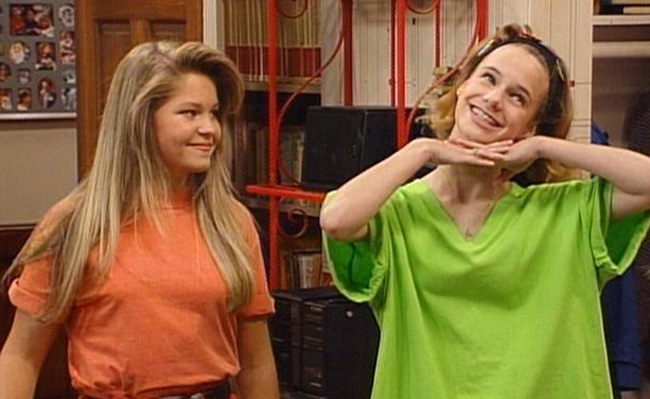 When you're lost out there, and you're all alone, apparently you should just call up Netflix because they have an unlimited supply of money and resources and will be happy to give them to you, as they just proved again by — reportedly — working to bring back Full House for a "reunion series."
TV Line has the exclusive:
According to sources, Netflix is thisclose to ordering Fuller House, a 13-episode multi-cam continuation of Full House to star Candace Cameron Bure as D.J. and Andrea Barber as her BFF Kimmy.

Fellow Full House vets John Stamos, Bob Saget and Dave Coulier are being eyed to make guest appearances, with Stamos having a producer role, as well.
For the love of God, please let this be a Thelma & Louise situation, with the two of them going on a blood-soaked road trip or something. But why would it be called Fuller House if it's a road trip movie? Uh, because they're driving an RV, obviously. That's why it's "fuller" even though there are fewer people living in it than the original house. Close quarters and such. You act like I haven't thought this through very carefully in the last five minutes.