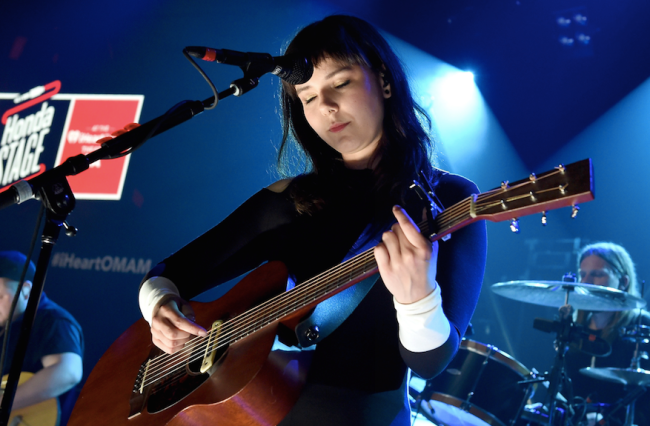 You can count on Game of Thrones for three things — blood, butts, and bands.
For the past three seasons, at least one band or musician has guest starred on the HBO series, including Snow Patrol's Gary Lightbody and Coldplay's Will Champion (season three), Icelandic post-rockers Sigur Rós (season four), and metal heroes Mastodon in the part they were born to play… dirty wildlings brought back from the dead (season five). It's an annual tradition that's replaced George R.R. Martin writing an episode per season, and Game of Thrones has already selected the lucky act for next year… indie-folk band Of Monsters and Men.
According to Watchers on the Wall:
Photos snapped of filming in Girona, Spain this week captured a few members of the Icelandic indie act Of Monsters and Men filming inside the Sant Pere de Galligants monastery. Earlier this year, talking to Interview magazine, [singer and guitarist Nanna Bryndís Hilmarsdóttir] discussed the band's love of fantasy and particularly GoT, announcing, "Yeah, oh my god, we love it. We're all obsessed with Game of Thrones." (Via)
You might recognize them as the shout-along band that isn't Mumford and Sons, The Lumineers, or Edward Sharpe and the Magnetic Zeros. Someone needs to immediately replace every "HEY" in "Little Talks" with "HODOR." Get on it, Internet.
(Via Watchers on the Wall)