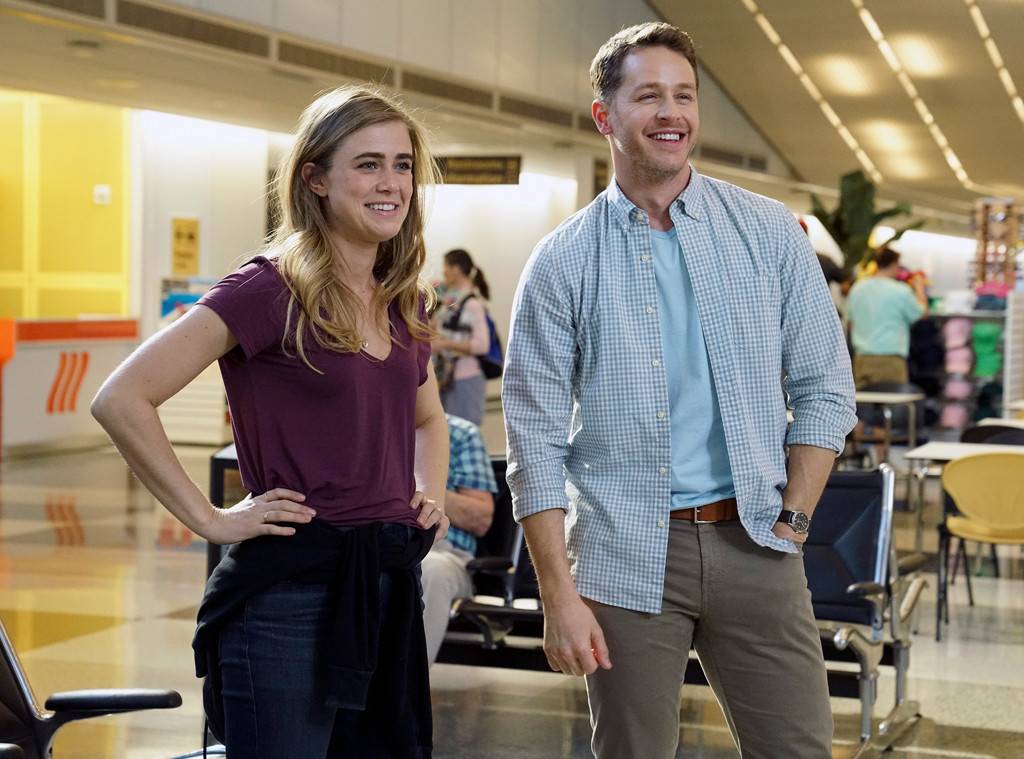 The broadcast networks began rolling out their season premieres this last week, and while there are still plenty more to come in the following weeks, we at least have an idea now of how the first several network shows are faring. So far, so good. None of the new fall series that debuted this week look like candidates for immediate cancellation, and there were several that fared particularly well, although many of these series have been heavily marketed and it remains to be seen whether viewers will return based on their samplings.
Note, however, that these are overnight ratings, and that they do not reflect their total viewership, as they do not include delayed viewing or On Demand. However, they still offer a decent snapshot of how things are going for the fall's new series, so far.
Having seen most of the new series, I have found them all to be lacking, and only a couple do I plan to give a shot in their second weeks. NBC's Manifest, which debuted on Monday, is one of the new series that wasn't exactly what the marketing advertised (it's more of a police procedural with psychics than a Lost-like mystery), but I'm willing to give it another shot to see where it's going (if anywhere). It also kicked off the fall season with a huge splash, racking up a whopping 2.2 in the demo and 10 million viewers, better numbers than The Voice and behind only Big Bang Theory in both the demo and overall viewers for the night. It also trounced last year's big new hit, ABC's The Good Doctor, which fetched a more modest 1.3 in the demo and 7.3 million overall viewers).
The new Magnum P.I. over on CBS also premiered with solid numbers, though not as big as Manifest. It's 1.2 in the demo was OK, although it put up a solid 8 million viewers. Most networks would see this as a win, but CBS typically expects more from its procedurals, particularly one like this with a lot of brand recognition.
On Tuesday, FBI put up numbers typical of a CBS procedural: It did OK in the demo (1.3 compared to the 2.9 of This Is Us, which won the night) but it had a large overall viewership (10.08 million compared to 10.4 million of This Is Us). I'd consider it a win for CBS, but not an overwhelming one.

New Amsterdam also got off to a strong start for NBC with a solid 1.9 in the demo and 8.4 million overall viewers, easily trouncing its demo competition and coming in about even in overall viewership with NCIS: New Orleans. If it can hold anywhere near those numbers on Tuesdays, NBC will be happy.
I will also note that, though it wasn't a new show, Lethal Weapon's return with Seann William Scott (following Clayne Crawford's exit) debuted with numbers remarkably similar to the season two finale, an .80 in the demo (unchanged from the season finale) and overall viewership of 3.45 million, up a tick from the second season finale. Lethal Weapon, however, also fetched the lowest demo score of the night among the big three scripted programs.
On Wednesday, Taran Killam, Leighton Meester, and Brad Garrett acquitted themselves well enough with their new sitcom on ABC, Single Parents (1.3 demo and 4.91 million viewers) following Modern Family (1.6 and 5.4 million viewers) and keeping much of the lead-in. Interestingly, The Goldbergs at this point is also running near even with Modern Family (1.4, 5.13 million), which is more a reflection of how far Modern Family has dropped in recent years, and less a reflection of the reliable but stable The Goldbergs. Million Little Things also did just OK with a 1.1 in the demo and 5 million viewers (compared to the 1.2 and 7.14 million of Chicago P.D..
Thursday saw Murphy Brown come back quietly with a modest 1.1 demo and 7.42 million viewers overall (slightly below that of its lead-in Mom (1.3, 7.99 million)
On Friday, Last Man Standing, which moved to Fox after its cancellation on ABC, did in fact get a big Trump bump, hitting 1.8 in the demo and 10 million overall viewers, easily the most-watched show of the night and the second most watched comedy of the week (behind only Big Bang Theory). It also helped boost Cool Kids, which debuted afterwards with a 1.5 in the demo and 6.79 million viewers, which is basically Modern Family numbers.
It's hard to say that any show is a huge hit after just one week, but Manifest, New Amsterdam and Last Man Standing look like the week's biggest winners, while Single Parents and Million Little Things are at least likely to finish their season one runs.
Source: TVByTheNumbers