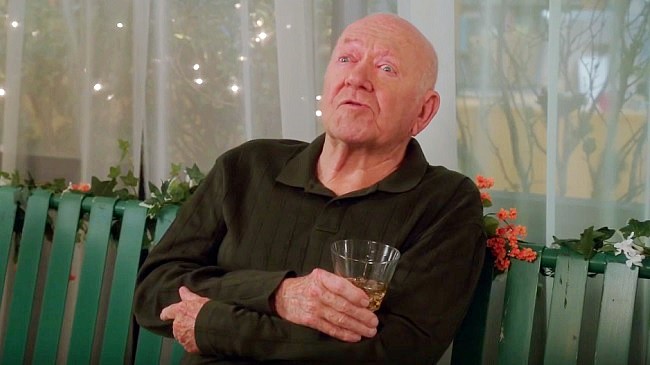 Richard Erdman, the veteran film actor who later endeared himself to a new audience as Leonard Rodriguez on Community, has died at the age of 93. According to The Hollywood Reporter, film historian Alan Rode broke the news on Saturday in a tweet. "Goodbye pal," the post read. "Dick Erdman 1925-2019." Neither THR nor Rode were able to provide any other details about Erdman's death at the time.
Erdman made a name for himself in dramatic films like The Men, in which he co-starred with Marlon Brando, as well as Cry Danger and Stalag 17. He also played the lead role in the classic The Twilight Zone episode "A Kind of a Stopwatch," which first aired in 1963. More recently, however, Erdman made a name for himself as the hilarious and crotchety Greendale Community College student Leonard on Dan Harmon's popular comedy series Community.
The leader of the so-called "Hipsters," which was a group of geriatric Greendale students who've all had their hips replaced, Leonard would frequently harass the members of the study group throughout the show's run. As a result of these frequent encounters, the phrase "Shut up, Leonard!" became one of the show's most popular running gags.

Many of Erdman's Community cast mates took to Twitter to comment on his passing.
Here's a look back at some of Erdman's best moments on the show:
(Via The Hollywood Reporter)