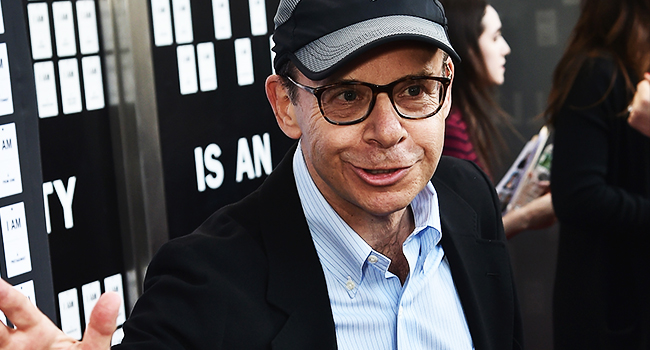 In 1997, Rick Moranis faced a personal tragedy when his wife passed away. So he retired to be a stay-at-home dad, and admitted in an interview nearly twenty years later that he didn't really miss acting. But a few years later, he seems to at least want to do a few bits for the fans. He's coming to The Goldbergs reprising his role as Dark Helmet, and now, it appears he'll be rejoining his SCTV colleagues for a reunion.
Netflix has announced that Moranis has joined the Netflix reunion special, which will be directed by Martin Scorsese and will celebrate the Canadian sketch show. The show pioneered the weird sketch comedy that would dominate the late '70s and early '80s, and Moranis was at the center of it, most notably as Bob McKenzie, who along with his brother Doug (Dave Thomas), were the ultimate hosers, allegedly a smart-assed response to Canadian TV authorities requesting more "authentically Canadian" content. So they dressed up in winter clothes, swilled beer, and griped about the parking at Tim Horton's. That sketch ultimately broke out into its own thing, including a movie and a cartoon, and it'd launch Moranis into a long Hollywood career.
Whether Moranis' unretirement tour is simply doing a few favors to a few friends, or if now that his kids are grown up he's getting back into acting, remains a bit of an open question. It'd be interesting to see what he'd do if he fully came back, but for now, we're just glad to see him again. We'll see the Dark Helmet episode later this year, and the SCTV special sometime in 2019.