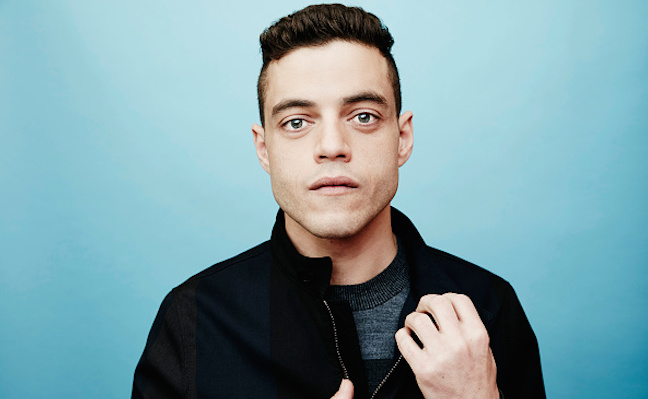 The summer cable season has wrapped up, and despite some major disappointments (True Detective, ahem), there were quite a few worthy shows from the last three months. Within those shows were some very talented cast members. As we reflect upon the summer of TV, let's take a look at eight actors and actresses who went from mostly unknown to slightly known, with a chance of becoming even more known as audiences catch up to these mostly low-rated but otherwise stellar shows.
Here's the folks who left the biggest impression over the summer.
8. Gemma Chan, Humans
AMC's Humans may not have been the summer hit that AMC was hoping for, but it did do well enough to merit a second season, and thanks to the promo department, Gemma Chan got to be the face of the series. Chan has been active in the UK for nearly a decade (she was a model on the first season of the UK's version of Project Runway), but Humans was her first major exposure in the United States. Thanks to her subtle performance and ability to give us a peek at the humanity beneath her man-made artifice, Chan was able to create sympathy for the synths on Humans, thereby helping to subvert the man vs. machine trope.

7. Natasha Leggero and Riki Lindhome, Another Period
Lindhome is best known for being one half of the Garfunkel and Oates duo. Natasha Leggero has been working steadily for years, but may be best known for refusing to apologize after being called out for a Twitter joke. The two together, however, have managed to transcend their past fame and break out in Comedy Central's Another Period, one of the funniest comedies of the summer, a satire that may be best described as the Wet Hot American Summer of costume dramas. It's been renewed for a second season, and hopefully it will catch on with an even wider audience during the interim.
6. Ronnie Gene Blevins, True Detective
Ronnie Gene Blevins has been a steady character actor for 15 years, one of those "That Guys" you see in everything from Justified to Sons of Anarchy to True Blood. Ironically, however, it was a series in which he had a grand total of three scenes and next-to-no lines that, for a few weeks anyway, made his character a widely known name on the Internet. Who is Ronnie Gene Blevins? He played Stan on True Detective. Who is Stan? Exactly!

5. Rob Delaney and Sharon Horgan, Catastrophe
Comedian Rob Delaney is well known in comedy circles here in America, mostly for being one of the more popular Twitter comedians, while Sharon Horgan is well known in the UK. Amazon's amazing Catastrophe exposed the brilliance of Horgan to America, and Delaney to the UK, in the British sitcom that was picked up and aired on Amazon over the summer. If you love You're the Worst (and you should), you'll also love Catastrophe because it has the same biting, hilarious anti-rom-com sensibility, only the characters are a decade older.
4. Alfonso Herrera, Sense8
The Wachowskis first foray into television gave us the bold, uncool bravery of Sense8 and arguably the most romantic couple of the summer, Lito and Hernando. Lito, the closeted gay Mexican actor, may have been the sense8 of the couple, but it was Alfonso Herrera's Hernando who managed to steal every scene he was in as the lover hidden away from the public. In fact, he may have been too good, as he's now landed the lead in Craig Brewer's television adaptation of Urban Cowboy. Let's just hope that doesn't keep him away from the second season of Sense8 next summer because, without him, the Wachowski series loses a great deal of its heart.

3. John David Washington, Ballers
It may have taken a couple of episodes to figure out where you've heard his voice before, but soon enough, it rang the right bell and many of you realized where you knew it from: His father. John David Washington is the son of Denzel, and while there's obviously some physical resemblance, the voice is the exact same as his dad's. John David Washington also came to Ballers honestly: He's a former football player himself, having been signed by the St. Louis Rams before playing five years in the United Football League. As Ricky Jerret, he was also the break-out star of HBO's highest-rated comedy since Entourage, and he was well-suited in the role of a prideful, troublemaking wide receiver who we couldn't help but root for.
2. Shiri Appleby, UnReal
Appleby has been in the business since co-starring with Katherine Heigl in the late '90s series Roswell, and she finally landed the role that should elevate her beyond Heigl. She was stellar in UnReal and may be the first great anti-heroine of television. It's hard to imagine anyone else pulling it off as well: Her character in UnReal is vulnerable and the kind of harmlessly cute that you can't help but trust, which is her power. In the Bachelor satire, she took that trust and turned it against the contestants time and again, and it never stopped feeling believable. She may not run a meth empire, but she's the closest thing we've seen to a female Walter White on TV yet.

1. Rami Malek, Mr. Robot
Mr. Robot — the best show of the summer — does not work without Rami Malek. He had the perfect blend of intelligence, thrilling stoicism, and wide-eyed obliviousness to pull off a role that practically felt like it was written for him. He did so much in the role with so little expression. It was all in the eyes: The wonder, the surprise, the shock, the devastation, and all the anger came through those eyes, too. And when those plot turns came along, Elliot experienced them along with the rest of us. He deftly managed to be the protagonist, the antagonist, and the audience surrogate, and if he doesn't end up with an Emmy nomination next year, there really is no justice.