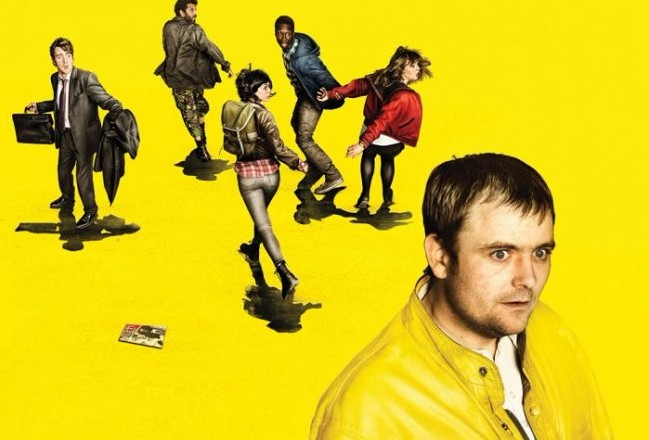 Amazon seems prepared to make a push to the top of the TV streaming heap with some of their latest decisions. While the consumer giant has had critical success with shows like Transparent and Mozart In The Jungle, they seem prepared to move on from these and enter into blockbuster territory. Their massive Lord Of The Rings series looks to be the most expensive television series in history, followed closely by The Three-Body Problem adaptation, but now Amazon is also picking up some castoffs that were once prepping for HBO.
Utopia is a British series from 2013-2014 that is a bit like The X-Files mixed with 24 and then slapped with the most mature subject matter possible. It isn't for regular television, but HBO or Amazon would be perfect. The series originally had David Fincher involved when an adaptation was being planned for HBO back in 2015. The series flamed out alongside Fincher's other projects for the network, but now it is has found a second life at Amazon — but without Fincher's involvement.
According to Deadline, Gillian Flnn is still attached to the series and will usher in a 9-episode straight-to-series order for Utopia as the show's creator, executive producer, and showrunner. Flynn was originally set to write the series when it was at HBO, following on the success of Gone Girl to support Fincher as director and executive producer.
The return of Utopia follows the entrance of Jennifer Salke as the head of Amazon Studios according to Deadline and marks Flynn's second series to go into production following Sharp Objects starring Amy Adams at HBO.
The original UK Utopia only ran for two seasons, but packed in enough shocking and memorable moments to turn it in a controversial cult favorite. It didn't seem afraid to enter into taboo territory, including the depiction of a school shooting and numerous instances of violence against children and women. No matter where it ends up, it won't be an easy project to sell to the general public. But giving folks an option to click play via Amazon could be the best way.
We've likely said this before but you should seek out the original series if you've never watched. It'll be good for comparisons at least.