During the Oscars — Hollywood's biggest night — ABC very aggressively promoted its latest series with an impressively terrible title: Whiskey Cavalier. There were exploding tampons, poison wedding rings, and more exploding tampons. It was a lot, but it also revealed that just when you think television can't get any better, it can. Because as I mentioned, there were exploding tampons. (Even better, the exploding tampons weren't just a promotional tactic: They're an integral part of the pilot as well.) After the Oscars (and possibly your local news or, even worse, ABC's OTRC), ABC aired the Whiskey Cavalier pilot as a "sneak preview," but the "official" series premiere is on Wednesday night. (It's still the same pilot.)
As you probably can't tell from the title, Whiskey Cavalier is an easy, breezy, almost "Character Welcome"-esque spy dramedy about FBI Agent Will Chase (codename: "Whiskey Cavalier," played by Scott Foley), his unlikely (but mostly "will-they-won't-they") partnership with CIA Agent Frankie Trowbridge (codename: "Fiery Tribune," played by Lauren Cohan) and their "interagency team of flawed, funny, and heroic spies." The team is made up of top FBI profiler/Will's BFF Susan Sampson (Ana Ortiz), NSA analyst/computer guy Edgar Standish (Tyler James Williams), CIA Agent/inventions guy Jai Datta (Vir Das), and major league doofus FBI Agent Ray Prince (Josh Hopkins).
In the pilot, Will's trying hard (and failing) to get over being broken up with his girlfriend, Gigi. There's also some other espionage stuff, but with a show like this, it ultimately doesn't matter. But break-up or not, Will is an emotional, sensitive guy… which is bad because he's a spy, but great because this is a television show. Frankie, on the other hand, hates love, has problems trusting people and thinks Will's emotional baggage is obnoxious. She's great. Also great is the fact that this counts as another spy show that actually goes on location to places like Prague, Paris, and London, which is always better than this: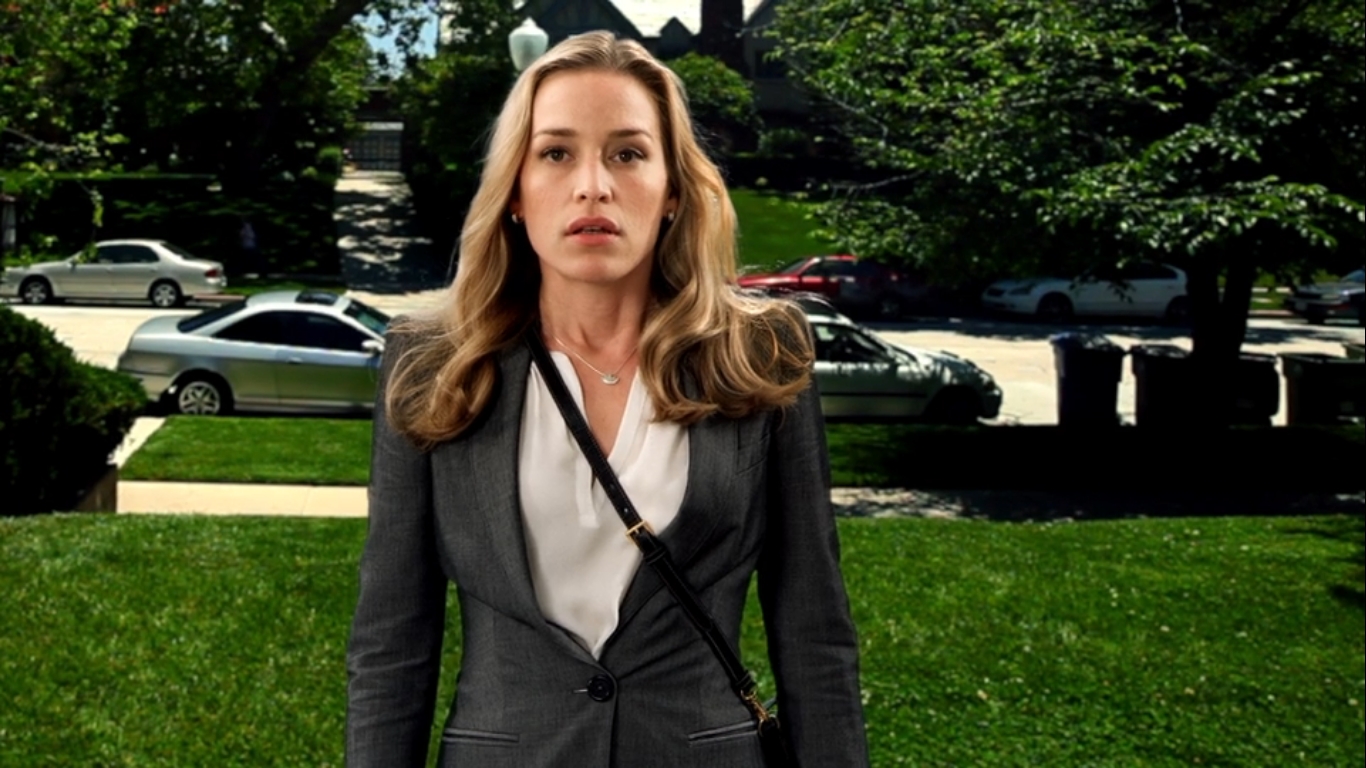 The show is created by Dave Hemingson (Kitchen Confidential, Don't Trust the B in Apartment 23) and executive produced Bill Lawrence (Scrubs, Cougar Town ), and the Lawrence influence is apparent in the casting especially, with old favorites like Foley and Josh Hopkins in regular roles, as well as guest spots from Bellamy Young and Christa Miller. Like its network-mate The Rookie, Whiskey Cavalier is more concerned with giving audiences a good time than a gritty, overly-complicated one. You could even say that Quantico died so that Whiskey Cavalier could live… and also give ABC a spy show that makes sense at all. ABC doesn't always succeed with its attempt at light-hearted hour-longs, as for every Castle, there appear to be about a dozen Time After Times, but Whiskey Cavalier actually hits the mark. Both on the cast side of things and the creative, which can't be understated, even if Whiskey Cavalier is never going to sweep the Emmys. (It should though. Just for the reactions.) I'm never going to catch up on True Detective, but I will watch every episode of Whiskey Cavalier. ABC was smart to put all of its promotional weight behind it, even if that meant seeing the same standard promo for the show multiple times (sometimes twice in a row) while only seeing the exploding tampon ad once.
Now, as much as I'm willing to watch five-plus seasons of Whiskey Cavalier — or until Scott Foley and Lauren Cohan refuse to even film scenes together, ala The Good Wife or, keeping it in the genre, Castle — without any resistance or struggle, I've got to say: Bill Lawrence got screwed on the show title thing once again. That's what you call The Cougar Town Effect because if you know anything about Cougar Town, you know that it very quickly stopped being about "cougars" and instead became about middle-aged friends drinking wine. That was it. That was the entire show. Sure, there is often whiskey drinking in Whiskey Cavalier, which helps, but come on. No one will know what this show is just based on the title, even though an inscrutable title is also a gutsy move on the show's part.
The thing is, Whiskey Cavalier is technically about two leads — though Scott Foley is a producer on this, while Lauren Cohan is not — but despite being all about the partnership, like with Castle, the title is all about the dude. (Bones' title was all about the woman, as well as the collective bones we made along the way.) As the series makes sure to prove every chance it can, Will and Frankie are pretty much on even ground as agents, even if one is better at the whole "emotional intelligence" thing and the other is better at just plain killing people dead. In fact, this otherwise very light show has an impressively high body count in just the first couple of episodes. So did anyone involved even consider other titles?
Whiskey Cavalier & Fiery Tribune
Cavalier & Tribune
Fiery Tribune
Will & Frankie
The Dead Drop — This is the name of the team's headquarters, as well as a better title for a show than Whiskey Cavalier.
Those Two Actors From Those Shows You Like
Covert Affairs — If ABC can call a show Deception five years after NBC canceled a show called Deception and NBC can disrespect Nikolaj Coster-Waldau's legacy and call a show New Amsterdam, then Golden Globe Nominee Piper Perabo can deal with this.
Clearly not, because they went with the boldest choice possible by keeping the title as Whiskey Cavalier.
In the fourth episode of the Aaron Sorkin series The Newsroom (titled "I'll Try To Fix You"), Jeff Daniels' Will McAvoy lets Sam Waterston's Charlie Skinner in on a little secret: "I'm on a mission to civilize." Eight years later, Whiskey Cavalier is on that same mission, hoping to succeed where Will McAvoy so greatly failed. How so? By getting a nation to accept Whiskey Cavalier as the title of a series and willingly watch it, in hopes of finding out what that show could even be about. And in doing so, they will be treated to the perpetual goofy charm of Scott Foley (which Shonda Rimes used for evil for on Scandal), the neverending talent of Lauren Cohan to elevate literally anything she's ever been in (especially monster shows that are somehow still going on), and the promise of exploding tampons. That's what Whiskey Cavalier is all about, even if you'd never know from just the title.
'Whiskey Cavalier' premieres Wednesday, February 27th at 10 PM PT, on ABC.