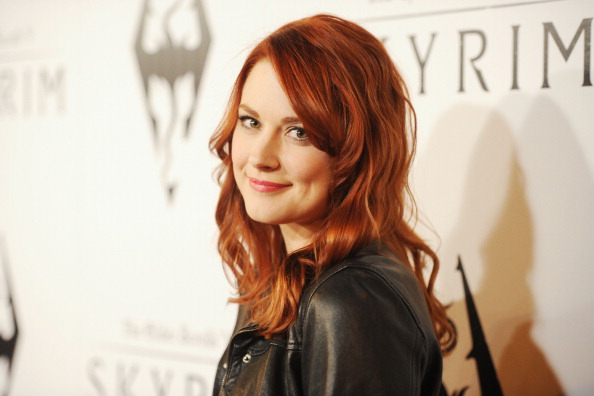 Alexandra Breckenridge plays Jessie Anderson on The Walking Dead, and over the last couple of episodes, she's quickly become a fan favorite (and not-so fan favorite) as the potential love interest of Rick Grimes. Of course, this is not Breckenridge's first rodeo. You may also know her as the sexiest character on television in 2012 for her work in American Horror Story.
As it turns out, she's not only great on television, she's pretty spectacular in real life, as well, or at least that's the impression you get from spending some time on her Instagram account.
Here's just some of the many, many reasons why:
Check out her first job.
She even looks great in the fat booth.
She would make a great Dr. Seuss character.
She is obsessed with teeth whitening. Because of the coffee stains. Also, a U2 fan.
She's a Springsteen fan.
She's not a fan of Mitt Romney.
She makes great Alien face.
Unfortunately, she is in a relationship (dating back several years):
In fact, she's engaged.
That's okay, though, because she's a Hobbit fan.
WHAT? She was in She's the Man?
She's a Harry Potter fan (and shops at Walmart)
Wow. Ender's Game? Great taste in beach reads!
She was an adorable child.
She's goofy as hell.
She does hilarious lip syncs.
This one is my favorite.
She's a Game of Thrones fan (I know, you're officially in love now; we all are.)
https://instagram.com/p/klBDXvxF3w/
Yes, she's also incredibly sexy.
I could go on; there's a lot to love about her Instagram account, and Alexandra Breckenridge herself. Sorry, Richonne fans.
Via Instagram