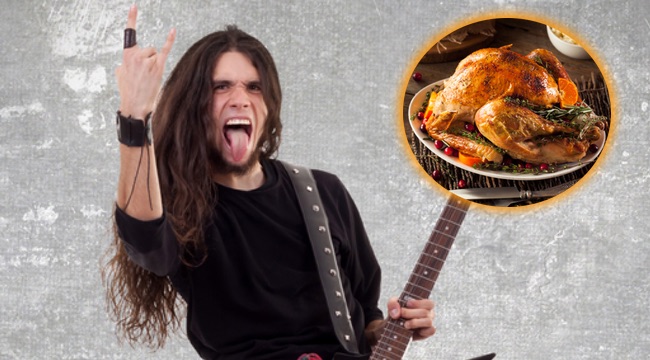 Many of us look forward to the annual Thanksgiving gorging for months and not only for the food. It's lovely to spend time with family without the usual worldly demands. However, there's such a thing as too much closeness. After several hours of listening to one's father ramble on about Donald Trump, perhaps a girl could use a good distraction for (and from) the family.
A fellow seeking a Casual Encounter on Craigslist promises the skill level to disrupt a family dinner with a highly focused level of mayhem. This ad is quite beautiful in its passive-aggressive desire to upset a lady's father without the pressure of commitment. This screenshot has made the rounds on Imgur, and the guy is upfront about his history and his intents. He's not looking for anything serious. He isn't even looking for a hookup. He simply wants to tear your family's little Thanksgiving world apart:
I am a 28-year-old felon with no high school degree, and a dirty old van one year younger than me painted like Eddie Van Halen's guitar. I can play anywhere between the ages of 20 and 29 depending on if I shave. I'm a line cook and work late nights at a bar. If you'd like to have me as your strictly platonic date for Thanksgiving, but have me pretend to be in a very long or serious relationship with you, to torment your family, I'm game.

I can do these things, at your request:
(1) Openly hit on other female guests while you act like you don't notice.
(2) Start instigative discussions about politics and/or religion.
(3) Propose to you in front of everyone.
(4) Pretend to be really drunk as the evening goes on (sorry, I don't drink, but I used to. a lot. too much in fact. i know the drill).
(5) Start an actual, physical fight with a family member, either inside or on the front lawn for all the neighbors to see.
(6) I require no pay but the free meal I will receive as a guest!
Well, I sure hope someone ends up taking this guy up on his offer. What better way to avoid the "Why haven't you given me grandchildren yet?" question than to present this guy as a distraction. Any set of properly overbearing parents would quit the procreation pressure and never request progeny again. After all, any girl who would bring this guy's act to dinner certain doesn't possess proper judgment.
Problem solved, and Happy Thanksgiving!
(The most alarming aspect of this hilarious ad isn't in the text.)

(Via Imgur)