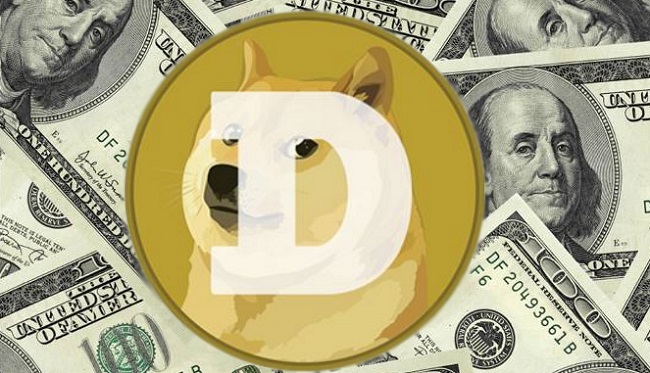 Such Dogecoin. So Cryptocurrency. Much Bubble. Wow.
Dogecoin, a cryptocurrency started in 2013 for fun and based around doge (a meme with a Shiba Inu dog who speaks in optimistic, grammatically incorrect fragment sentences), is now worth around $1.7 billion after hitting a high of $2 billion. That's a 10,000% increase over the course of one year. Considering the news, along with our realization that Doge and Ben Franklin have the same facial expression in the picture above, we're going to need some time to process all of this.
It's not the first time Dogecoin has surprised us. The coin is sometimes given as a tip on Reddit, and those tips even helped fund the Jamaican Bobsled Team. But the biggest surprise (before now) was when Dogewallet was hacked on Christmas in 2013, resulting in a heist of about 30 million Dogecoins. At the time, those coins were worth up to $12,000. Now they would be worth about $463,000. But it's definitely not a bubble. Nope.
Last March, Dogecoin co-founder Jackson Palmer (who hasn't been actively involved in Dogecoin since 2015) told Coindesk there is "no active development anymore" in dogecoin, adding, "Eventually, it will become outdated. And with that, the network will organically wind down." (Whoopsidoodle.)
Last week, Palmer told Coindesk, "It says a lot about the state of the cryptocurrency space in general that a currency with a dog on it which hasn't released a software update in over 2 years has a $1B+ market cap."
(Via Ars Technica, Coindesk [1, 2], and Know Your Meme)