Lauren Boebert hasn't had a great week. Last Sunday, the rootin' tootin' MAGA lawmaker was ejected from a production of the Beetlejuice musical over doing things like vaping, loudly singing along to the songs, and getting handsy with her date. Her antics have inspired backlash, even costing her a speaking gig at a Christian youth summit. But at least one person is here to defend her: Don Jr.
As caught by MeidasTouch, the former president's oldest, shoutiest son took to his Instagram Stories to post a trolly fit of whataboutism. Jr. reposted a meme by a political account, which shows one of the night vision images of Boebert groping someone in a theater of kids. It then bafflingly compares the furor she's received to the alleged non-response to the White House cocaine scandal and Jeffrey Epstein being found dead in his jail cell.
"Funny how that works," reads the caption, suggesting the media and/or the government has reacted disproportionately to the three unrelated events.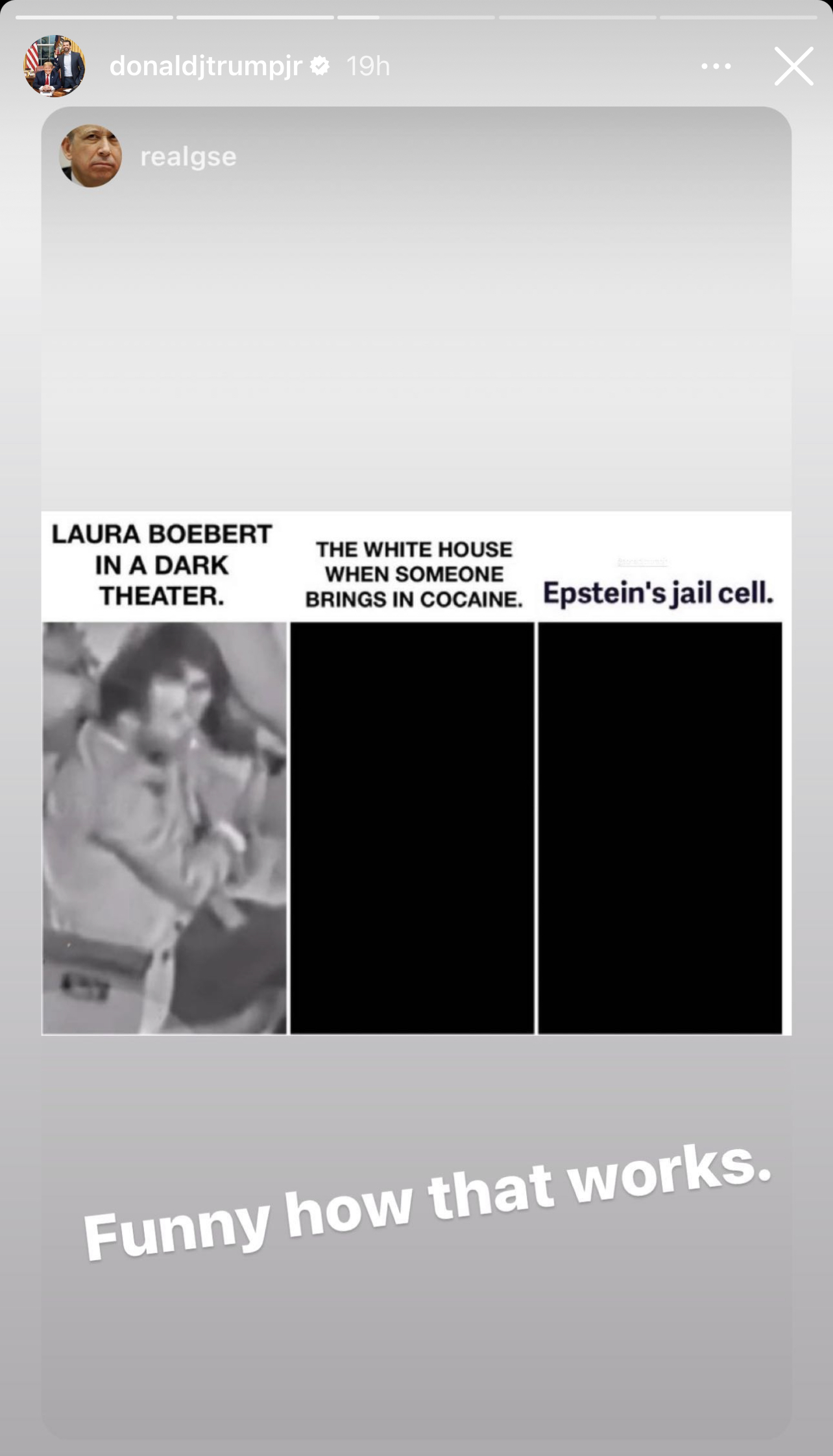 Of course, all three events received plenty of media/government attention. One mystery was simply a little easier to solve. After all, Boebert got hot and heavy with security cameras rolling, which helped debunk her attempts to deny any wrongdoing.
Meanwhile, is Don Jr. really the type of person Boebert wants helping her with a scandal? The excitable scion is such a lightning rod for mockery that even when another presidential son gets in legal trouble, he's the one who trends on social media.
(Via MeidasTouch)