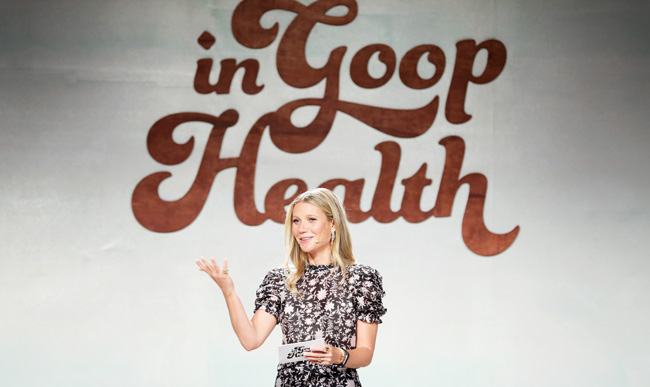 Goop, the so-called "lifestyle brand" company founded by Gwyneth Paltrow, has a history of making suspicious, not super scientific claims when it comes to products and services that supposedly tout health benefits. Who can forget, say, the time Paltrow personally vouched for "vagina steaming" to steam clean her uterus and "balance female hormone levels," or that she's also advocated getting stung by bees as part of her beauty regimen (the latter of which did not end well for at least one unfortunate soul).
Now, Goop is being forced to settle up for some of those unscientific claims — specifically, for stone eggs that were made to be inserted into vaginas, as well as a "flower essence" tincture. For just $66 and $55 respectively, Goop's Jade and Rose Quartz eggs were advertised to enhance sexual energy, balance hormones, regulate menstrual cycles, and increase bladder control, among other benefits.
Spoiler alert — they don't! And as such, Goop Inc. was forced to make a settlement for the amount of $145,000 to settle allegations regarding these dubious health benefits, and refund money to customers who purchased them. Additionally, the company must stop making claims about the products' effectiveness.
The company is denying any intentional wrongdoing, however agreed to the settlement regardless to make it quickly go away.
"Goop provides a forum for practitioners to present their views and experiences with various products like the Jade Egg," Erica Moore, the company's chief financial officer, said in an emailed statement. "The law, though, sometimes views statement like this as advertising claims, which are subject to various legal requirements."
Again, you can still purchase both Jade and Rose Quartz eggs on the Goop website, however they no longer specify to insert them into your vagina. So whatever anyone wants to do with them is completely up to them, but it's probably best to avoid bodily orifices.
(Via Bloomberg)