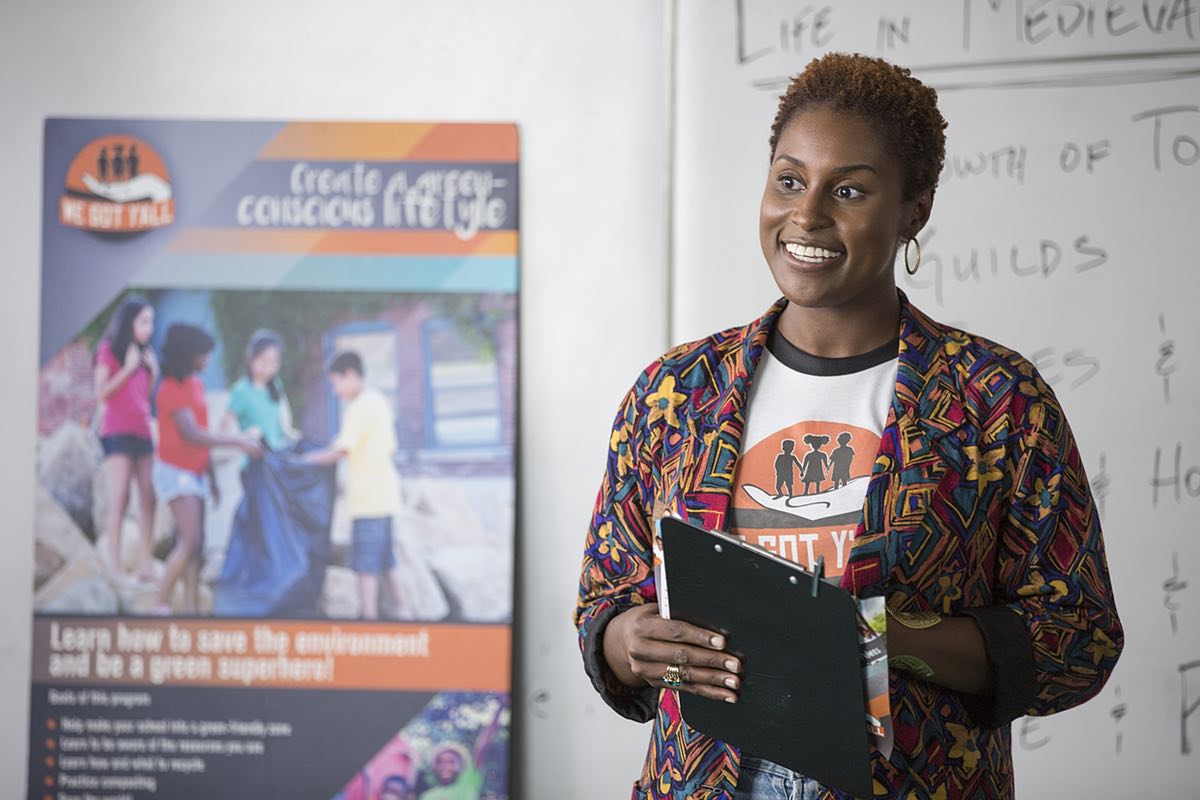 The biggest Emmy party is becoming one that takes place before the Emmys. Issa Rae — co-creator and star of HBO's Insecure — rented a yacht and invited all of her fellow nominees of color, and whoever else she felt like inviting, to drink, be merry, and take a Guinness-record-worthy number of selfies.
Look out, Taylor Swift's annual July 4 soiree, you're being upstaged.
Rae is nominated for Outstanding Lead Actress in a Comedy Series for the show's second season — her first Emmy nom. She decided that, rather than treat the awards like a competition, she'd ring in the fact that so many people of color were nominated.
And indeed, this year's Emmy nominations are the most diverse in the awards body's history, with a record number of 36 non-white actors up for trophies — and that's only in the performance categories. That's up from last year's 28, which had been the previous record.
And so Rae set sail with the likes of Tiffany Haddish, black-ish's Tracee Ellis Ross, Floetry vet Amanda Seales, Get Out's Lil Rel Howery , and Rae's Insecure co-star Yvonne Orji. Not everyone is Emmy-nominated, though Haddish already has hers, thanks to the un-aied "Creative Arts" wing of the Emmys, which feted her last weekend for hosting Saturday Night Live. But Rae can invite whoever she wanted. That included plenty of black show writers, who got to pop up on Instagram alongside the more famous performers to whom they provide content.

This was Rae's second yacht blow-out. Last year, she threw one for the Season 2 premiere of Insecure. Check out the photos below and wish you were there.
https://www.instagram.com/p/BW3jMMZgMuv
https://www.instagram.com/p/BnyCPOxlJE5
https://www.instagram.com/p/BnxWAqaBgLa
The main Emmys telecast will happen on Monday, September 17 at 8pm, airing on NBC.
(Via Refinery 29)