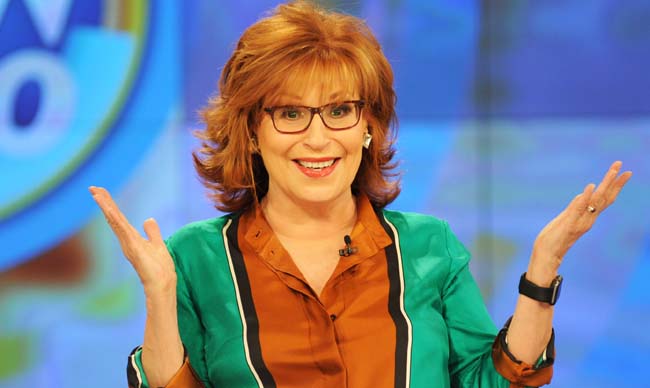 Joy Behar has been the outgoing liberal voice on The View for over two decades, as one of the original panel members of the ABC daytime talk show when it premiered in 1997. Typically when Behar makes headlines, it's due to squabbling with the conservative members of the panel (currently represented by Meghan McCain). However this time, the comedian is under fire for remarks she made during a taping over two years ago, back in 2016.
During a segment about curly hair coming back into style, Behar for some reason showed a photo of herself from a Halloween party when she was 29 years old, when she dressed like a "beautiful African woman," in her words. The clip went viral when it was shared on Wednesday by The Wrap editor Jon Levine.
"Joy, are you black?" asked an incredulous Raven-Symone, who was a co-host at the time. "Joy — are you my auntie, Joy? Did you have tanning lotion on, Joy?"
"It was a Halloween party, I went as a beautiful African woman," Behar explained. "Yeah, but you ain't Black," Symone mumbled under her breath. When asked if she was wearing tanning lotion, Behar admitted that she had makeup on that was a "little bit darker" than her skin.
The timing of the resurfaced clip is especially notable in the wake of the scandal involving Democrat Virginia Governor Ralph Northam, who is being called on to resign over a 1984 medical school yearbook photo, in which he appeared wearing blackface while standing next to another student in a KKK robe.
Virginia Attorney General Mark Herring, also a Democrat, was one of the loudest voices calling for Northam's resignation. However and in a bizarre twist, Herring was also forced to acknowledge that he, too, had worn blackface to dress up like a rapper during a party as a 19-year-old student at the University of Virginia in 1980.
It's unclear how Behar and ABC will address the controversy. Yet given that Megyn Kelly was ousted from NBC's Today after defending blackface last year, it goes without saying that she'll have to tread lightly.