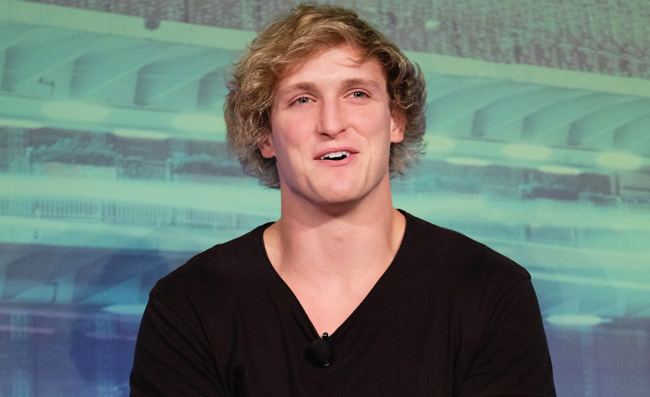 YouTube star Logan Paul (formerly Vine star Logan Paul) and the self-professed "next white Will Smith" came under fire for a 15-minute long video he filmed from the base of Mount Fuji in the Aokigahara forest, in which he and his friends come across the body of a suicide victim. The crew were there to film the supposed "haunted" forest but came across the body shortly into filming. The spot is unfortunately a draw for those who want to commit suicide, hence the haunted aspect.
Naturally, Paul and his friends handled the grim discovery with all the grace and respect of someone who was caught on live TV dabbing at the Olympics. When one member of the group remarks off camera that "he doesn't feel good, Paul joked and laughed, "What, you never stand next to a dead guy?"
Not surprisingly, the video drew wide criticism and Paul was forced to remove the video shortly after posting it on Sunday, but not before it drew millions of views. He later issued an apology via his Twitter feed, addressed "Dear Internet." "I'm surrounded by good people and I believe I make good decisions," Paul wrote. "But I'm still a human being. I can be wrong." He then went on to claim that he posted the video to raise suicide awareness.
The ham-fisted apology is doing little to quell criticism however, and many are sounding off on Twitter as Paul's name began trending globally on Monday.
Many are calling for YouTube to suspend Paul's account all together, however the video platform has not yet acted.
(Via BBC)