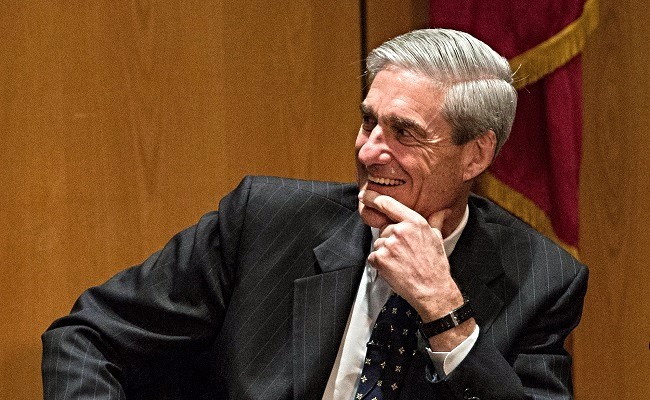 The news that Special Prosecutor Robert Mueller and his team had filed their first charges in the ongoing investigation into possible collusion between Donald Trump's campaign and Russia didn't go unnoticed. One of the more popular reactions came from former Trump advisor Roger Stone, who launched a series of diatribes against Jake Tapper, Don Lemon and their network, CNN. Yet the frequent Infowars guest wasn't the only person to get mad online about the Mueller news. Nor did everyone who reacted only express their unhappiness.
Stone's fellow Trump trumpeter, Fox News' Sean Hannity, issued a series of deranged tweets that, among other things, claimed Mueller's team and the media were colluding with one another. He also re-upped his network's current favorite story — Hillary Clinton's "uranium one" deal:
Speaking of Clinton:
The former Democratic presidential nominee frequented the news this week, not only due to Fox News' insistence on airing uranium one segments but also because of new revelations regarding the so-called Trump dossier (i.e. the pee-pee tape). A connection between the Trump campaign's data firm and WikiLeaks founder Julian Assange also popped up, but that didn't stop persons and outlets sympathetic to the White House from piling it on the former state secretary. Hence Tapper's indirect reaction to the prior coverage and then-current meltdowns of Hannity and his colleagues.
Or as MSNBC's Kyle Griffin noted, the Mueller indictment news came a day after White House Press Secretary Sarah Sanders claimed the Russia investigation would "soon" close:
The reactions continued throughout the night and into the morning.