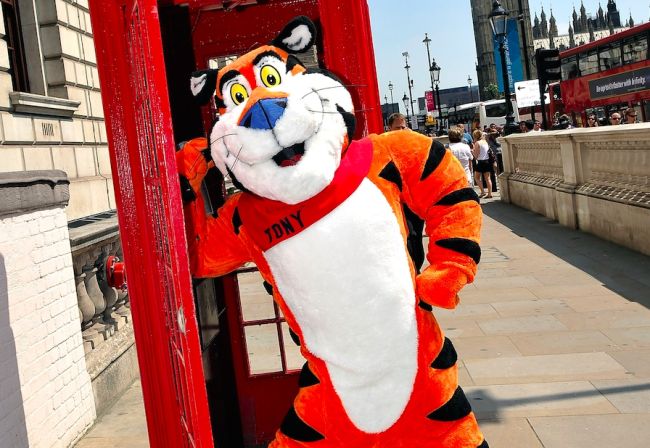 He's tall, he's handsome, he's independently wealthy, he's grrreat (in the sack). It's no wonder furries have a thing for Tony the Tiger.
Frosted Flakes' jacked mascot, who debuted in 1951, has been a frequent target of advances from fans of anthropomorphic animals (Zootopia is their Star Wars). The sensation was first noticed by Twitter user Alex Jacob, with a follow-up from Gawker's Ashley Feinberg, who collected these gems.
Things have gotten so out of hand that Tony's official Twitter account is now blocking furries. Thus, #TonyTigerGate was born.
Need a shoulder to cry on, furries? Here comes Chester Cheetah.
As if anyone would have sexual fantasies about him. Atomic orange dust would be EVERYWHERE.
(Via Gawker)