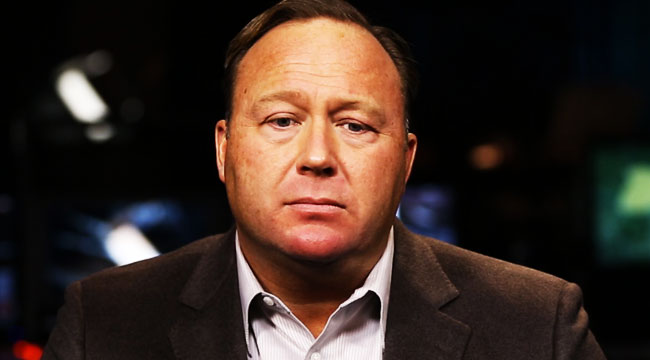 On Monday, InfoWars host Alex Jones raged after his coffers of conspiracy-filled content were deleted from YouTube (where his channels boasted 2.4 million followers). This followed the almost simultaneous removal of his podcasts and pages from Apple, Facebook, and Spotify for hate-speech violations. Jones has, however, been allowed to remain on Twitter, and CEO Jack Dorsey is now defending the platform's decision following criticism.
Dorsey began a tweet thread on the subject. He stated that Jones "hasn't violated our rules" yet, but Dorsey says that rules will be enforced, and the platform is committed to maintaining "a healthy conversational environment" while (hopefully) watching out for bot-driven amplification of tweets.
Dorsey further explained/admitted that Twitter has "been terrible at explaining our decisions in the past," but the platform refuses to "succumb and simply react to outside pressure" by banning Jones like most other digital platforms. The CEO also called upon journalists to refute "unsubstantiated rumors" from Jones' account "so people can form their own opinions."
The defense may not sit well after Dorsey has characterized reactions to Jones' harmful conspiracies as "opinions," since grieving parents and mass-shooting victims have experienced harassment and death threats from Jones' followers due to his Sandy Hook "truthing" (labeling said victims and parents as "crisis actors"). Yet Twitter has spoken. Jones shall remain on the platform, but at least people can be entertained by watching clips like the following hot mess.