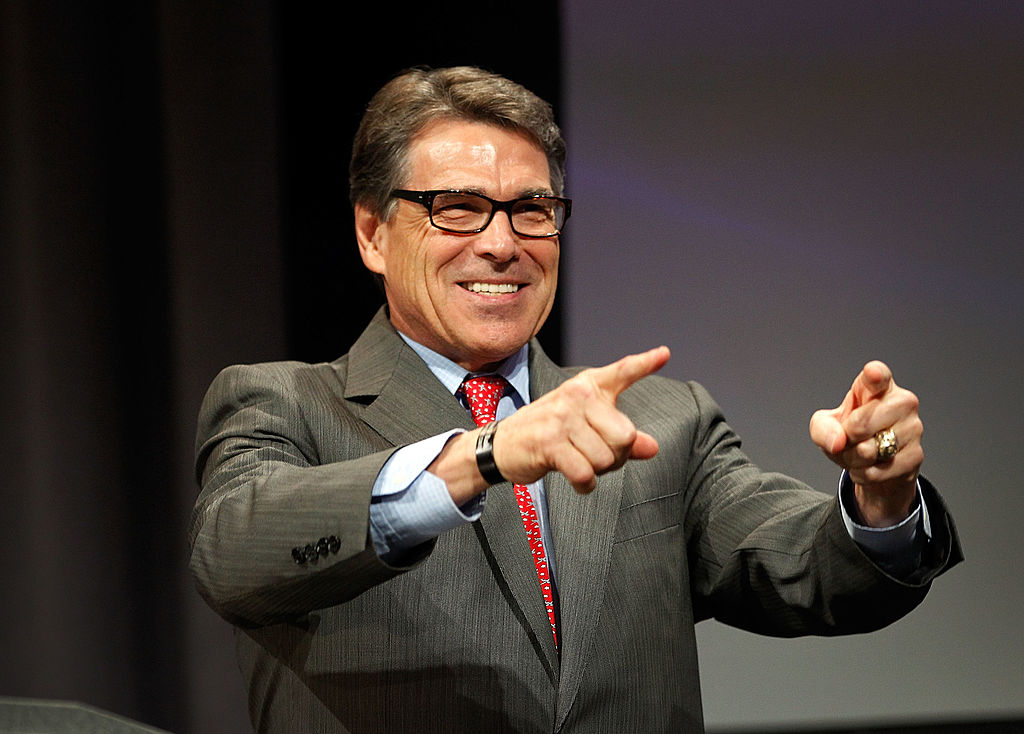 While some are still questioning President Donald Trump's choice of an energy secretary in former Dancing with the Stars contestant Rick Perry, the man himself is moving to the beat of his own drum and calling into question the election of Texas A&M University's first openly gay student body president, Bobby Brooks.
In an open letter to the Houston Chronicle, published on Wednesday, Secretary Perry called foul on the student government election results at his former alma mater, a move that took the school by surprise.
"Honestly, we were just surprised to see that the secretary of energy would take the time to weigh in in detail," said Amy Smith, the University's Senior Vice President of Marketing and Communications, to The Texas Tribune.
In the lengthy letter, which the school has already deemed as inaccurate, Perry suggests that the university had no real reason to disqualify Robert McIntosh from the election that eventually left Brooks running unopposed. He feels this way even though McIntosh, who was expected to win the election, was disqualified for failing to report a campaign expense and charged with voter intimidation, a charge that was later dropped. Additionally, he was also reported at least 14 different times via the University's elections website for violating election regulations, according to The Batt, the school's newspaper.
Yet, Perry stands firm in his belief that disqualifying McIntosh "made a mockery of due process and transparency" and even "allowed an election to be stolen outright." He accuses the school of giving away the election to Brooks as an attempt to showcase the campus' diversity.
"Brooks' presidency is being treated as a victory for 'diversity,'" Perry wrote. "It is difficult to escape the perception that this quest for 'diversity' is the real reason the election outcome was overturned. Does the principle of 'diversity' override and supersede all other values of our Aggie Honor Code?"
But the school fired back, and in a statement to the Houston Chronicle, Smith politely reminded Perry that student government elections are run by students, not administrators. She also reminded the former Texas governor that the student body unanimously voted to have McIntosh disqualified.
(Via Houston Chronicle, The Batt & Texas Tribune)