The NBA instituted a new All-Star format last season. The two captains — i.e. the guys from each conference who received the most total votes — select from a pool of starters and a pool of reserves to make up their squads. This year LeBron James and Giannis Antetokounmpo have captains honors and will draft at 7 p.m. ET on TNT. It did away with the East vs. West format, something that was a bit overdue, and gave us a way for picking All-Star squads that every basketball fan knows: everyone lines up, captains pick, and the teams, to quote Fergie, play some basketball.
We decided to jack this format and draft teams on our own. To get this started, Robby won a coin flip, meaning he will get the first pick among the starters and, therefore, be LeBron for the purposes of this draft. For the reserves, Bill, operating as Giannis, will get the first pick. Also, because duh, Team LeBron gets Dwyane Wade, meaning Team Giannis gets Dirk Nowitzki. This should be universally agreed upon.
Let's dive in.

Starters
Pick No. 1: Steph Curry
I went back and forth on whether I wanted Curry or Harden, and while James is going to be the MVP, I'd still rather have Steph on my All-Star squad because he's a lethal three-point shooter and being LeBron James, I don't need someone else to run iso sets next to me.
Pick No. 2: Kevin Durant
Sure, I will happily pair up Durant and Antetokounmpo. This is partly because that pairing would be absolutely incredible, and also because the thought of LeBron James, Steph Curry, and Kevin Durant on the same basketball team would stink on ice. Giannis can be the 6'10 monster who dominates inside, KD can be the 6'10 monster who dominates from the perimeter.
Pick No. 3: Joel Embiid
There isn't a soul in these otherwise small starting lineups that stands much of a chance against Embiid. I'll take the big fella and feast — also I can't let Giannis and Embiid be in the same starting lineup because then they'd have all the size.
Pick No. 4: James Harden
I need a guard at some point, and Harden very well might be the league MVP up to this point in the season. This is part need, part best player available, and 100 percent something that I want to see in the All-Star Game, because man, Giannis-KD-Beard is a killer trio.


Pick No. 5: Kyrie Irving
LeBron loves a little bit of drama. There's been chatter Kyrie might consider leaving Boston this summer and New York and L.A. could be his destinations. So, I could use another guard and why not stir up a little something in the process.
Pick No. 6: Kawhi Leonard
Of the remaining three players, Kemba Walker is easily the best dude in an All-Star setting, but I'll save him for my final selection, both because I imagine he'll still be there at No. 8 and because Kawhi is just so good. I need a center, but there aren't any, so I'll load up on another wing.
Pick No. 7: Paul George
I'll round out my starting lineup with Paul George. He's having an absurd season in OKC and he and Embiid together can help cover up some of my defensive liabilities on the perimeter, for however much that matters in an All-Star Game.
Pick No. 8: Kemba Walker
Get the crowd on my side, give me someone who can run the point and let Harden run around and do James Harden stuff off the ball, and round out my starting lineup. Let Kemba and Steph play 1-on-1 for a bit, too. That would be great.
Team LeBron starters: LeBron James, Steph Curry, Joel Embiid, Kyrie Irving, Paul George
Team Giannis starters: Giannis Antetokounmpo, Kevin Durant, James Harden, Kawhi Leonard, Kemba Walker

Reserves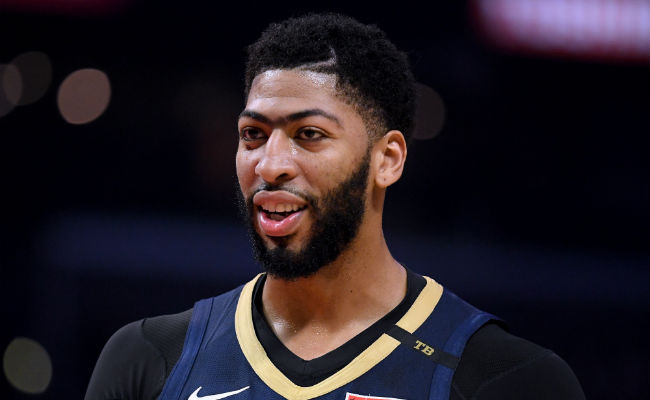 Pick No. 1: Anthony Davis
This one is simple. Davis is the second-best player in the world and I desperately need someone who can play the 5. He would not start the game, but for both teams, he would certainly finish it. Plus this keeps him off of LeBron's team, and this would prevent them from developing some much-needed chemistry. (Sorry.)
Pick No. 2: Ben Simmons
Klutch fam, obviously, but also I'll take the super versatile point guard who can provide some size and ball-handling.
Pick No. 3: Russell Westbrook
Giannis wants to get Joel Embiid and Russell Westbrook on the same team. That isn't happening, but I could use some backcourt help.
Pick No. 4: Blake Griffin
Since he's marooned in Detroit not everyone's been paying attention to Blake this season, but this is the best he's looked in some time. Also, more so than in any other game, having someone that can catch lobs is crucial in an All-Star Game.
Pick No. 5: Damian Lillard
Damian Lillard as a microwave off the bench who gets scorching hot and hits six threes in six possessions is extremely my vibe. He's been sensational this season, and I could use some volume scoring with Harden on the bench.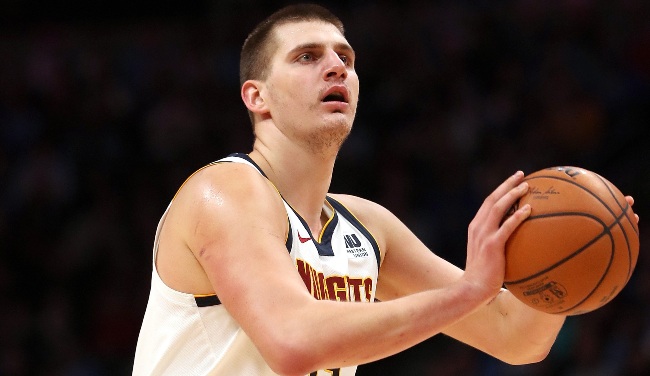 Pick No. 6: Nikola Jokic
As far as All-Star festivities go, there are three shooters in Beal, Thompson, and Middleton I'm comfortable having out there and will happily take one or another later. Jokic is the most unique player left and after swiping a high-flying big in Blake and a physical specimen in Embiid, I'll take the ridiculously skilled Jokic.
Pick No. 7: Karl-Anthony Towns
Another true center to go along with Davis. I need a little more beef, and this solidifies my frontcourt in a way that LaMarcus Aldridge and Nikola Vucevic cannot. Towns is also a good three-point shooter, and baby, I wanna let it fly from deep.
Pick No. 8: Klay Thompson
I have Steph. Might as well add Klay too. He's the best shooter on the board and, well, I can use another shooter.
Pick No. 9: Bradley Beal
M o r e s h o o t i n g. Beal has been sensational this season, especially after John Wall went down. He can camp in the corners and we can have him shoot all day.
Pick No. 10: Khris Middleton
I also will happily add more shooting to my squad with the best shooter left in Middleton. Also, ha, now he's not on Team Giannis.
Pick No. 11: D'Angelo Russell
I feel like DLo would thrive in this exact setting. He could do some crazy fun stuff going 1-on-1, and letting me pick him lets me remind you that he did this in college once. The guy who missed the layup should have gotten his scholarship revoked.
Pick No. 12: Kyle Lowry
I have a lot of ball-handlers on the squad, but that's kind of how the All-Star game works. Lowry might have a chip on his shoulder from trade rumors and all that, so I'll take him and whichever of the two last bigs is left.


Pick No. 13: Nikola Vucevic
Both Vuc and LaMarcus Aldridge rule, and both dudes would be fun picks here. Ultimately, though, I'll go with Vucci Mane to give the dude making his first All-Star Game some love.
Pick No. 14: LaMarcus Aldridge
My grand plan all along was to get Aldridge last (but, really, his game is super solid, he's super good, he's just the antithesis of an All-Star Game player.)
Pick No. 15: Dirk Nowitzki
To break the fourth wall for a sec: Giannis drafting Wade would be an all-time heel move. But yeah, don't do that, Giannis. Dirk rules, too.
Pick No. 16: Dwyane Wade
Definitely colluded with Giannis to make sure I got Wade here.
Team LeBron bench: Ben Simmons, Blake Griffin, Nikola Jokic, Klay Thompson, Khris Middleton, Kyle Lowry, LaMarcus Aldridge, Dwyane Wade
Team Giannis bench: Anthony Davis, Russell Westbrook, Damian Lillard, Karl-Anthony Towns, Bradley Beal, D'Angelo Russell, Nikola Vucevic, Dirk Nowitzki