James Harden and adidas are dropping the next version of the Houston Rockets superstar's signature shoe, the Vol. 2.
Adidas officially announced the Harden Vol. 2 on Thursday, showing off three colorways for the signature shoe and setting a release date online and in store. The shoe features a unique lacing system for added customization and the addition of a special material, FORGEFIBER, which adidas is using for the first time.
FORGEFIBER uses a TPU-coated yarn to make a stretch-based mesh material for added support, stitched with three unique layers that adidas says will reinforce Harden's signature jab step, step-back and Eurostep.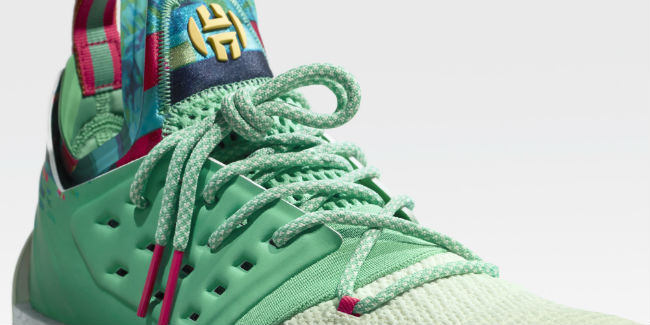 This is as custom a signature shoe as you can get, too. Harden's on-court movements were data mapped to determine a custom traction pattern for the Vol. 2s that will help with direction changes, while BOOST cushioning will help with balance as you move. The result is a pretty funky-looking sole.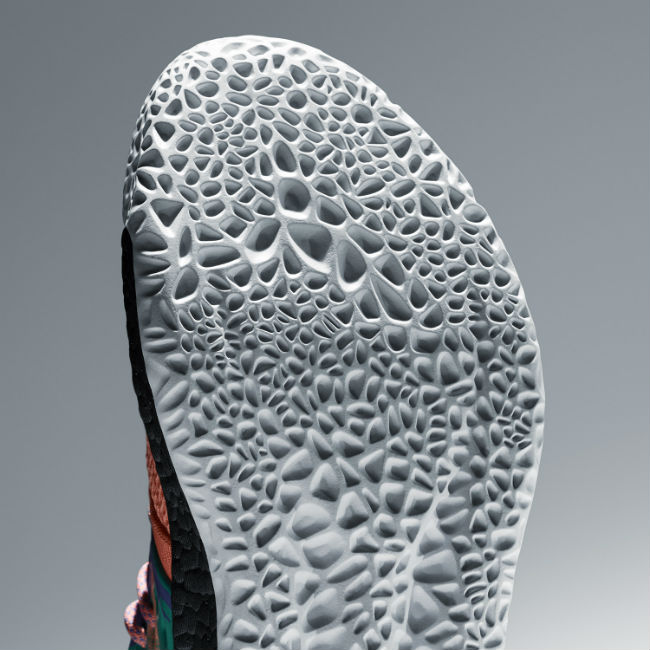 "It's tailored to my game and quick change of direction," Harden said in an adidas release. "Being different in the sense of my movements – the step-backs and Eurosteps and quick crossovers – you got to have a shoe that's designed to move whenever you move."
Three colorways — Vision, California Dreamin' and Ignite (above) — will debut at different locations and different times, with the California Dreamin' and Ignite models available globally on the adidas website for $140 on April 16. The Vision colorway (the green one), a homage to the middle school where Harden formulated his NBA dreams, will only be available at adidas' 747 Warehouse St. in Los Angeles on February 16.
The release will coincide with a two-day event at the Warehouse Street space that adidas says will showcase music and open source creation in addition to the release event. If you're in the LA area you'll get a chance to snag all three looks, but it will be fun to see what other options they come up with as the Harden Vol. 2 hits the market later this month.