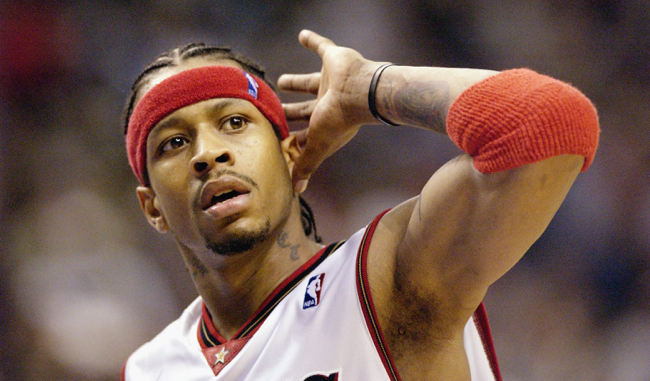 The votes are all in, but we won't know who will take home the hotly contested NBA MVP award until Drake announces the winner at the NBA Awards Show on June 26. That means for another two months, we can continue to debate who should win the award even though it's already decided and use playoff performances that don't count towards the voting process to justify our selections.
Whether it's Russell Westbrook, James Harden, Kawhi Leonard, or LeBron James who ends up winning, the other three will all feel like they were snubbed to varying degrees. For Allen Iverson, who won the league's MVP award in 2001, the choice is pretty clear, as he was asked by Bleacher Report's Jonathan Abrams for his thoughts on this year's MVP race and said his choice would be Russell Westbrook.
"I just think he's headed to doing something that we never thought would happen again [in averaging a triple-double throughout a season]."

"[Kawhi Leonard]'s the best two-way player in the league, plays the game the right way. Well, if you play with Pop [Gregg Popovich], then you're going to play the game the right way anyways. But he does everything on the floor to help his team win. Right there in the MVP race. In any other season, I think him or James [Harden]—LeBron [James], you could give it to him every year.

"But this year, it's just one of those years for Westbrook, and we should cherish it and love it for what it is, because we never thought this would happen again, just like we never thought nobody will score 100 points like Wilt [Chamberlain] again. It's one of them years like you're supposed to give that to him hands down with the great season those guys are having. … A lot of guys are having MVP seasons, but this guy's just having a special season."
Iverson's rationale is very much like my own and other Westbrook MVP supporters. Harden, Leonard, and James have all had phenomenal, MVP caliber seasons, but Westbrook averaging a triple-double for a season is the thing that will define this season and sticks out above the other amazing individual performances.