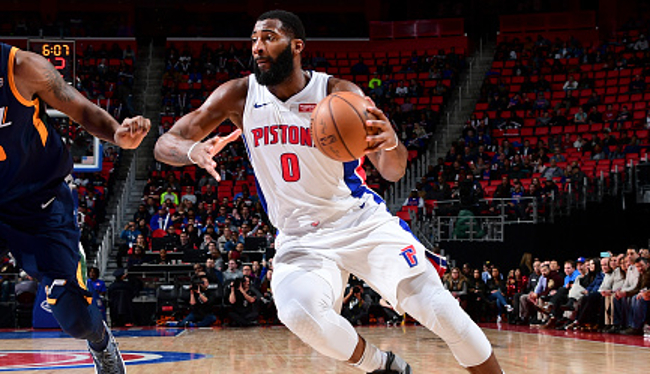 When the NBA announced the reserves for the 2018 All-Star Game on Tuesday night, there were several notable omissions, just as there are every year. With a 12-man roster, well-deserving players will inevitably be left off. Whether they qualify as "snubs" in the strictest sense is still the topic of considerable debate.
In the aftermath of that announcement, we put together our own list of this year's biggest All-Star snubs, and one player in particular stood out to us as an especially egregious oversight. Though the Detroit Pistons aren't exactly setting the league on fire – they're currently two games out of the playoff picture in the East – franchise centerpiece Andre Drummond is in the midst of his best season as a pro.
He's leading the league in rebounds per game (15.3, also a career-best) and has shown marked improvement on the defensive end and as a facilitator. Drummond wasn't shy about taking to Twitter to voice his displeasure on Tuesday. But he wasn't done there. Not by a long shot. On Wednesday night, he let his game do the talking with a historic performance against the Jazz, albeit in a 98-95 loss.
Drummond finished with a monstrous stat line: 34 points, 24 rebounds, six blocks, four assists, and three steals. And with that, he joined some truly elite company in a feat that hasn't been accomplished in nearly 14 years.
Drummond, of course, could potentially still earn a nod as an injury replacement if, heaven forbid, someone gets dinged up before the festivities in Los Angeles next month.
For now, he's clearly using his snub as motivation on the court, which is great news for the Pistons and their fans and bad news for anyone who has to go against him this season.