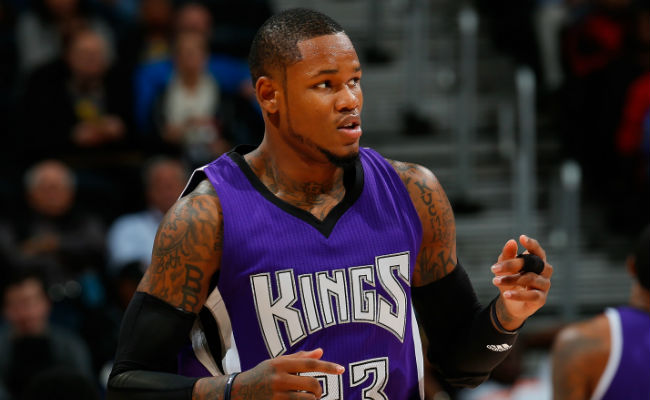 You'll be able to play with Ben McLemore on the Memphis Grizzlies all you want in the hyper-realistic NBA 2K18, but we'll have to wait to actually see him on the court for a bit.
The Grizzlies announced on Tuesday that McLemore, who signed with the Grizzlies this summer, suffered a foot injury during a pickup game back in Los Angeles and is expected to miss up to four months. The injury — a non-displaced fracture of the fifth metatarsal in his right foot — required surgery that will keep him out for the rest of the offseason and into the start regular season.

The injury occurred when he landed on another player's foot after driving to the basket during a pick-up game in Los Angeles.

McLemore underwent successful surgery and will be out an estimated 12 weeks. He is expected to make a full recovery.
McLemore had just signed a 2-year, $10.7 million contract with the Grizzlies after a rocky four seasons in Sacramento, so the timing here truly is unfortunate. A 12-week recovery schedule would put a tentative return for the swingman at early November, just after the start of the season.
We've seen lots of NBA players playing in pickup situations — or even in the league's NBA Africa game — and not experience injuries, so this is a unlucky situation for McLemore and the Grizzlies. Playing hoops in the summer is part of the process NBA players have to go through each offseason to stay sharp ahead of the season. But with pickup games come the risk of injury. This time it seems the Grizzlies and McLemore just caught an tough break.