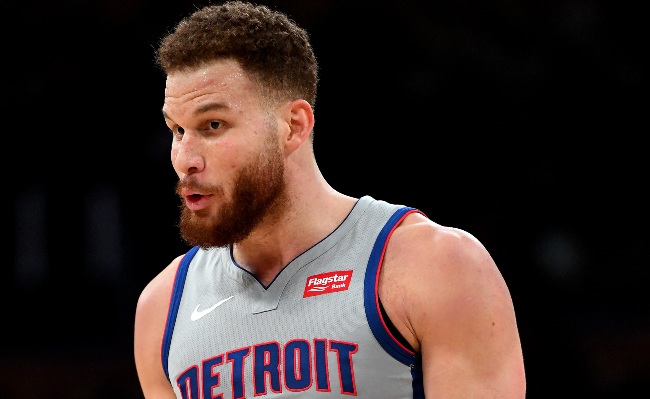 The top-seeded Milwaukee Bucks are heavy favorites to beat the Pistons in the first round of the playoffs, a series which will start on Sunday evening in Milwaukee.
The Pistons snuck into the playoffs in the eighth spot, but have not looked especially good down the stretch. A big reason for their inconsistent play late in the season was the knee injury that limited star forward Blake Griffin and kept him out of their final game of the season.
Griffin missed the finale against the Knicks, but Detroit still won to punch their ticket to the postseason. There was hope that he'd be ready to go on Sunday, but prior to the game coach Dwane Casey made it known that, while still day-to-day, Griffin would not play in Game 1.

It's a major blow to the Pistons and makes what was already an incredibly difficult matchup that much tougher. Not having Griffin weakens the Pistons frontcourt significantly, and that's especially troubling against a Bucks team that deploys potential MVP Giannis Antetokounmpo.
Griffin has had a spectacular season in Detroit, one of the best of his career, and it's unfortunate that he won't be able to see what he can do at full strength in a playoff series. The Pistons will now have to rely on Reggie Jackson and Andre Drummond, and hope their shooting from the perimeter can come to life if they're to have a chance against the Bucks.